Project Report

| Apr 26, 2018
Welcome Ash, the Eastern Screech Owl
Welcome our newest ambassador, Ash, the Eastern Screech Owl!
Ash came to us from the Carolina Raptor Center. He was found in South Carolina with an injured eye, which had to be removed at the rehab center. If birds can hunt well with only one eye, they can sometimes be released. Unfortunately, Ash was no longer able to hunt live prey and therefore was deemed nonreleasable.
In our care, Ash will work with our raptor volunteers until he gets comfortable stepping up onto the glove and being around people. We have to work slowly to get to this point. The first step, which is where we're at, is to simply hang out with him in his enclosure. We want to give him time to get comfortable being around humans before we start handling him. This is an important time to practice patience in order to build up trust between human caregivers and the ambassador. If all goes well, Ash will eventually attend events like our other raptor ambassadors. They attend community festivals, visit schools, churches, and more.
Screech owls come in two color phases. Ash is a gray-phased eastern screech owl. They are typically found on the western side of their range, whereas the red-phased screech owls are usually found closer to the coast. Ash has great camouflage (see photo) and its one of the many things we can discuss during programs. How many of you have seen a screech owl in the wild? I haven't! Due to their size and their coloration, they are incredible at camouflage, and so difficult to find. In addition to the camouflage, they hide in tree cavities which makes it even harder to spot one! Occasionally you'll hear call out its notable trill in the middle of the night, after the bigger owls (predators) go to bed.
Screech owls are one of the smallest owls in North America. They are opportunistic feeders, which means they'll eat any meat item that they can grab. This includes insects, small rodents, snakes, and more.
We're very excited to have a new addition to our raptor ambassadors that will be able to teach all about how amazing owls are! Donate today to help support the care of our ambassadors! Stay tuned to see how Ash progresses in training!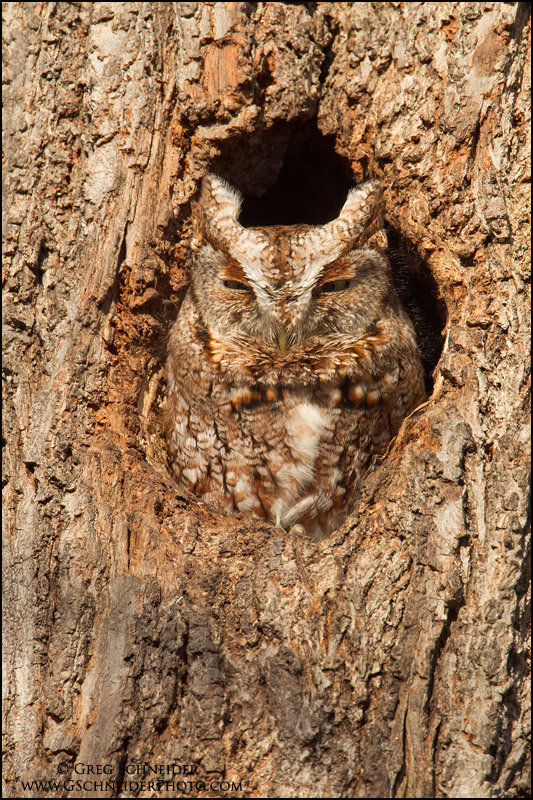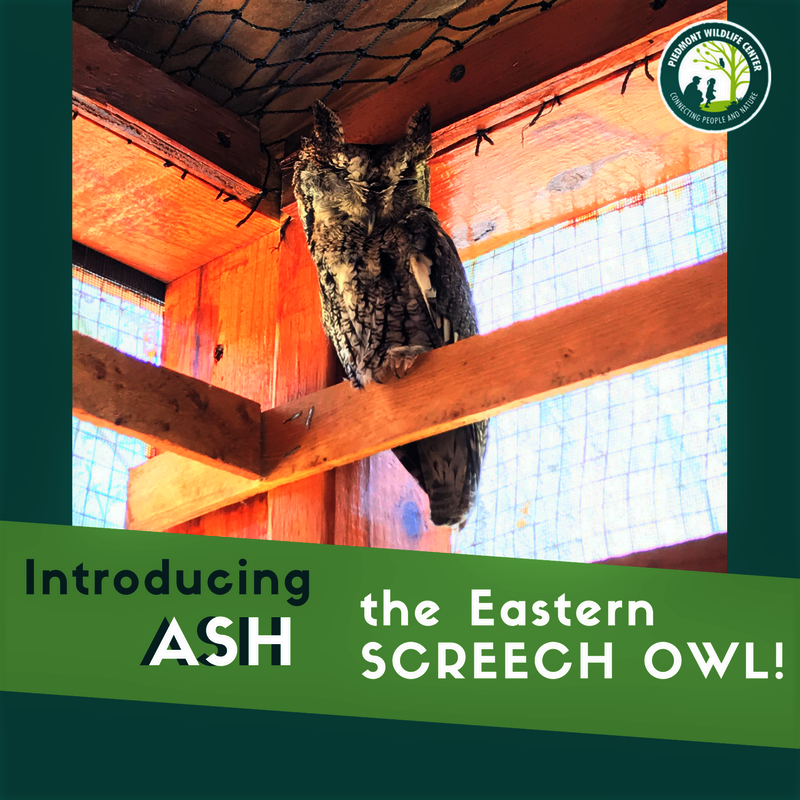 Links: