Project Report

| Aug 24, 2022
"Objects in mirror are closer than they appear!"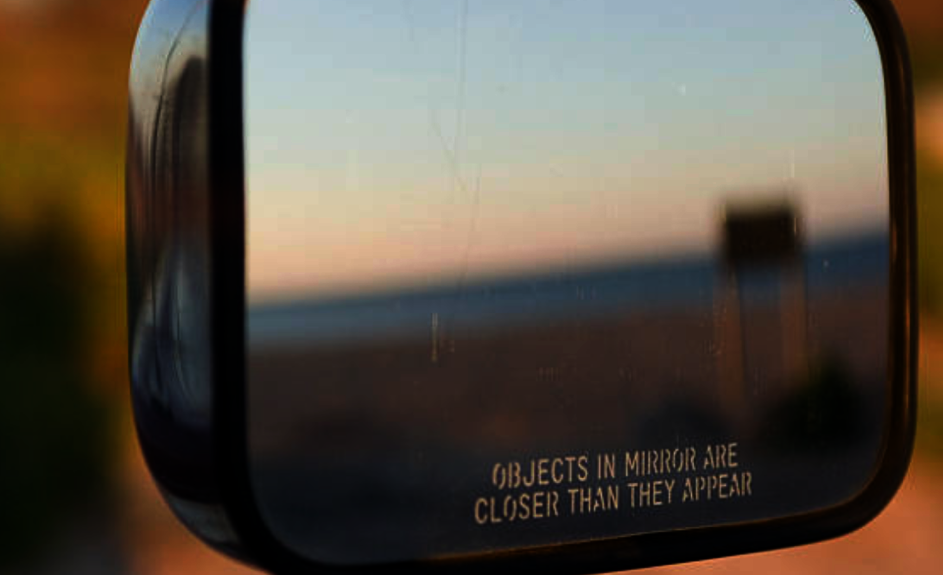 It is a few months since we closed our Educational Hub and the so-called Boutique on Leros island. The reasons for the shutdown were mentioned in our last report: With a new CCAC ('Closed Controlled Access Center') in place of the old Hotspot camp and with tightened asylum procedures taking effect, it no longer made sense to sustain the cost-intensive infrastructure that we had set up over the past seven years. Although heavy-heartedly packing up and putting our refugee integration efforts in Athens even more into focus seemed to be the way forward. Since then, we are trying to stick to this prospect. But instead of seeing Leros gradually disappear into the depth of our rear-view mirror, it turns out that the safety warning usually sticking to those looking back devices in cars, proves right: "Objects in mirror are closer than they appear". Thus, instead of becoming part of the memory lane, Leros keeps following us, or rather, keeps calling us back.
After two very quiet years, the island has recently experienced quite a few refugee arrivals. Most of them are transfers from other islands, people who have been rescued from sea distress on their way to Italy. Due to ongoing pushbacks, refugees are now trying to avoid applying for asylum in Greece. To date, the CCAC Leros is accommodating c. 300 asylum seekers. This doesn't seem a lot compared to the past years, but the turnover of arrivals and departures is now much quicker. In most cases, asylum applications are rejected since Turkey has been declared a safe third country for the majority of refugees, but at least people are no longer held in these island camps forever. Nevertheless, all of them need to be supplied with a basic set of clothes upon arrival, as they have usually lost everything. And after having been screened by doctors and camp authorities other needs occur: hygiene items such as diapers, sanitary pads, infant vaccinations, scabies remedy, lice shampoo, bedsheets, towels, etc. - The EU has spent millions on the construction and security of these island prison camps but hasn't provided a budget for the very basic everyday needs of their residents. And the Greek government doesn't provide either; apparently, items like the above-mentioned are considered an unnecessary luxury.
Also in the past, it was NGOs and private initiatives, that supplied camp residents with those items, but now that most of these organizations had been driven away by adverse governmental policies, a huge gap in provision occurs on the islands. While decision takers are sitting at their desks in far-away Athens or Brussels not considering the consequences on the ground, the camp staff is desperate, as they have to deal with the camp residents' frustration on a daily base. Camp staff, therefore, continues to ask us for help and in the past weeks, we have provided dozens of boxes with clothes and the above-mentioned hygiene items. Certainly, we can no longer organize dignified distributions, but at least we can provide some of the most needed items to the camp administration, who then distribute them inside the camp.
The decision to keep our storage space for some additional months, before shipping its remaining content to another island, has therefore proven to be a blessing. While continuing to supply the camp, we keep pressing the camp staff to push and better communicate their needs to the government. Whether these pleads will be heard is certainly questionable. So far, the 'Nea Demokratia' government prides itself on having solved the so-called refugee crisis, yes, trying to make it appear as a thing of the past which gets affirmed by the silence of the media. However, the fact is that the 'decongestion of the Greek islands' is dependent on the ongoing systematic pushbacks performed by the Hellenic police and coast guard. Despite the persistent denial of these practices, they can, unfortunately, be encountered daily. Either the refugee dinghies are intercepted at sea and towed back into Turkish waters - not without having destroyed their engines before, or people are captured on land and taken back and abandoned at sea in flimsy life rafts hereby putting their lives in danger. Most recently, a group of nine people, among them unaccompanied minors, had been forcefully removed from Leros after having spent hours in hiding in a dilapidated building.
https://aegeanboatreport.com/2022/08/20/just-another-pushback/?fbclid=IwAR0D9RgU1q_JDlOhAL2ziuSnhN_UEbhtOau0ZRr0IrAjiPJX4PcUGXcV-A8
Humanitarian organizations such as 'Aegean Boat Report' that is working tirelessly to collect and publish evidence on these illegal actions are regularly accused by the government of slander, trying to nihilate the existence of these practices and consequently also of these desperate people seeking refuge. We have no words for this, but can only advise the Greek government and its agents, to fully face their responsibility and find sustainable and humane solutions. If not, these 'objects' that now appear to be distant, will again get closer and - who knows - might even overtake one day.