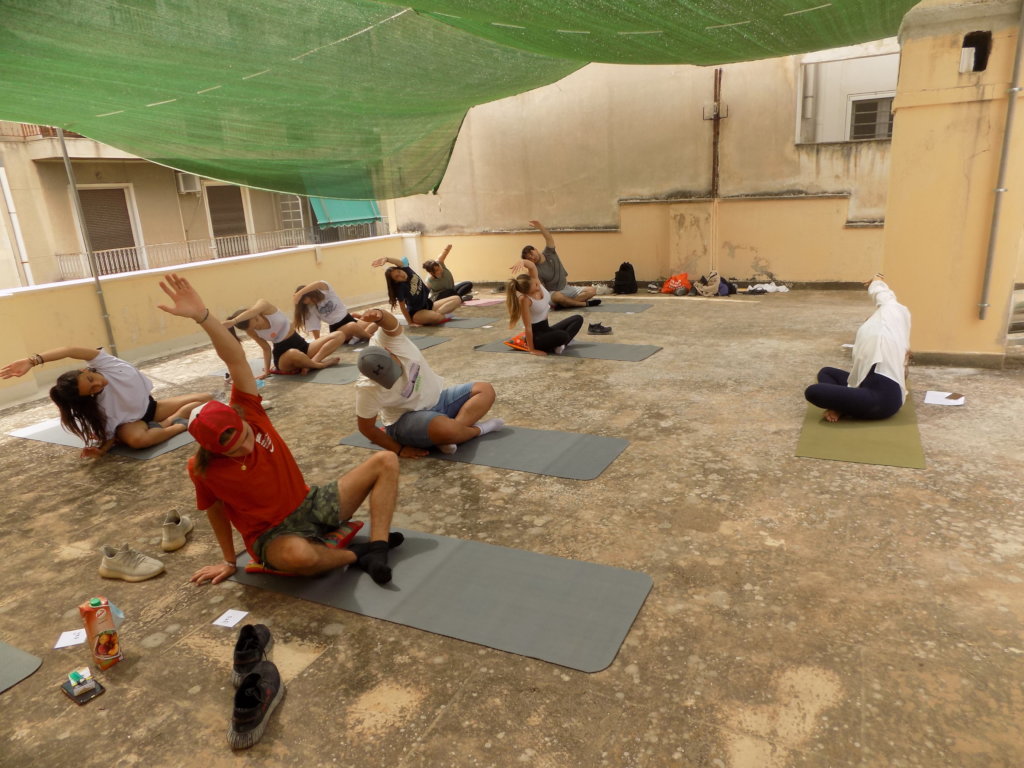 Dear Friends,
I hope this is the last time I report to you about Covid, distance learning, and Zoom exams. The Greek government has been efficient to vaccinate its most vulnerable citizens and age groups and is now offering vaccinations to all. Greek officials ensured that the 35,000 people in camps on the mainland and islands would be part of the vaccination rollout.
Although schools in Greece reopened in Mid May, all higher education facilities such as colleges and universities remain shut to students, except for the graduating classes. At the Athens HUB, our dedicated teachers have continued their Greek (3 levels) and English classes (6 levels) online. Currently, we have 140 students enrolled in our language classes, of which 29 students of the higher levels are ready to take the ESB exams in the middle of June. The demand for language classes amongst the refugee population remains very high, and we keep adding beginner classes and students to our waiting lists. At the moment, we have
What else?
We continue to cook for STEPS Streetworkers at our HUB kitchen. The numbers of families evicted from subsidized accommodations are rising daily –forced to squat in squares and gardens, relying on a humanitarian organization to provide food and shelter. This is due to a tragic policy – that releases Asylum seekers into an unassisted future without cash support or accommodation once they receive Asylum status. Except for the Helios Program and some municipality services, there is a massive lack of integration facilities and strategy.
The Pandora Project!
In the spirit of offering the Athens HUB to partner organizations to provide services, we are pleased to introduce Emily – Founder of TPP, to you! In her own words, 'The Pandora Project works alongside humanitarian organizations and individuals to challenge the stigma associated with self-care within aid work, build resilience through training programs and provide a supportive humanitarian community that nurtures interagency peace and compassion for a sustainable future.
On the roof of the Athens HUB, we put up netting to provide shade from the intense Greek sun – a perfect space for outdoor activities, Yoga, and meditation. Emily has just started a pilot program to assist aid workers and volunteers deal with the many effects of daily stress on the body and mind.
The Social Hackers Academy!
As soon as we are permitted to open the Athens HUB again for students, our partners, The Social Hackers Academy, will start teaching two intense courses over the summer months to 24 students at the Athens HUB. The groups split into beginners attending the Basic Computer Literacy course and the advanced students for achieving the ECDLs (the certified European Computer Drivers License).
We thank everyone in our team for managing these problematic months so professionally, and we hope to come out of this pandemic even stronger than before.
Thank you, all supporters and generous donors, for believing in our cause to assist the most vulnerable amongst us to find their feet in a new place and make it their home.
In solidarity
The ECHO Team