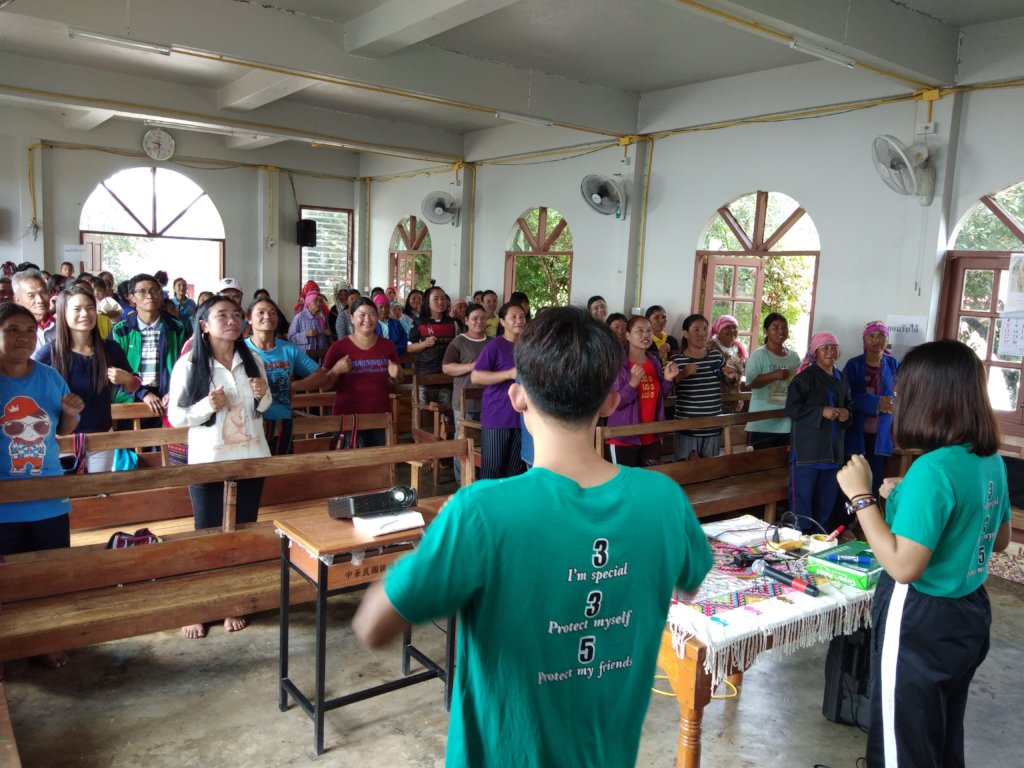 Dear Friends,
Because of you, this quarter we taught 1,061 people in Chiang Rai province about their rights, human trafficking, and child protection. Children who have experienced family violence or abuse are much more likely to be trafficked. Within the communities we work in, villagers often do not know that abuse is illegal, or how it contributes to their child's risk.
Last month, we did a training on child protection in a remote village that is part of a program with Compassion International. During the training we provided examples of child abuse in Thailand, and two staff acted in a skit about child protection with two of our youth leaders.
After the training, a grandmother approached our staff. A member of an ethnic minority group that faces considerable stigma and discrimination, she cried while sharing a story of physical and verbal child abuse that happened in her family. She takes care of three of her grandchildren after their parents separated, and struggles to know how to discipline or protect them.
After the training she shared "I understand more- thank you so much for sharing this information and teaching me. Children have changed so much, and you cannot take care of them like in the past, we have to find new ways to raising our children" Our staff referred this case to the Compassion staff and asked them to follow up and support the family more closely.
Our staff recently followed up with the Compassion staff to ask how the community is doing. They reported multiple families in the village have stopped using physical violence as punishment within their families.
Because of you, we were able to provide this training and support to this remote, vulnerable community. Because of you these families have better knwoledge of their rights, and are changing their behavior, and their students have a lower risk of trafficking. With your continued support we can reach more people in Chiang Rai and provide opportunity and choice for more communities.
Thank you for continuing to protect children and prevent trafficking with us!
With Hope,
The Freedom Story Team