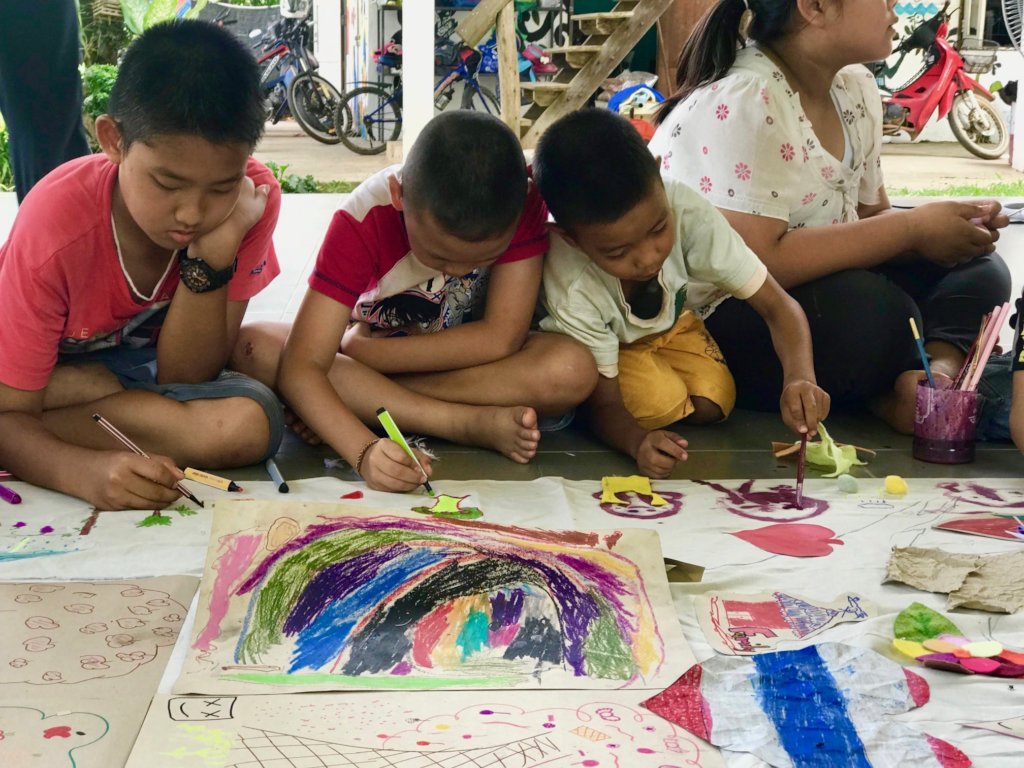 Dear Friends,
Stress and strain are part of everyone's lives. But for our students, added trauma, pressure, and challenges coming from poverty, family break down and being the first generation to advance beyond primary school (as the overwhelming majority of our students are) can result in a need for added support for mental health.
There are many barriers to accessing treatment for mental health in Thailand. These include availability of health professionals, expense, and the cultural biases against admitting needing treatment. In 2016 only 48.5% of those affected by depressive disorders accessed standard care, despite the significance of mental health problems.
In 2017 we opened our counseling program as a response to the need we saw in our community. Khae, our Counselor, just finished her Master's degree in Counseling from Chiang Mai University.
Since opening our counseling program, 55 people in the community have received individual counseling at over 87 sessions. Its impact is significant. In a recent informal survey, 54% of scholarship students strongly agreed that counseling was helping them deal with difficult situations better, and that it had given them new options for solving problems. Additionally, group counseling and art therapy activities have been accessed 298 times.
Group art therapy sessions provide space for students to be creative, express their emotions, and help build self confidence. In July, a visiting team from Healing Arts Peace Projects International teamed up with Khae to provide a day of art therapy for students.
The students made trees to represent their lives–the roots were their background, the trunk their present situations, the branches were things that supported them, like friends, family and The Freedom Story staff, and the leaves were good things they could do for others, like sharing their toys, and smiling.
"Art therapy helps students know themselves better, and helps them know they have people supporting them, and good things in their lives, not just challenges or problems. It helps students realize their value when they see they have good things they can give to other people" explains Khae.
Giving our community the tools to process trauma and difficult experiences is essential to helping them succeed and build a better future.
Thank you so much for your support in ensuring our community can access the resources they need!
With Hope,
The Freedom Story Team