Thank you to those who have supported this project. Much has changed since our last report. (**Please don't share or forward photos**)
The two girls who were with Jay and Butsaba have settled into their new home and seem to be doing well. One of the girls has ODD (Oppositional Definace Disorder) and is receiving counseling services for the first time, which has helped her and the family immensely. Both girls started at a new school and are doing well there.
The two girls who were with Heather both have positive updates to report. Martha, who graduated 9th grade in the spring, will be moving in with her older sister next month! Her sister and brother-in-law moved from their studio apartment to a 2bed/2bath house not far from her sister's work. The best part: it's actually less expensive than the apartment! The downside: It was completely devoid of any time of furniture, including a kitchen sink! Through donations from a few amazing supporters, we were able to outfit them with a washing machine, kitchen sink, fans, kitchen table and various other household items. Along with Faithful Heart Foundation, we are planning to have a move in day celebration when Martha officially moves in next month.
Hannah is still staying with Heather as she finishes 9th grade, and her sister recently moved down to Chiang Mai. She is expecting a new baby, but the goal is to provide assistance to her when the new baby arrives and have Hannah move in with her sister after she graduates 9th grade. Hannah's sister spent a week with Hannah and Heather before she found a new place, and it seems like this will be an ideal housing situation for both of them. The best part of foster care for us is family reunification and seeing the kids end up in a place where they can thrive. In addidtion, both Martha and Hannah's sisters have joined our Building Family Dreams program, so we will be able to provide support and follow up care for them for about a year beyond their reunification.
Finally, one of Heather's former foster daughters, who went to the US as an exchange student, graduated high school and stayed with Heather and Hannah for a month before starting college in Chiang Rai Province. It was fun to have her and bittersweet to send her off to college, but we are all excited for this next chapter in her life. Statistically, fewer than 50% of foster kids are able to attend and graduate college, so this is a big deal for her.
Thank you for your support as we continue to assist children through transitions in their lives and help prepare them for new placements.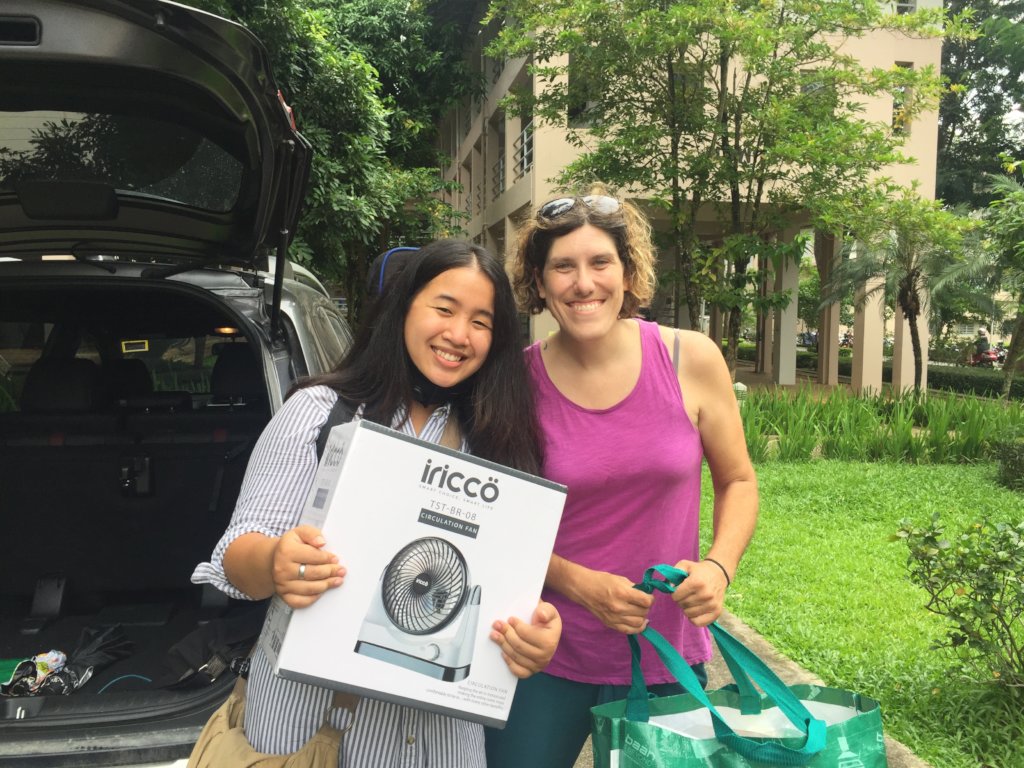 Links: