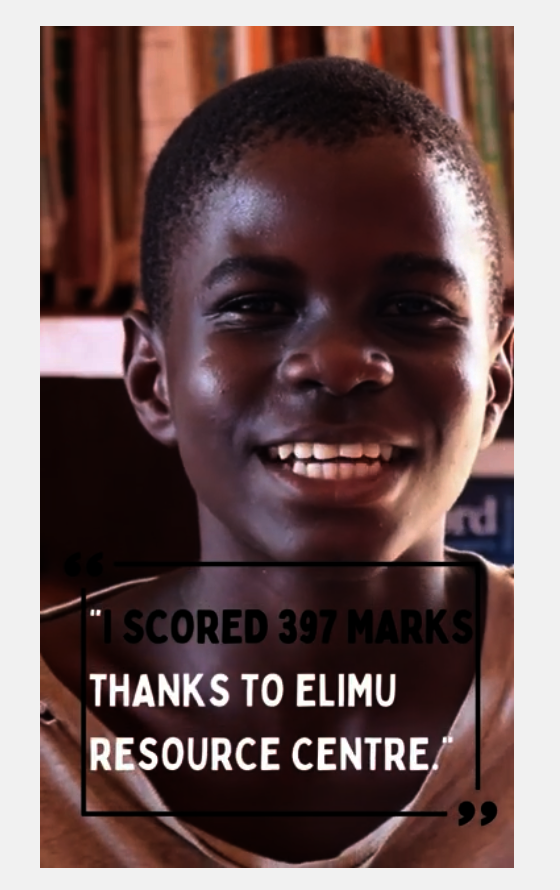 Barack is a young boy who's future is looking bright in Africa. He recently sat for his national exams for the Kenya Certificate of Primary Examination and scored 397 out of the total 500 marks, that's 79%. Throughout his schooling in Malindi, Kenya, Barack spent much of his free time at Elimu Resource Centre (ERC) studying from the vast collection of digital content and books on the shelves.
Barack's parents could not afford to buy him the textbooks he needed for school, but he always knew that he could catch up if he made use of the books at the ERC. Over the years, Elimu Resource Centre became his "go-to" safe spot. He would revise, do his homework, and even study ahead of the syllabus.
Barack's story resembles that of thousands of the learners we have served at Elimu Resource Centre. The need among learners for access to textbooks and revision materials continues to be pressing over the years. At Elimu Resource Centre, students find a bright conducive learning environment, all the resources they need, in digital or paper format, and an active workspace to interact with peers. As they learn how to use the Kindles, tablets and computers, they also gain much needed digital literacy.
The state of education in Kilifi County, where Elimu is located, is worrying. There are less than 800 primary schools and not even 200 secondary schools. The challenges of insufficient teachers, textbooks and libraries continues to hinder learners' access to education, contributing greatly to poor performance and high rates of school dropouts.
Barack was back at the Centre again recently to share his joy and gratitude. He told us how he lacked textbooks at school and that his parents couldn't afford to buy them for him, so he relied on Elimu Resource Centre for his studies, and as he joyfully puts it, "Sure enough, I succeeded"! His good results qualified him for a top quality high school. He is now on a pathway to higher studies and more options for his future. Click here to watch Barack's encouraging message.
At Elimu, we are removing barriers to quality education for vulnerable students in Kilifi County by providing the resources they need and encouraging them to achieve high performance and school completion. We believe that by growing learners' reading culture and digital literacy, we are contributing to their personal development and in turn that of the whole community.
Links: