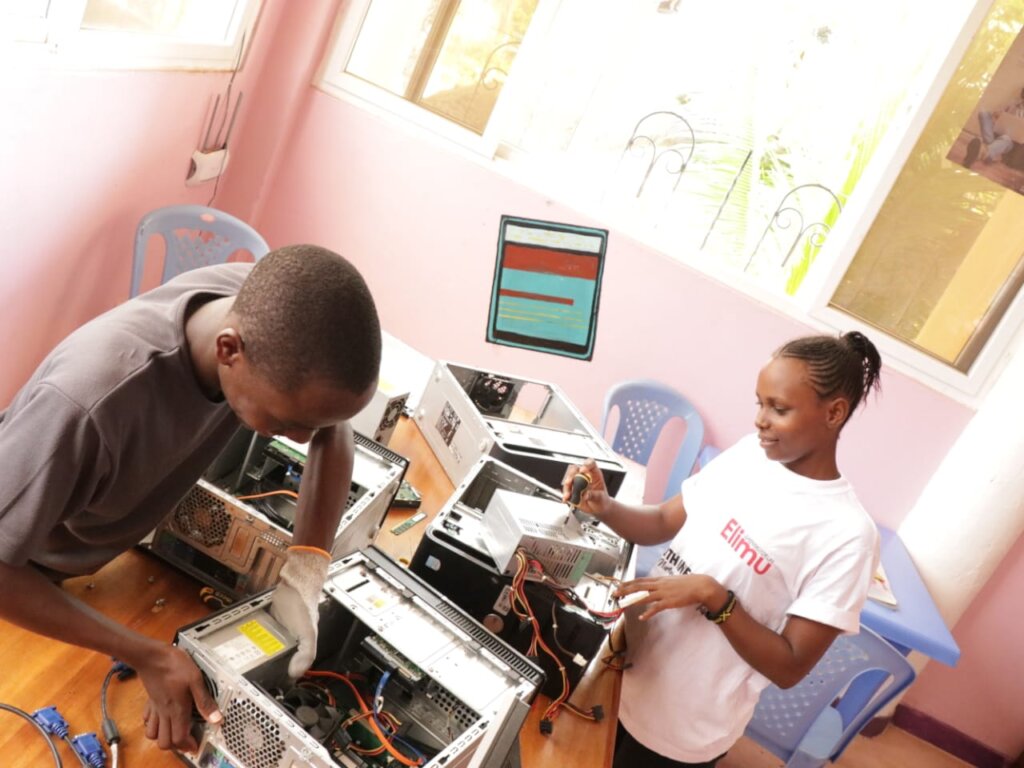 Elimu's Cisco Networking Academy is housed inside Elimu Resource Centre. For the last three years, it has trained the youth of Malindi in various IT courses. So far, 76 youth have graduated with various certified Cisco courses. We put extra effort in encouraging girls' enrollment in the academy because of local negative stigmas. Few girls in the Coast region of Kenya, where Elimu is based, see themselves in future technical careers.
Our recent Youth Info Forum brought together more than 400 youth from across Kilifi and Tana River counties and offered a perfect platform to get this message to young women. With expert guests in the technical and scientific fields , we discussed why it is time for girls to embrace STEM-related career paths.
The Cisco graduation ceremony for our recent cohort was held on April 21st and was a great motivation to the many participants present. One of our graduates noted:
"At first, I did not think it would be possible for me to pursue a career in IT. But now I see clearly that this is the best time for me to build on my career dream."
Of the 30 youth who showed interest in registering for our Cisco classes, 19 were girls, most of whom had just graduated from high school. The inspiration is evident in the new batch of 15 students enrolled for Cisco so far. It is exciting to see for the first time, the number of girls higher than that of boys; 9 out of the 15 students are girls. In three to four months' time, these IT enthusiasts will learn all about computer hardware and software. By the time they set out for college and university, they will be fully knowledgeable in computer matters; and as we have witnessed in previous years, some will go on to pursue IT courses at an advanced stage.
It is our dream to empower more young people, both women and men. We envision a time when girls here in coastal Kenya will be at par with their peers globally in IT competency. At the same time, however, we face a challenge where most of the young girls from this community who show interest cannot afford the reasonable fees. Even with discounted tuition fees, many girls are still unable to pay. These girls need our support to acquire the IT skills they need to thrive in the 21st century world. With CAD $160, you can sponsor a young person to acquire a Cisco certification in the IT Essentials course. To cover tuition fees for at least one student to complete Elimu's Cisco Networking Academy, please click here.