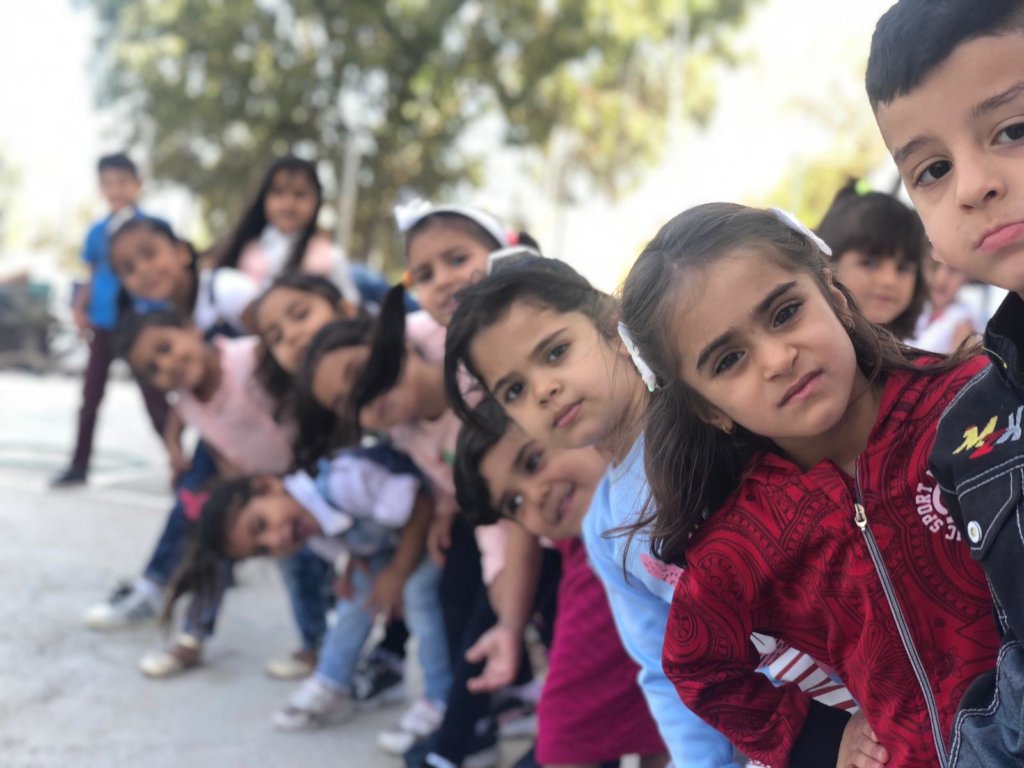 Thanks to your generous and continuos support, AlAqaba Kindergarten is still standing, and the number of children in the kindergarten has doubled! The Kindergarten is now welcoming 165 children everyday, they come from Alaqaba village and nearby villages and Tubas.
"The kindergarten staff along with the local council are working on developing more programs for children, to develop their personalities and skills," said Mayor Haj Sami, "along with the rehabilitation of outdoor play area."
You might remember that our kindergarten was in crisis when the Palestinian government opened a new kindergarten just ten minue from the village. The fear was that parents would opt for the new place. The Al Aqaba Kindergarten redoubled their efforts to reach out to parents.
"Parents from 4 nearby villages bring their children to AlAqaba Kindergarten, they trust the way we treat kids and teach them," one of teachers commented.
Currently the Al Aqaba's Al Haq Kindergarten is in need of your financial support to maintain the outstanding services offered, since parents are paying only small fees that cover only part of the expenses.
With your help, and generous donations, we can keep this place running, serving the people of this area and keeping the village safe from demolition.