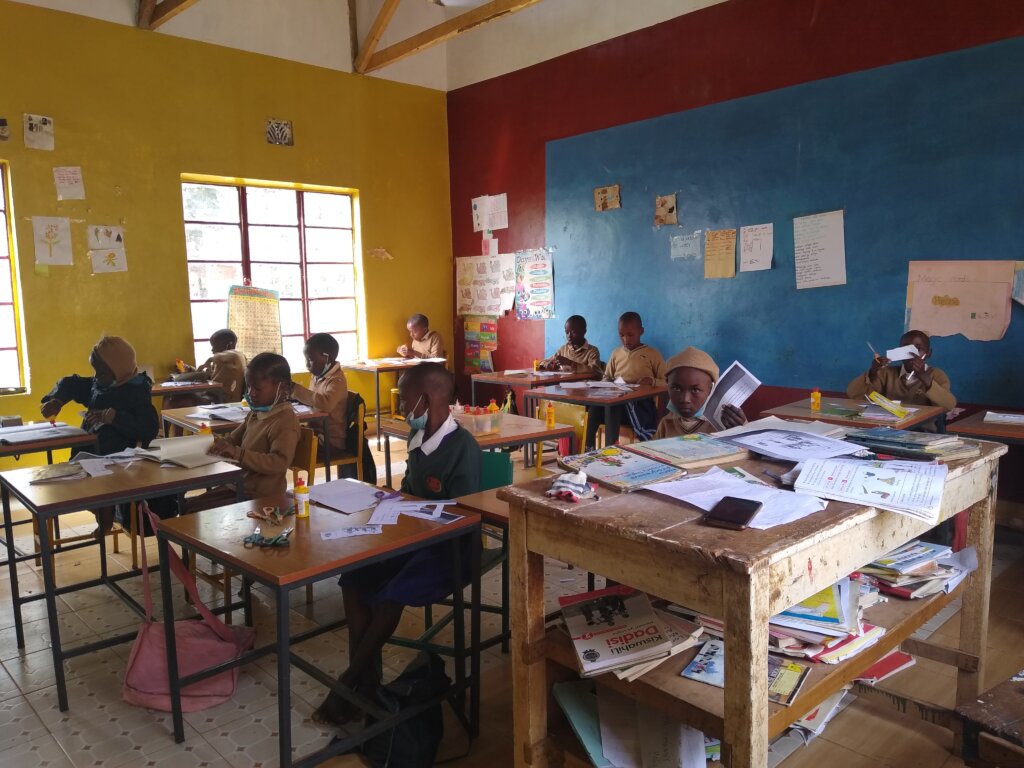 Dear friends and partners!
Second term at the school ended successfully! We got into third term beginning October and we are just coming to the end of the adjusted 2021 Academic year, courtesy of the global pandemic. Since July, we have been piloting the development of a professional developing program through a coaching framework for the teachers. During the months between September and December we piloted the framework with our staff. The Coaching framework has been part of our teacher professional development plan to support teachers successfully engage, reach out and instruct learners from poverty.
The one-on-one coachings have seen mixed results from the different teachers. The teachers were also taken through unchartered waters where they had a chance to meet with a counselling psychologist who was able to build up the teachers by helping them understand their self-concepts surrounding:-
1. Self-awareness
2. Self-efficacy
3. Sel-esteem.
The premise being when teachers have healthy self-concepts around the three areas they will succeed better with learners.These sessions were clearly unchartered for us as we have never had an official group counselling sessions for teachers. We had two counselling sessions in the month of December at the school site, which cost us Ksh. 41,000 ($ 380). Staff individual sessions were to be conducted beginning January but we had'nt been able. to because the Ksh. 5,000 individual fee session proved very high and was not budgeted for at the start of the year.
Teachers responding to these sessions gave an average score of 81% that they were useful to them as teachers working with learners from poverty. I trust that we will be able to get continuing support for teachers' mental wellness and psychological support. The sessions have made our staff more aware of their strengths and weaknesses and are woring to improve for the betterment of children/learners.
During the months October -December, teachers were trained on Brain Science during in-house staff workshop session as well as training in Inquiry- based learning and how to effectively deliver it to learners.
We certainly look forward to taking this journey more often with our partners hekp, to enable our teachers develop as professionals and together see how these impact first the teacher's well-being and how this will in turn improve how we make a difference in the lives of the children.
Thank you for your continued giving! We are able to do this work because of your kind, self-giving and sacrificial generosity.