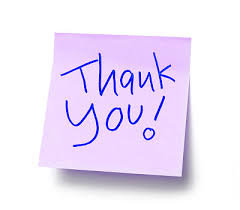 Dear friend and partner,
It's almost eight months after the first lockdown was put in place in Kenya and schools in Kenya have been reopened for the last four weeks only. Teacher's had been pandemic weary with many longing for a return to normal. However, its been a gradual shift to what is now the "new normal". Of donning masks on the way to school, within school; of maintaining social distance, of sanitizing and over sanitizing.
These and many more new health and safety protocols have accompanied a new term and teachers have had to learn how to cope with a nebulous situation whilst ensuring their own safety and their students' safety while at the same time using available spaces to make learning happen. It's been a period with no small adjustments to make especially with regard to the negative impact COVID-19 has had on economies, both at macro and at individual level.
Our teachers have been resilient in the face of all these challenges, continuing to plan for lessons, offering psychosocial support to one another and supporting the organization to get alternative streams of revenue from making and selling of liquid soap and detergents.
The selling of soap has enabled teachers to reach out to some students directly through outreaches, helping us meet some critical goals we set as a team, namely, parental involvement and teacher-student engagement.
We want to thank you for making it happen
As we get into our fifth week after Grade 4 and Class 8 returned to school, we look forward to the following: -
Teachers being trained on how to use Microsoft Teams to reach out to students who are still locked out of school
Begin purchasing laptops to aid teachers prepare online lessons (currently we need 10 laptops and a PC Desktop, and reliable fast internet connection, a total cost of $3000)
Training on accelerated learning strategies to be implemented with current school going classes and upcoming online classes for students who will report to school in January 2021.
Engage parents on how they can access online learning for their children through the locally available options i.e. through partnerships with local cyber cafes, and telcos.
I appeal for much help as we need this now to enable us go through the pandemic with resilience, while staying safe. We also want to ensure that our children are cared for, protected and are continually being nurtured for a solid society tomorrow.
Thank you once again friends for staying by us during these difficult moments and we have hope that laughter will soon return to communal learning.