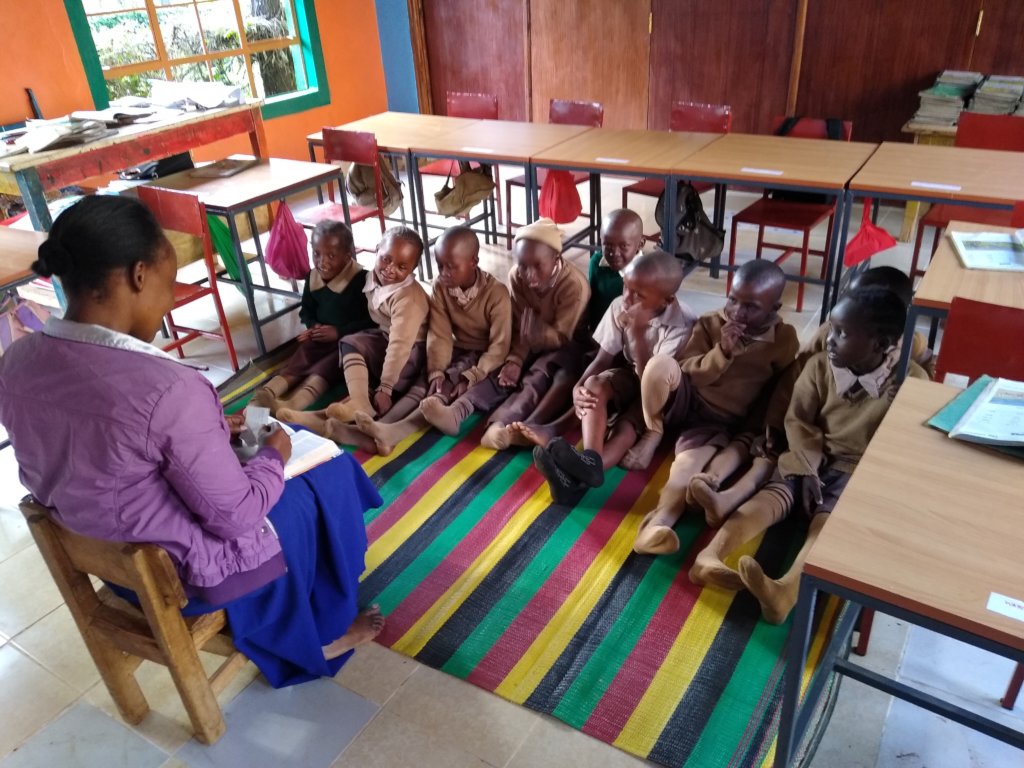 Dear friends and partners,
It's my pleasure to report on the progress we made in pursuing our goals for 2019.
In April 2019, during staff training and coaching sessions, a way forward on improving teacher performance and improve students' involvement in education was reached. A fourth goal was incorporated during our teacher in-house training in November and December 2019.
Teachers agreed that the following goals should be pursued: -
Student mentorship to motivate students and support them during their time at school
Improve the level of Parental Involvement in their children's learning
Improving students' fluency in reading and comprehension
Improve teacher capacity to improve curriculum delivery and raise achievement of students and close achievement gaps for students not meeting expectations.
The decision to have these priority goals was necessitated from attendance analysis, student achievement and parental involvement data throughout the year. This Attendance Data taken from all classes revealed that average school-wide attendance at Acres of Mercy Learning Centre was 79%, down from 85% from the previous year (2018). The team agreed on a goal to improve attendance for the following term. To enable attendance and improve learning outcomes, two other areas were identified as critical. These other goals are aimed at supporting students both at school and at home.
During the year we had staff training that covered the following topics: -
Conflict management to equip teachers in de-escalation strategies
Achieving Congruency in Pursuing the School Vision
Personal Development Goals
Student Engagement
We made a decision to have a full-time teacher mentor whose main job description is to support students in and out of class. The teacher also doubled as a social worker making home visits, mentoring the students to set achievement goals and stay on task with meeting their set goals.
A total of 11 teachers and a volunteer attended.
Our staff turnover rate measured for the same period last year increased from 23% in 2018/2019 to 34% in 2019/2020. The organization has a target to change 30-45% of staff who are not contributing to the goals of the school without too much disruption.
We still have plans to have a Day Care Centre that will allow for lactating female staff to resume teaching at the school after their maternity leave. The planning is underway and once completed will be posted as a project on GlobalGiving upon approval by the Board.
A better remuneration plan was developed and approved by the board. The bulk of the work now remains in raising revenues to meet these changes.
By the end of 2019 year, we still haven't found an answer to the question on how to sustainably finance our teaching costs. This is the main question we are now grappling with, and invite you our partners to share from your experience how we can implement such a strategy. The organization is in negotiation with local farmers to engage in joint agribusiness to supply the school feeding program whilst also funding core costs.
I trust that with our continued partnership we will be able to keep our current crop of teachers. in the coming months we will need help in meeting our increased direct teaching costs in salaries, which has gone up and $400 in monthly recurrent giving would cover the shortfall.
Thank you for supporting the teaching and learning at Acres of Mercy by giving to the most important people in learning- our teachers.