Project Report

| Oct 5, 2017
The Power of Peer Coaching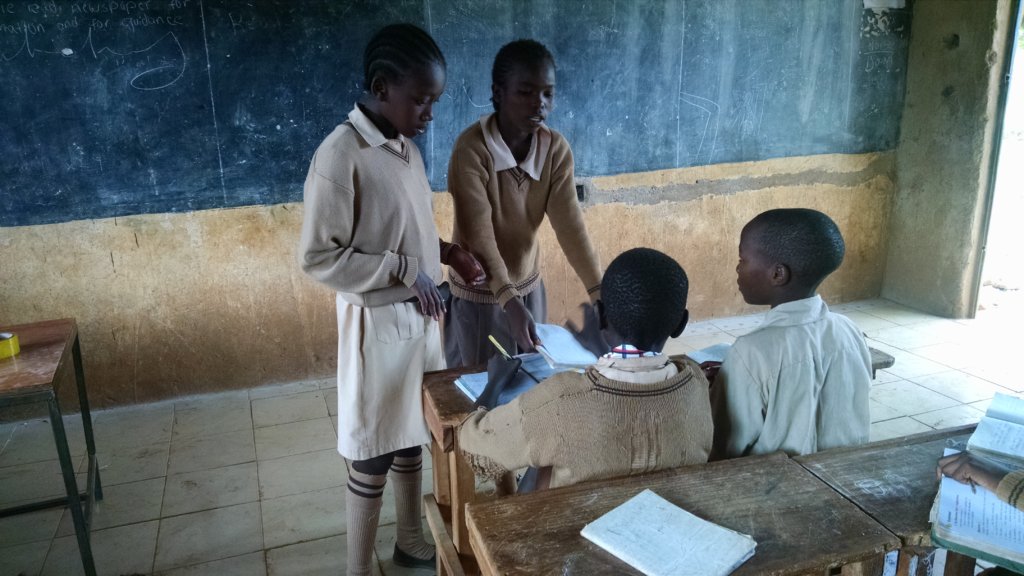 Dear friends and partners,
Since July our teacher coaching focus has been how to make learning more accessible to all students in our classes, and how to in ways make teaching more ambitious so our learning outcomes can begin to improve in the short term and most definitely in the long term.
We had a week of workshops and trainings by an expert teacher from the U.S. who was sharing different instructional methods on how to close student achievement gaps and reach all the students in our classrooms. Teachers had a great time learning about "High order questioning skills", "Lesson Planning and Lesson delivery". There were sessions on "habits of mind" and "Classroom management".
The sessions had a positive impact on the professional stance of the teachers. These are reflections from a section of the teaching staff after taking an exit ticket.
"My most valuable take away from the training is the stations and group activities. That's what I want to utilize with my students since I have realized that it is inclusive and the learners' participation in the lesson is high".
This kind of feedback is encouraging as implementation will mean that student engagement would be improving.
Another teacher remarked," I am very much ready to implement the strategies that I have been exposed to- Progressive monitoring, using formative assessments."
Yet another teacher declared," Yes, I do feel prepared to try out looking for the positive in every child each day."
With this kind of professional growth and development, we know we will begin to see improvement in the achievement of the school. And indeed, we are beginning to see this in improved students' attitudes towards subjects like Math where students are testifying just how much they have been enjoying Math classes. Together we are restoring the joy of learning in the hearts and minds of the children.
Through our partnering we are seeing the restoration of the joy of learning back to school.
With 138 students we have a No Corporal Punishment Policy in strict enforcement yet discipline levels are unlike the public school systems. Acres of Mercy students are able to listen to instructions without external threat. The teachers are fairly motivated as they continue to receive their monthly pay on time. And weekly staff meetings are more about how to have a more enabling learning environment and how to design learning to reach the "jagged" learning profiles in class.
Thank you for making educational change happen.