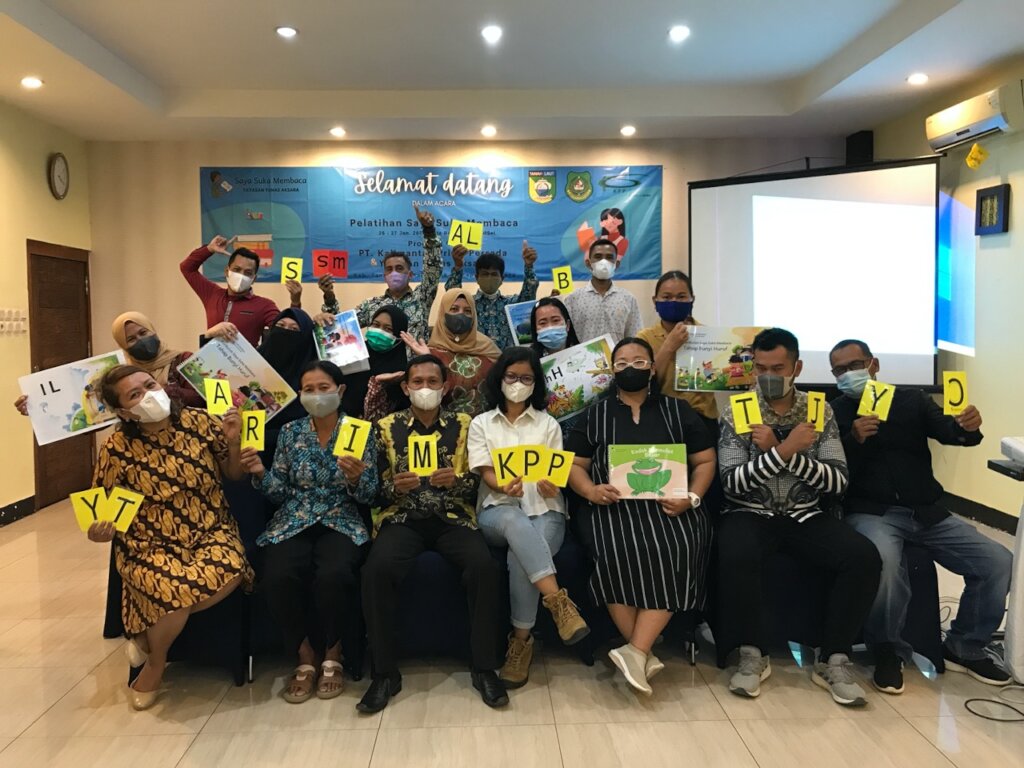 Dear Friends,
We hope you've had a good start to 2022!
Kalimantan
Our team started 2022 by running three training events in remote areas of Kalimantan, in partnership with the Corporate-Social Responsibility program of PT. Kalimantan Prima Persada (PT. KPP).
This is a full implementation of SSM in three schools, and will serve approximately 150 children in its first year. If this pilot program is demonstrated to be effective and is well received by teachers and the local education department it will be expanded to other local schools, also funded by PT. KPP.
Kupang
In mid-February we received confirmation from the Ministry of Education that our program in Kupang will also be extended... once again with a radically reduced budget. Nevertheless, the extension of the program will enable us to provide teacher training and the next level of the SSM curriculum to 37 teachers in remote schools, getting more books to 942 kids in 20 target schools.
Papua
Plans for a signficiant training partership in Papua have been put on hold after our local partner had their budget cut (they are part of the same government program that has funded our work in Kupang). In the meantime, in early March we trained a single trainer from Yayasan Pensil Peduli, also working in Papua. They hope to train teachers in five schools after field-testing our curriculum.
Tune in Next Time...
... for a video from Kupang and news of the SSM App!
With gratitude as ever for your partnership,
Stuart Patience
Jean Oberlin
On behalf of Yayasan Tunas Aksara