Project Report

| Nov 22, 2021
Teach 2,000 Indonesian Children to Read: Project Update (Q3 2021)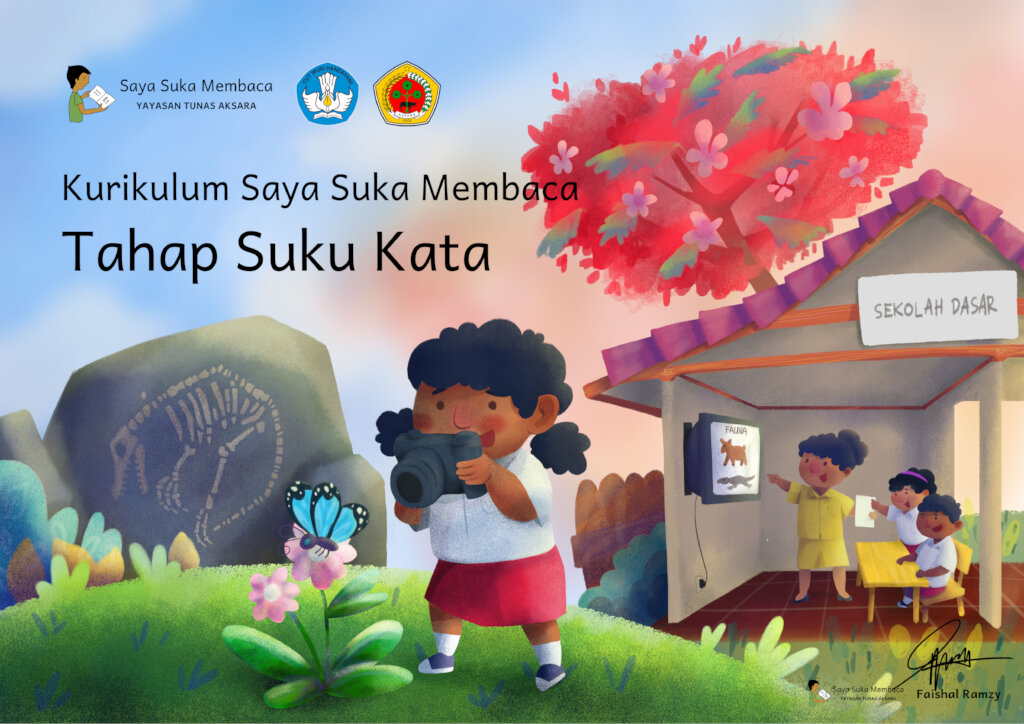 Dear Friends of Saya Suka Membaca,
I hope this email finds you well - we've got some great news to share with you.
942 Kids Learning to Read in Kupang, Eastern Indonesia
After many delays and false-starts due to Covid-19 (and an 80% reduction in the initial budget) our government-funded program in Kupang is underway!
At the end of October our field team in Kupang led training events for two cohorts of teachers, training 37 teachers to use the first two levels of our curriculum. This is exciting for many reasons:
Most of all, 37 teachers from 20 schools, responsible for teaching 942 children, have been equipped to teach the foundational skills of literacy effectively, in a way that both teachers and children find fun and motivating!
The reduced program budget forced us to make a rapid pivot to using the new "light" teachers handbook developed as part of Teach 2,000 Indonesian Children to Read. The teachers love the large A3 format, full-colour resource - it feels like a turning point for us in terms of the quality of the materials, so much so that we have decided to make this the standard resource for the first level of our curriculum. Other groups are also showing an interest in using the new handbook.
Training teachers is far simpler and more cost-effective with the new materials.
Feedback from teachers and from the regional supervisor of the government program has been overwhelmingly positive, and it seems likely that the program will be extended next year, subject to funding for the government program overall.
Although this program is government funded, there are many administrative and other expenses necessary to an implementation like this that are not covered. Donations like yours make it possible for us to have the resources, staff and infrastructure in place and ready to make an impact, and to go the extra mile when the need arises. Thank you.
We're still waiting to receive consent to share photos from classrooms in Kupang. For now, you can click here to see a video of the training event.
I hope that you'll smile a few extra times this week when you remember that you played a part in this.
In partnership,
Stuart Patience

On Behalf of Yayasan Tunas Aksara and the Saya Suka Membaca team
Links: