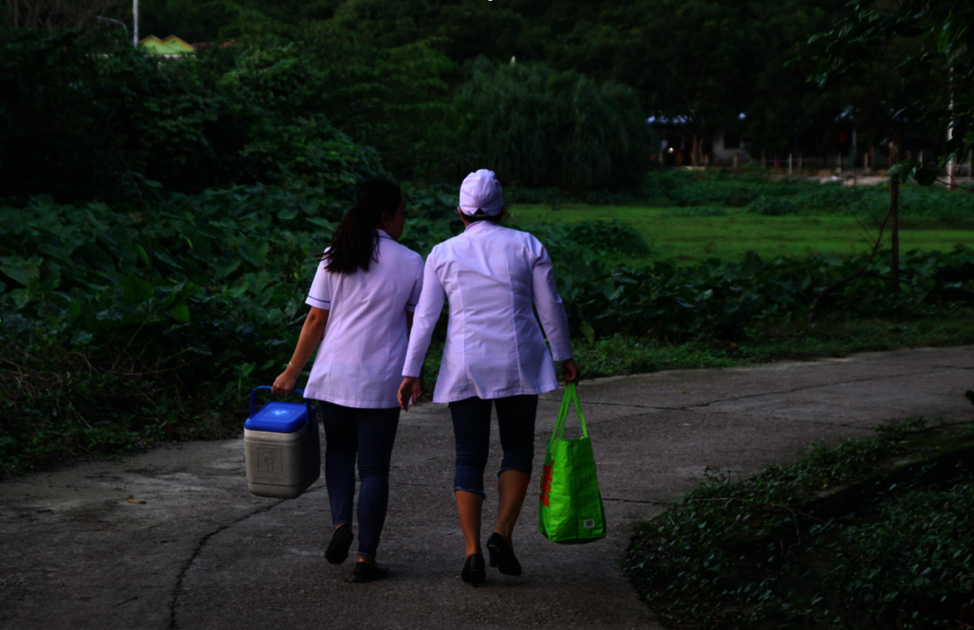 To our donors,
We are so happy to update all of you on the success of our Tam Hai island screening!
The screening campaign lasted for 14 days in June and July. We started with latent TB screening through tuberculin skin tests (TST). A total of 2,823 people received this test, resulting in the detection of 231 cases of TB infection. The linkage of these individuals to treatment was delayed due to the outbreak of COVID-19 in Vietnam's central region, but we are still working hard to treat these island residents at the Provincial Lung Hospital. Diagnosing and treating these individuals is extremely important for TB elimination, as this ensures that people infected with TB do not develop the active disease and stops them from spreading TB to others.
On June 18th, we transported a mobile chest X-ray truck to Tam Hai island and set up our events at schools and health centers to ensure residents could easily access care. Through our 14 days of events, we provided chest X-rays for over 3,000 island residents and were able to diagnose and treat two people with active TB.
Because island residents often have limited access to healthcare services, we also provided comprehensive screening services for other diseases such as COPD, diabetes, high blood pressure, and Hepatitis B and C. All people who screened positively for these diseases were referred to the public health system in Hai Phong and received appropriate confirmatory testing and care.
We have to thank you again for making this screening campaign possible. You helped us raise nearly $4,600, and these funds made a huge difference for the residents of Tam Hai Island by making sure they received the tests and treatment they need to lead healthy lives.
Please feel free to share our project with your friends and family! We are also looking forward to our new campaign that will launch next month, so please check our GlobalGiving page for new updates. Your involvement helps us spread the word about our work and continue to grow our community of supporters like you.
Wishing all of you health and safety,
The FIT team