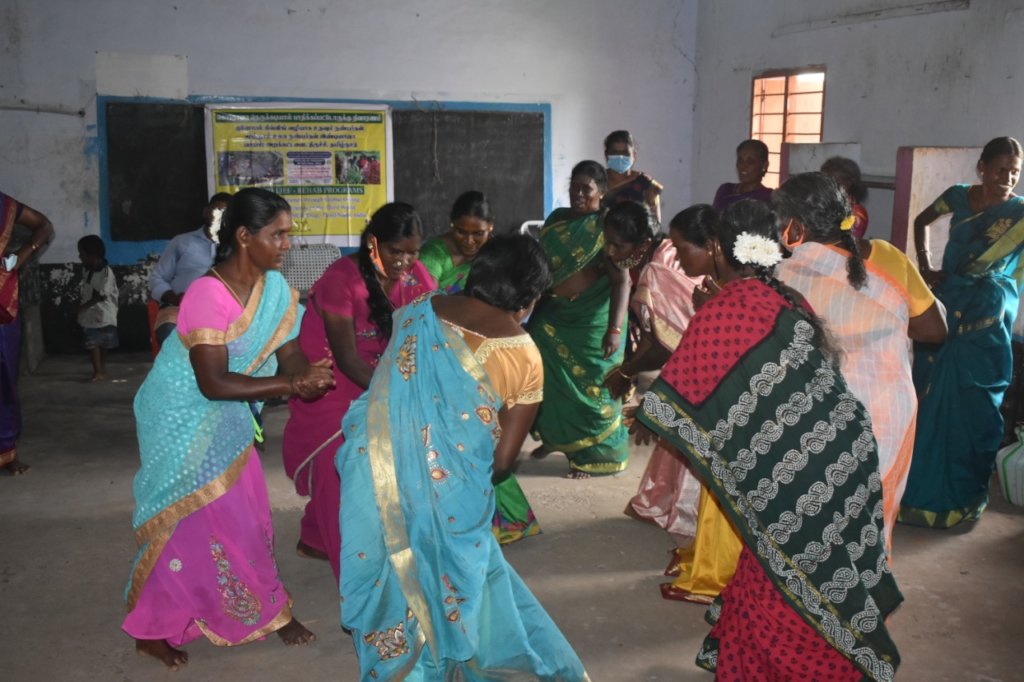 Covid-19 has caused significant distress around the globe. Apart from the evident physical symptoms in infected cases, it has caused serious damage to public mental health. India, like other countries, implemented a nationwide lockdown to contain and curb the transmission of the virus. The current research is an attempt to explore psychological distress among people residing in India during the lockdown. Most of the women were asked to complete a questionnaire with questions around symptoms of depression, anxiety, stress, and family affluence. The results indicated that people who do not have enough supplies to sustain the lockdown were most affected, and family affluence was found to be negatively correlated with stress, anxiety, and depression. And this is the time to relieve from the stress and grab the resources & opportunities to make it money to become self-sustain.
Our VOICE Trust organized a small event on the day of "International Rural Women's Day on October 15th,2021" in the village of Maniyankurichi, Tiruchirapalli, Tamil Nadu, India, where around 100+ women actively participated. To make them stress-free, we have organized different fun activities, competitions, and traditional dance programs & motivating them by distributing prizes. And also, we had made an open discussion platform for the women community to have a brainstorming session on "Converting available resources & opportunities to business".
As the result of a brainstorming session, we have got an idea of re-building a self-sustain village by establishing a traditional business (Small scale) of Cloth Washing, Mud Jewellery Design, House construction, Painting, Cloth weaving, Farming, Saloon, Carpentry, potteries, hairdressing, etc. through a modern system of SHG groups. And Our VOICE Trust is going to keep provide technical support to those women to establishing a small traditional business in their same village by effectively using the resources, Govt schemes, and opportunities to make them & their surroundings become self-sustained.