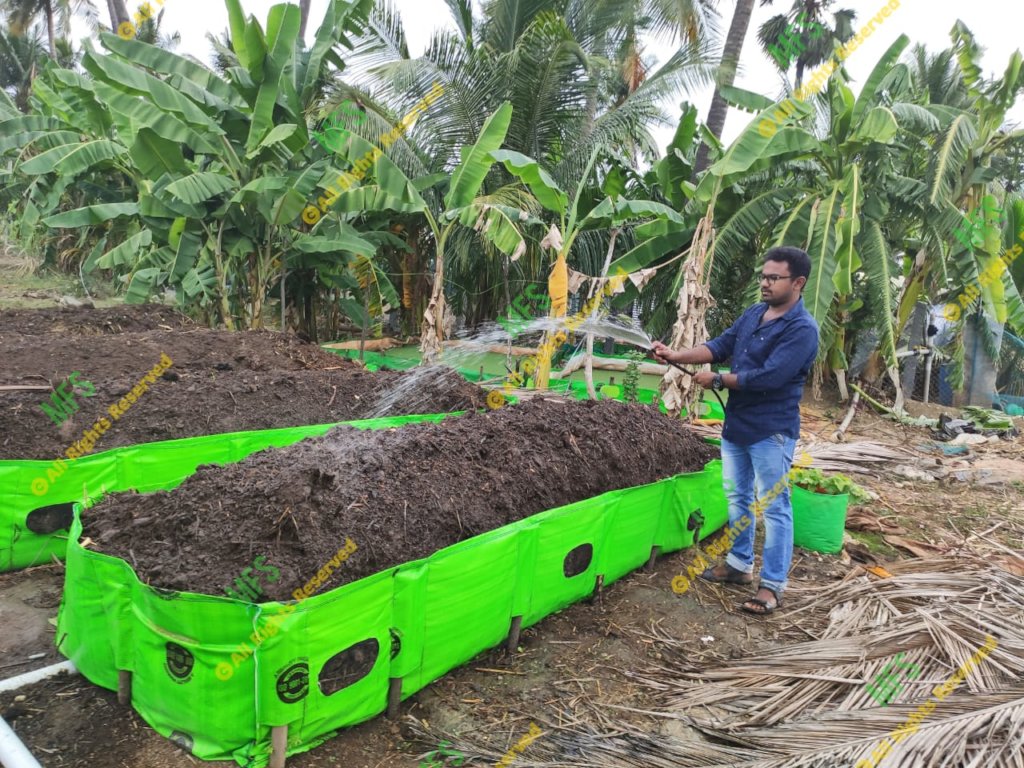 Happily, infection rates have been plummeting in Tamil Nadu and many restrictions have eased, allowing some businesses to reopen. But other parts of India have not been so lucky, leaving a patchwork of restrictions of varying severity that makes getting migrant labor or shipping to out-of-state wholesalers a daunting challenge. Farmers who were plunged into a financial hole last spring, when they were unable to harvest or market much of their produce, are still struggling to save their farms.
We asked some of the farmers we have previously trained in sustainable farming practices what we could do to help, and they told us they needed a source of cheap but rich natural fertilizer. As a result of COVID disruptions, fertilizer prices have skyrocketed, making purchase impossible for many cash-strapped farmers. They wanted help creating their own vermiculture compost and azolla manure.
Vermicomposting uses earthworms to break down organic waste, producing even more prolific and nutrient-rich crops than traditional compost. Manure made from azolla, also called mosquito fern, has been used for centuries as a biofertilizer. It is another cheap and sustainable way of increasing soil fertility and crop production, and it can be created in as little as a week. Because it multiplies rapidly, the resulting surplus can be used as livestock feed or sold at a good price, providing a quick source of supplemental income.
Thanks to your donations and a grant from GlobalGiving, we are able to provide 300 farmers in 15 villages containers for vermicomposting and tarpaulin sheets for preparing azolla manure. Because these farmers have already attended our workshops on creating organic fertilizer, they will be able to put these supplies to use right away, without further training.
We are proud to be able to continue helping Tamil Nadu recover economically without having to sacrifice our commitment to working with nature to find earth-friendly solutions to India's most pressing problems. Since your donations are making this happen, you should feel happy too.
Thank you so much for your support.