Project Report

| Oct 8, 2022
Vocational training offers a way of out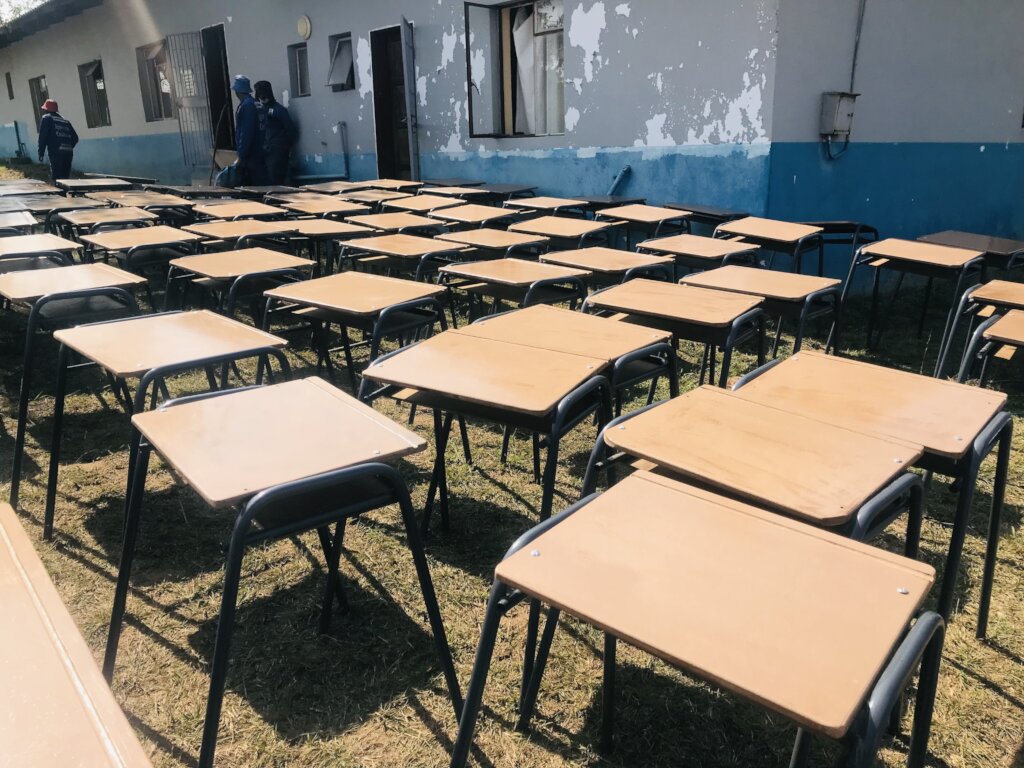 Directly linking to the 'Learn 2 Earn' course, KI conducted two Skills Development Trainings in Agriculture (crop production), Handcraft, Carpentry and Welding respectively during this reporting period and engaged 79 out of school and unemployed young men aged between 18 and 29 from 5 communities of Eswatini. These trainings are designed to enhance employability, skills acquisition and business literacy in young men who would otherwise be left unemployed and feeling increasingly desperate at the situation they find themselves in.
KI engages Facilitators from our partner organizations and community-based businesses who have been training our participants in these different fields and skillsets, taking participants through the theory and practical sessions as follows:
Day 1- Theory on Agriculture, Carpentry, Welding or Handcraft. Health and Safety
Day 2 - Individual skill practicals and assessments
Day3 - Guded practice sessions and production of products
Day 4 - Guded practice sessions and production of products
Day 5 - Final production and praduation
Facilitators continue to provide training and mentorship to the participants at the same time. To ensure trainee safety, participants are provided with protective equipment during the course of the training, as well as following KI's Health and Safety protocols. The variety of items produced in these trainings are donated to needy community spaces and causes such as churches, pre-schools and fixing community structures during practicals, as a social responsibility initiative.
KI continues to appreciate the support it receives to implement these valuable projects which address one of the fundamental challenges of our nation - youth unemployment, poor labour market opportunities and sluggish economc growth. When a young person enters the workforce or starts a business, they challenge this overwhelming trend and create sustainable opportunities for themselce and their current and future families.