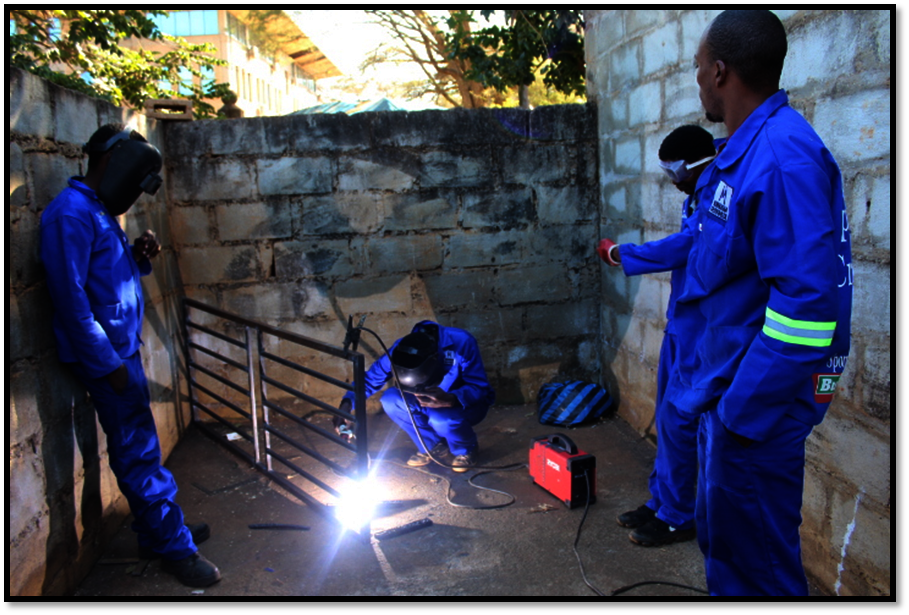 Skills Development Trainings
Directly linking to the 'Learn 2 Earn' course, KI conducted two Skills Development Trainings in vocational carpentry and welding skills during the reporting period, featuring 45 out-of-school and unemployed Emajaha (young men) from 4 communities, aged between 18 and 29. These trainings are designed to enhance employability, skills acquisition and business literacy.
KI continued to engage expert Facilitators who have been training our participants in carpentry, welding and handcraft. These Facilitators start by taking participants through the theory part of the training before moving to the practical sessions as follows:
Day 1- Theory on carpentry/ welding/Handcraft, Health and Safety
Day 2- Individual skill practicals and assessments
Day3-Actual Production of products
Day 4-Actual Production of products
Day 5-Final production and Graduation
Facilitators continue to provide training and mentorship to the participants at the same time. To ensure trainee safety, participants are provided with protective equipment to wear during the course of the training, and KI has developed a Health and Safety protocol that is followed during these trainings. The variety of items produced in these trainings are donated to the community spaces such as churches, pre-schools and fixing community structures during practicals, as a social responsibility initiative.
Apprenticeship Programme
Kwakha Indvodza continues to implement KI's Apprentice Programme which was officially launched in November 2021 and has had great impact in primary schools across the country. This is also made possible through collaborations with other donors who have provided tools and equipment to implement this work. Repairing school desks primarily benefits school children, giving them a better learning environment and but also offers KI's apprentices on the job work experience and training. In January - March 2022, KI has repaired 1883 desks in 10 primary schools in the Hhohho and Manzini regions with an additional 2000 desks by September 2022.
Your support goes a long way in ensuring this programme can continue to implement and in taking it to scale across the country. Thank you!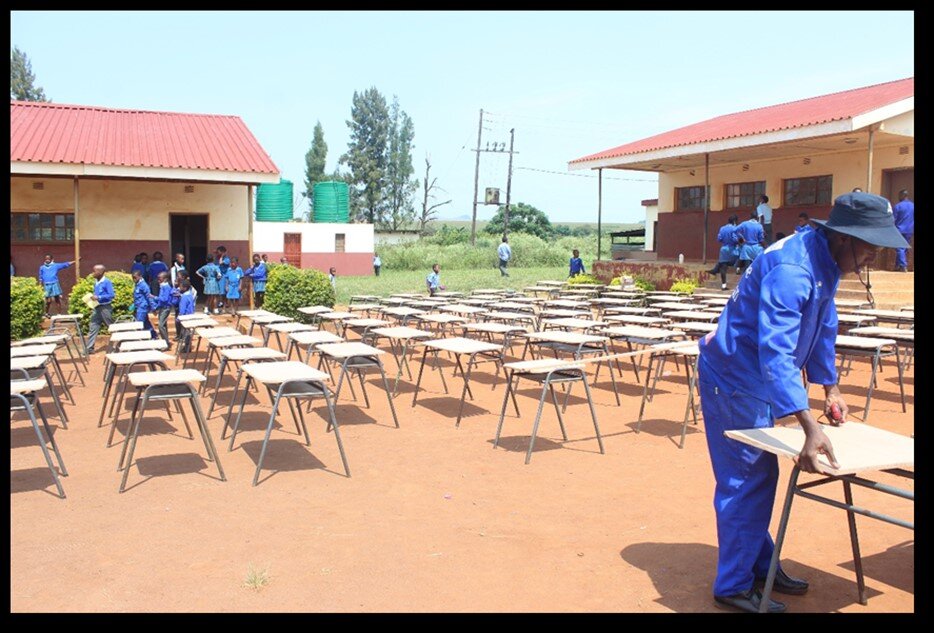 Links: