Project Report

| Jul 1, 2020
Helping These Communities Prepare for Coronavirus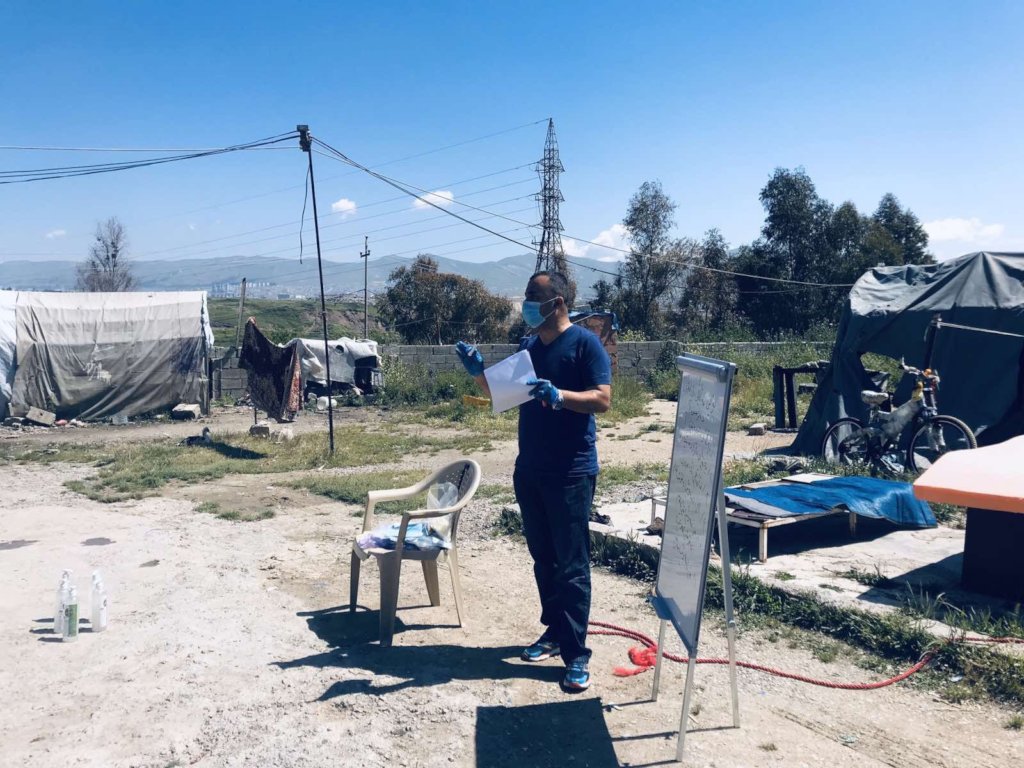 As you know the world has been overtaken by Coronavirus. Iraq is having a delayed outbreak; cases didn't start to increase until June, but they have been climbing steadily ever since. Many of the communities don't have adequate health services and there is concern the whole system will be overwhelmed.
Recently, over two intense days in this environment we were able to present health seminars on COVID-19 among the camps and communities for Yezidi Internally Displaced Peoples (IDPs) with whom we are working. Through these lessons we were able to share information on the seriousness of the disease, how it is spreading, how to protect oneself from it, and recommend hygiene practices to prevent the spread of this deadly virus. The possibility of its coming will likely affect the IDPs all around this region in northern Iraq, in the camps they moved into after the most recent offensive.
We did this in a training course so that they can be aware of this deadly virus and how to protect oneself. Afterwards, we started distributing masks, sanitizers, and latex gloves to the Yezidi families. Then we started distributing some short term food relief packages, including rice, cooking oil, meat…. etc. among some of the groups to help them for the next several weeks.
The work was successfully carried out in accordance with local law and guidelines issued by the governor and the district commissioner to protect the people. We worked with a great number of the families we help, gathered them in smaller groups and gave them the lessons. Then we asked them to do their part and help pass on the lessons to their kinsmen and communities. This way, we did not create a large crowd that could have spread the disease and to demonstrate the recommended guidelines. During each training we provided the required masks, latex gloves, sanitizers and soaps, which are very necessary, to those who participated.
And our strategy is to continue serving these Yezidi families, who together with a number of other minority families, were victims of the war in the Middle East that began when ISIS rose in power.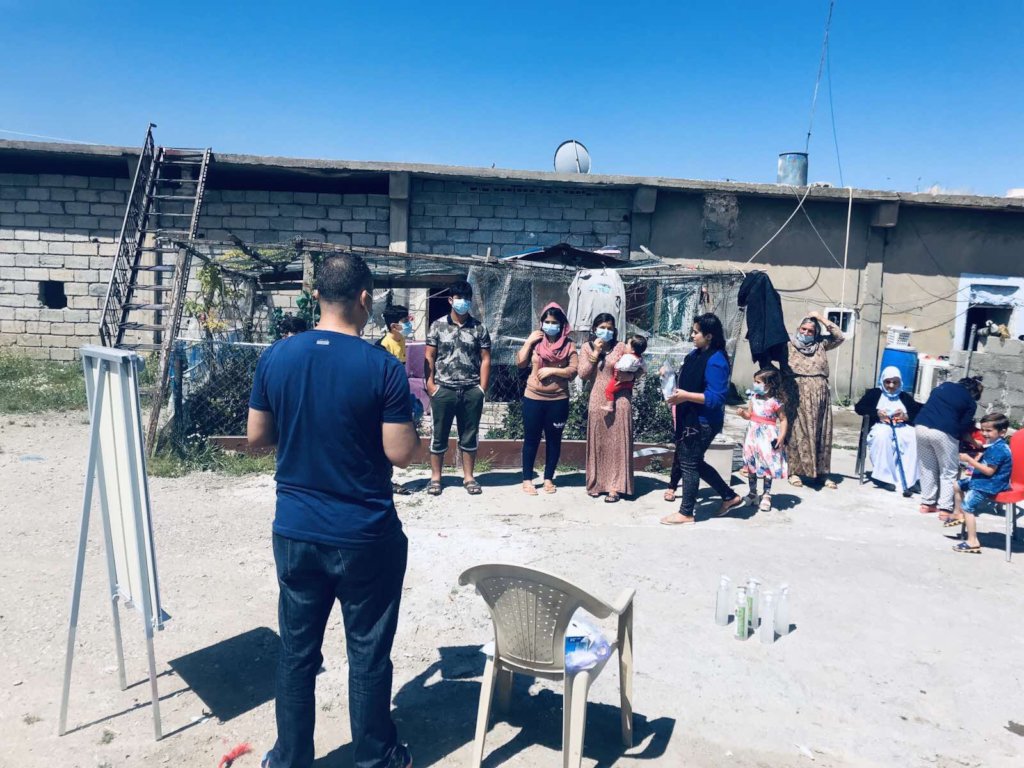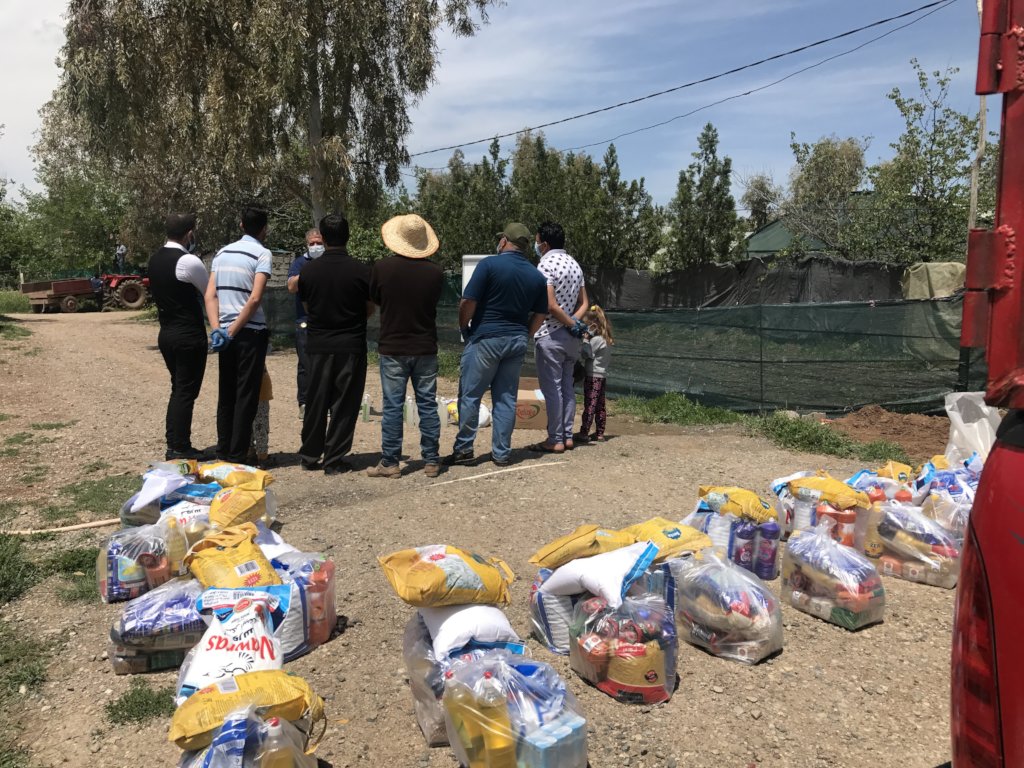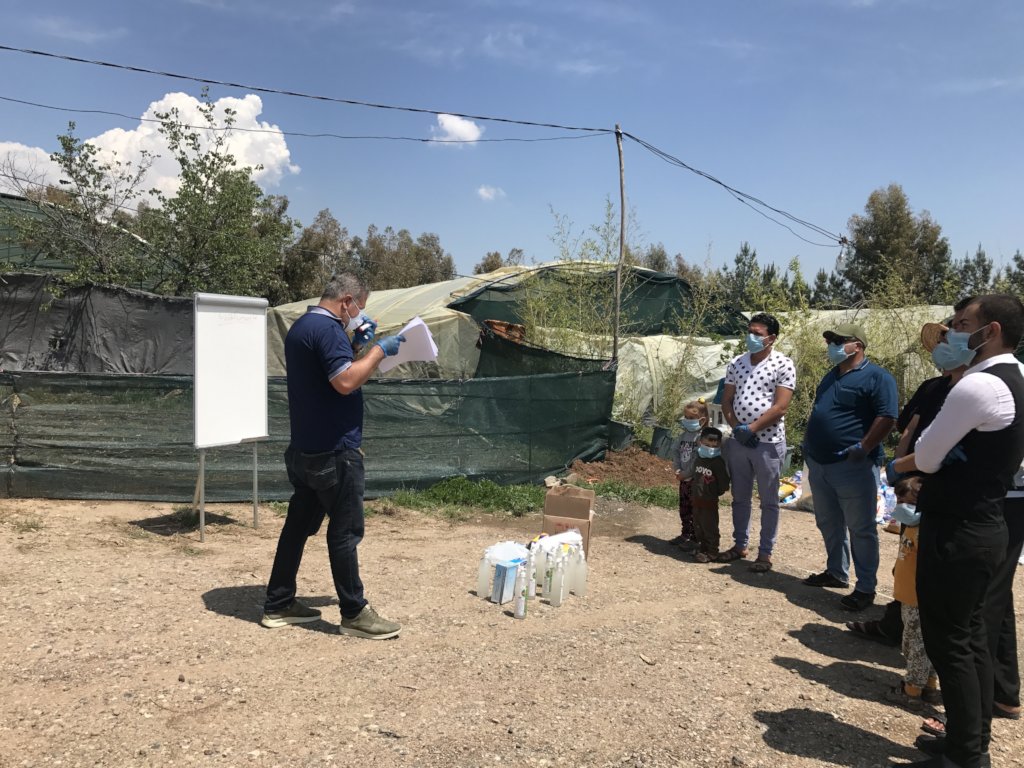 Links: