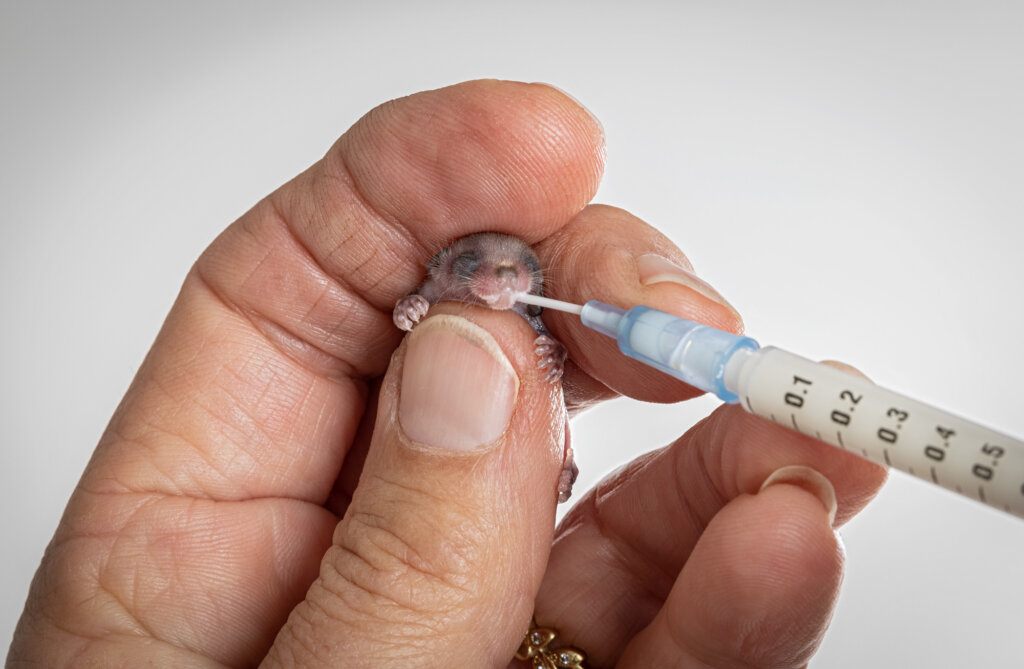 We have been very busy with 16,000 animals rescued by Sydney Wildlife volunteers this year.
As a result of Australia's COVID lockdowns, our lovely corporate volunteers were not able to run working bees at the rehabilitation facility for the majority of the year which meant a lot of extra work for the Sydney Wildlife volunteers.
On top of this, we have not had as many donations as last year either but have still managed to continue to provide great care to all our wildlife we rescue.
The rehabilitation facility has been extremely busy, especially with birds and wallabies now that it is spring. As people are slowly heading back to the workplace, we have seen an increase of injured wildlife especially on the roads.
This cute little Feathertail glider came into care over 3 weeks ago after Travis, one of our members son, found some leaves in a dead tree that had fallen and needed cutting up. Lucky for "Lucy", our little girl glider, Travis saw the leaves and gently pulled them out of the hollow finding a little pink thing which he put in his hand and took a photo to ask him mum if it was a native animal.
Once it had been collected by a Sydney Wildlife volunteer, it was brought to Joan to hand raise. Joan had never cared for one this small before, only 1 gm, and at the time, was not sure if it was a Feathertail Glider or a Pygmy Possum. It required two hourly feeds when first in care but she has now grown and her patagium for gliding has developed confirming that she is a Feathertail Glider.
Lucy still has a long way to go but hopefully she will grow up to be a big (10gm) Feathertail Glider that can go into our rehabilitation facility prior to release.
Please make sure if you do have trees you have to cut up, check for any living creatures first as lots of Australian animals big and small use trees for nesting.
If you find any native wildlife call Sydney Wildlife Rescue 94134300
We hope you have stayed healthy during COVID and that you and your families will have a Christmas full of love and a happy and healthy 2022.
We cannot do the work we do saving lives without your wonderful donations, thank you for your continued support this year.
Regards Joan