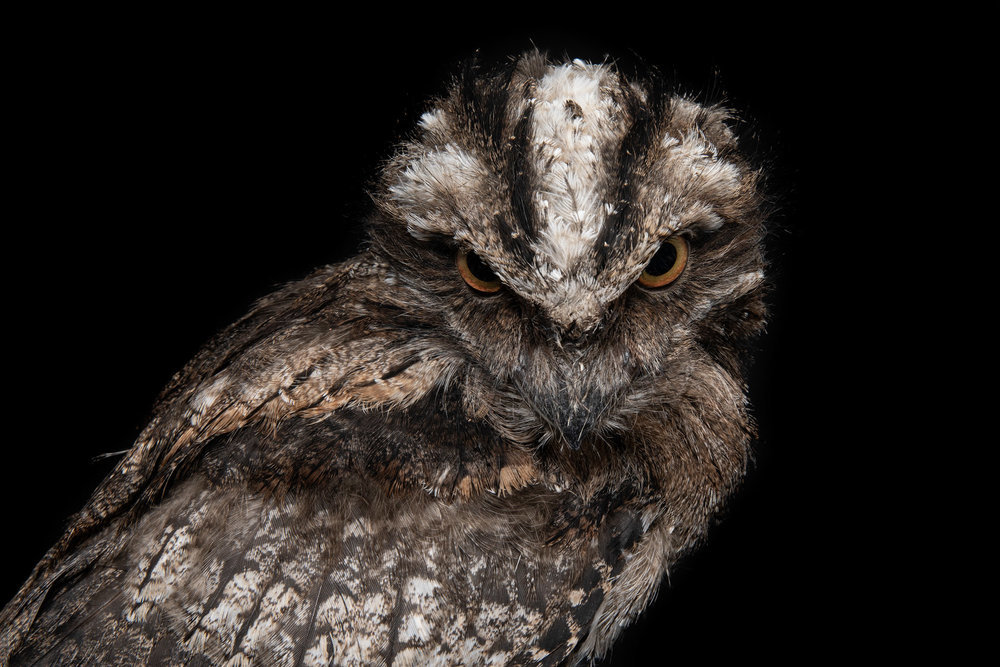 Angiostrongyliasis
A big word with big ramifications for small animals.
Angiostrongyliasis is a disease caused by a parasitic lungworm which belongs to the nematode (roundworm) family. It is believed to have arrived in Australia via an introduced rat species.
The adult worms are found in rats which then excrete the parasite's larvae in their faeces. When snails or slugs come into contact with the infected rat faeces, they become infected. Wildlife such as tawny frogmouths, kookaburras and blue-tongued lizards eat the snails or slugs and – without treatment – they will die from the disease.
It is a difficult disease to diagnose and often we can only look for clinical signs such as ataxia (abnormal gait), muscle wasting and ascending paresis (rapid paralysis moving upwards from the legs). Sometimes it is only possible to confirm the disease post mortem.
In tawny frogmouths the most common presentation of an affected individual is the inability to clench its feet and falling forward onto its head with wings splayed. We also test their 'righting reflex' which involves placing the bird on its back and seeing if it can right itself.
This tawny was rescued by John and Kylie who were walking their dog, Jay. He was 'sniffed out' by Jay as he lay helplessly on the ground.
They rushed him to Mona Vale Veterinary Hospital where Dr Rikki examined him and began treatment straight away. He was then transferred to us and our Sydney Wildlife Rescue veterinary team for ongoing treatment and care. A combination of 3 different medications used over a period of 4 weeks saw this tawny frogmouth go from moribund to mettlesome! After the 3rd phase of the treatment plan (which was administered to ensure that he didn't suffer a relapse) he spent some time in our Sydney Wildlife Rescue Rehabilitation Facility to re-build his muscle strength and ensure that he was 'match-fit' for his return to the wild. Thanks to the wonderful volunteers at the facility for taking care of all his needs.
We provide free treatment to injured and sick wildlife.
We can only do this with your support and donations towards our rehabilitation facility. Thank you for contributing to help our wonderful wildlife.