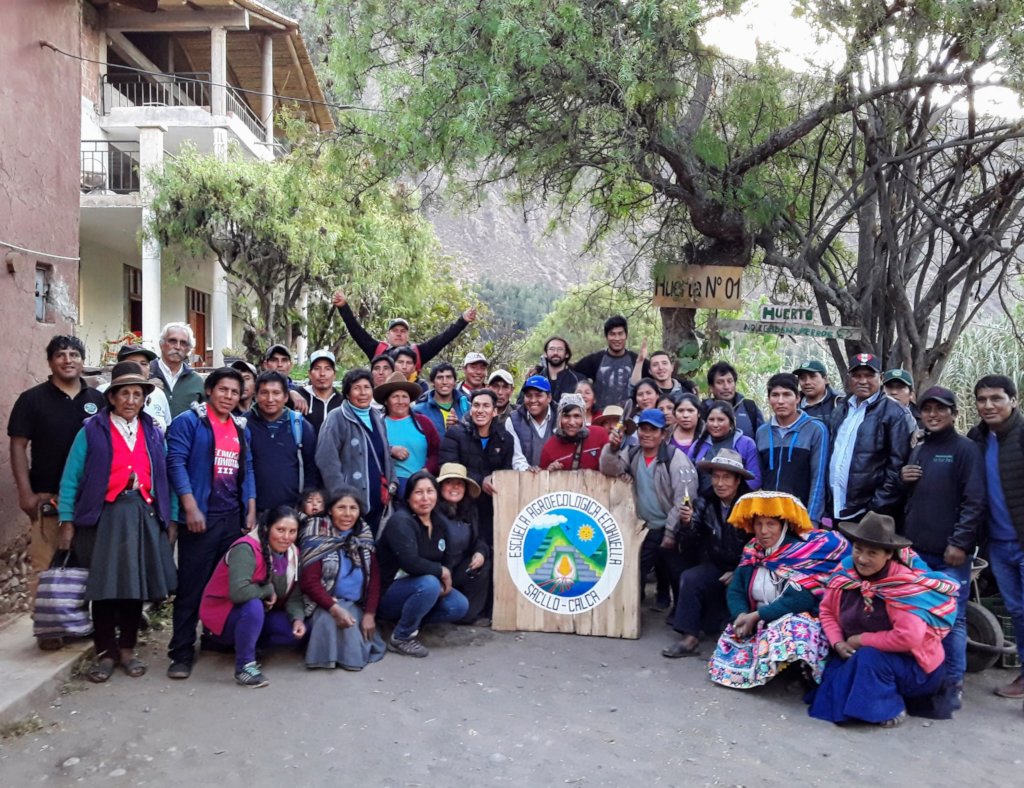 Hello from Peru!
The rainy season is just beginning and the corn is growing tall and lush all over the Sacred Valley. Soon the hills will be fully green, reminding us of the abundance and life all around us in the mountains.
The last few months we've continued to develop the farmer field school, always hosting more and more groups. September and October were especially full of activity for AASD and Ecohuella farm.
We began a nearly completed wall around the farm, installed a well for more reliable water access and, most excititingly, we officially launched the Farmer Field School during a 3 day series of workshops. This included a biointensive workshop hosted by Juan Manuel from Ecopol in Mexico. We invited local producers, family greenhouse owners and also hosted atendees from agriculture organizations working around the Sacred Valley. It was a fun mix of learning, knowledge sharing, and enjoying the beautiful space.
While we've been carrying out workshops and activities during the development of the space over the past year, this marked the official launch as the classroom was finally completed and furnished. We also used the opportunity to showcase the impressive seed saving done on the farm.
In other news, we continue to host workshops at the farm and organize groups to work alongside the Ecohuella farm team. In fact this week we will be hosting nearly 20 gap year students from Education First at the farm!
As always, stay in touch - there's plenty of ways:
Sign up for our newsletter via the sign up on our website
Share our GlobalGiving Project page with friends of family who may be interested!
If you're ever interested in visiting or organizing a group to join us here in Peru, just let us know!

Much love from the AASD family