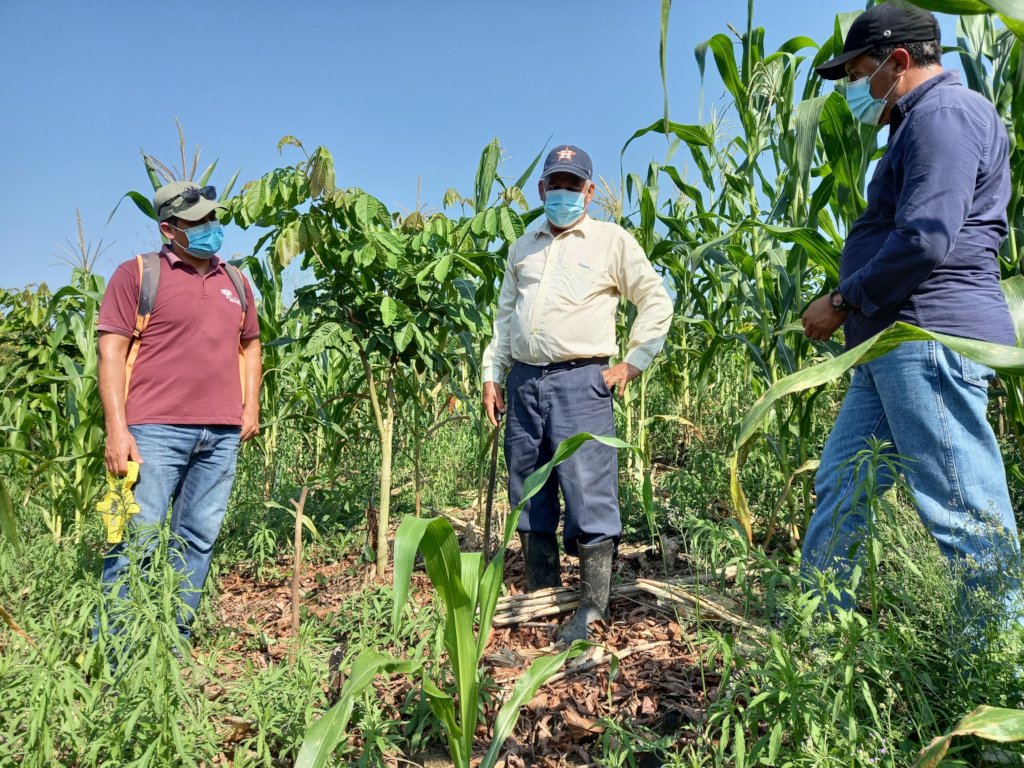 Dear GlobalGiving Supporter,
Today I wanted to share Tereso's experience, one of the farmers we work with in northern Guatemala, in his own words:
My name is Tereso. I am from the community of Santa Maria Tzeja in northern Guatemala. I want to continue telling you about my experience in the implementation of my agroforestry system. In 2019, I planted more than 1,300 guama plants and 250 mahogany seedlings in 2.31 hectares of degraded land. In the beginning, it took a lot of work since the land was previously used as a pasture, but with the will to transform the use of the soil I decided to carry out the work--and I am succeeding.
I am very happy to see how the plants are growing and how they complement each other. The soil is changing color and texture.
This year, together with the EcoLogic field technician, we have carried out the measurement of subplots to monitor the corn harvest and verify yields, whether there is an increase in production or if it is maintained.
I also want to share my happiness, that thanks to the management carried out by the technical staff of EcoLogic, I received my first incentive payment from the Guatemala National Forest Institute (INAB, by its acronym in Spanish). With this incentive, I have managed to reinvest in the agroforestry system and at the same time, it has served to support my family.
Keeping my agroforestry system in good working order entails great responsibility. The established management plan has to be followed and implemented, and this requires a lot of work and commitment. In 2020, I managed to build more than 500 meters of fire breaks around it. I had to eliminate any vegetative material that could be a source of fuel and generate a fire in my system and damage it.
I have also put up signage showing the type of project that was carried out, the area, the year it began, the species that interact in the area. I want to thank EcoLogic for providing support, technical assistance, and above all facilitating the processes for the implementation of this type of project since they are of great benefit to us farmers and are friendly to the environment.
Thank you so very much for being a part of making this work possible!