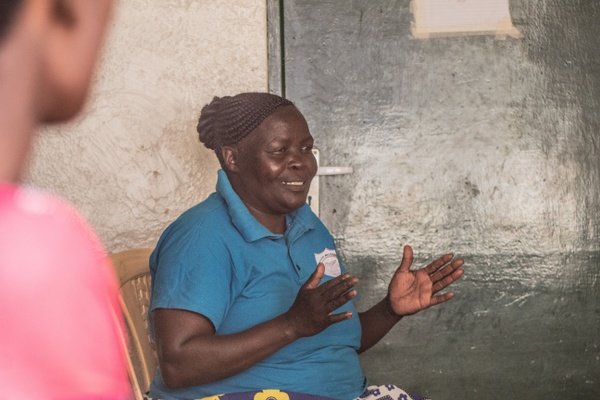 "The impact of Covid-19 hit home when I was given my letter of redudancy in May 2020. As a mother of five children, this felt like a thunder had hit me. My job brought to me fiancial security, though I did not make much, I was able to pay rent, provide food for my children and eventually support them through school. I am widow, so I depend only on one source of income.
I did not know what to tell my children that evening, for one week I left home very early in the morning and came back in the eveninig just like everything was normal. At night, I would ask myself so many questions. What would happen to my 5 children? what would the landlord tell me this month? where will my food come from?. Scchool closing made it more difficult, often I would depend on school to at least provide lunch for the children, but now all the schools are clossed.
When I shared my predicament with a friend, she asked me how much I had saved. I told her that I only had Ksh 2,000 / $ 20. She challenged me to start a small business with the money, but I did not have any business skills, neither did I believe that $ 20 could help me start a business. She refered to Garden of Hope Foundation, luckily they were runnig the economic empowerment program targetting people who had been affected by Covid-19.
Through the training, I was able to start my business of selling soap, fruits and vegatables. I started my businees in June and It has been running for 3 months. The business is able to pay my rent, put food on the table and provide meals. I would like to keep the business even after I get a fulltime job"
Thank you for your generous gift.
Regards
Mama Rose.