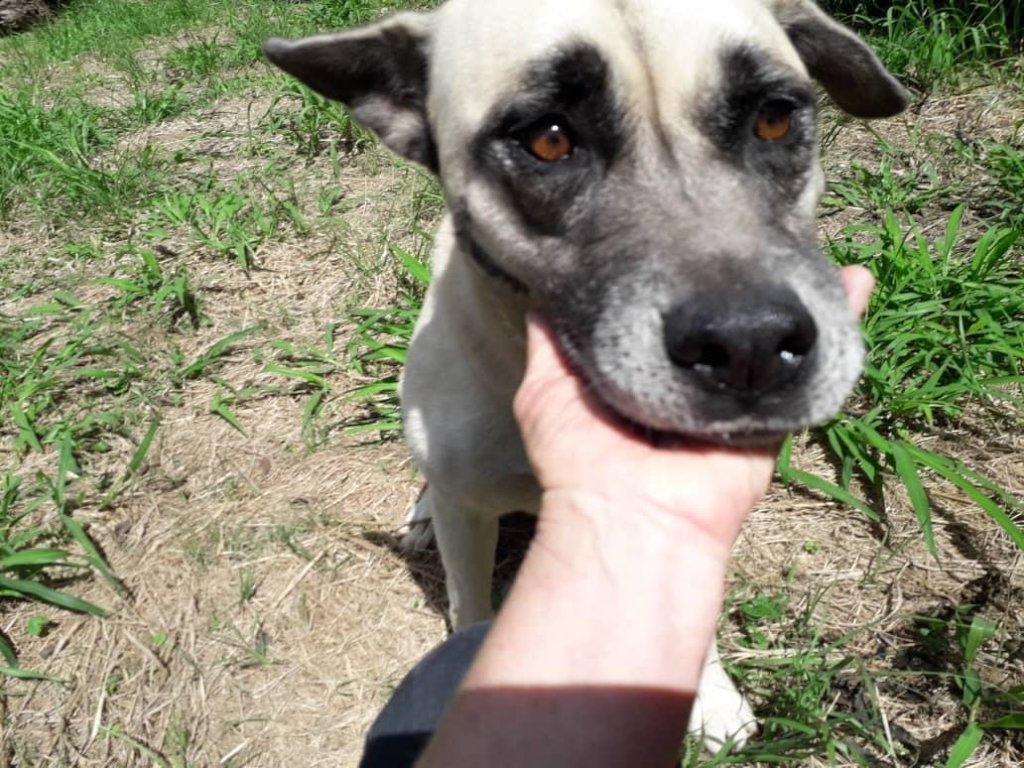 Summertime Sadness (thank you Lana Del Rey) and the Lockdown Blues, March 2021
Mutare SPCA is in the prettiest town in Zimbabwe. You enter from the North, through a gap in the hills called The Christmas Pass. The crest of the road has spectacular views over spiritual Murahwas's Hill and the city in the valley beyond. Summer is fading, and we begin a period of cold nights, hot days, with less rain.
The warmth of Summer, however, was a twin edged sword for homeless or unloved animals. It's a period when breeding escalates and the SPCA picks up the pieces: the pregnant, the puppies and kittens! We cannot hope to home them all, but we try hard. We can't count the number of cats in the cattery, but they are all, bar none, beautiful. The puppies! What fun we have with them. Their first yap, their first sprint around the yard, their first nudge for attention. They give us so much pleasure, and we owe them to work constantly for homes. Meanwhile, having children to come and play with them is such a bonus, and it seems to me that pups understand that children are trustworthy, and they make behavioral breakthroughs that, sometimes, we cannot. Savanna, a young teenager runs energetically with the puppies and I love watching the happiness in their body language. I swear they are laughing! These are rewarding moments. Little Harry, like a pup himself, crawls into the dog bed, and names his new pals: Softy, Sweety, and Spot! These moments are priceless……
We are already well into 2021, and I just wish that there was less widespread starvation of animals. There is an unrelenting surge among the get-rich-quick folk who deal diamonds from the copious fields to the South, and drugs from who knows where. They speed in their unregistered Mercedes Benz, Audis, their countless Honda Fits, so that driving in town is an experience to avoid. One of the "benefits" of this exponential growth in wealth is the need for status symbols, and this is where we come in. Every second youth becomes a dog breeder, and there are no laws locally to prevent this. Beautiful dogs are smuggled in from South Africa, in unimaginable conditions. From then, they are bred to death, (sometimes literally,) or abandoned when their fertility cycles slow. There is no understanding of inherited disabilities like hip displagia. A friend recently came upon a dog lying on the road. At first she assumed it had been hit by a car and was dead. When approached, the starved and broken dog seemed to understand they would help her, and, resigned to whatever fate, she climbed into the car with no argument. At the SPCA, she accepted the kennel, and the food and water offered, staring into the faces of the people helping her. She had pressure sores, a broken ear, (HOW does that happen), long leathery teats, and was very scarred. Was she a "bait" dog? Sadly dog fighting has become popular. We named her Swayzie. She is gaining weight, and faith, and she is a favourite of mine.
We have in our care no less than 6 Boerbuls in shocking condition, so thin they have pressure wounds where their bones have lain on cement too long. They have not known love. But if they do come in to us with puppies, they are adoring mothers. We have found good homes for 2 of them, and a third was not home-able. We always knew Amber would be chosen. Her beautiful eyes are the same reddish brown I have seen in elephants. Being good natured, she soon became the matron of the pack, unfazed by the antics of the spirited, but quick to discipline the aggressive! We are lucky to know her, and are very grateful to the lady who has chosen her. Our biggest hound, Mr Mutley has been adopted too. We are delighted as he had been with us for over a year. Another gentle giant of a brindle Boerbul has been homed too, and I know he will be happy. Tonight we homed two little Jack Russells who had been surrendered due to financial constraints. Another 2 young dogs have gone to a great home, and I will be able to "keep in touch" as we all walk around the Golf Course in the early mornings.
Our little farmyard area has grown, and we now support 3 goats, (believe it or not a baby, a middle sized and a BIG bossy billy goat. We also have 1 little pig, 1 duck and several chickens. The pig spends his days at the fence, confusing the puppies! ("He is our size but speaks a foreign language, they think!")
Lastly, a few words on why this is a lovely country to live in. Our ancient but gigantic pot had finally cracked along its base rim. We had it mended, (yes we still have tinkers here) and it does work after a fashion, that is to say, when hot, the repair job expands and seals the join. So we made an appeal for a second hand pot. A week later, we were given a one! Then 2 smaller pots were donated from Harare. We are now kitted out with pots for the next few decades!
Thank you for taking time to read our report. It has been a tough few months for sure, and maybe lockdown wears one thin. But would I be anywhere else than volunteering for Mutare SPCA? No. There is too much joy in being a part of this great little team, and too much delight in the days when an animal remembers how to trust a human again.
Written with gartitude as aalways from
Jane and Lynne