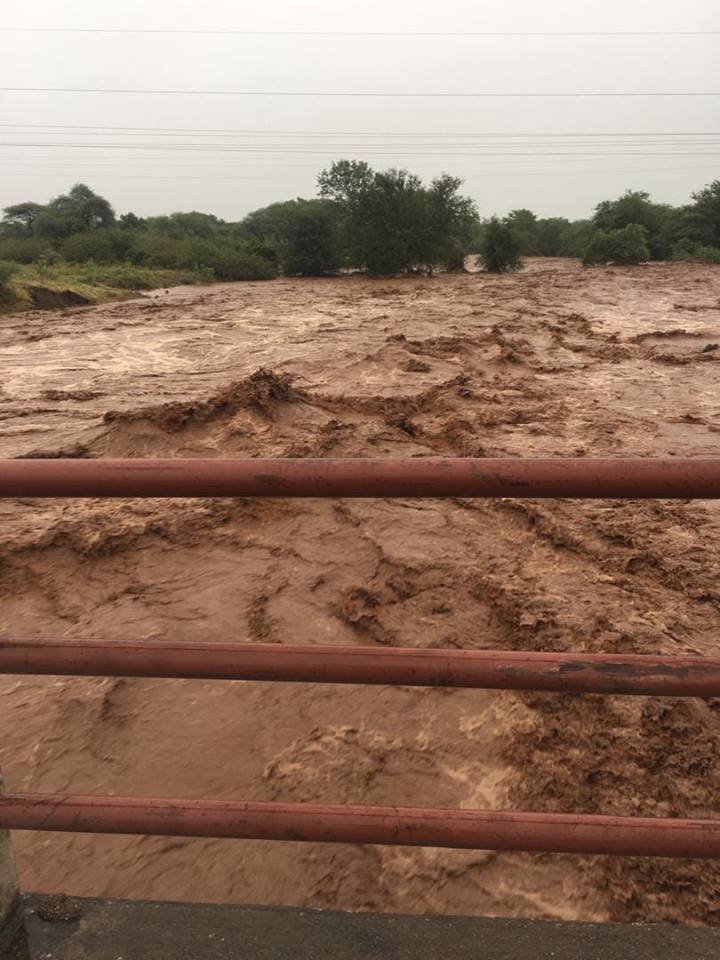 A Time of Tragedy in our Land.
A few weeks ago, Mutare SPCA took an unforgettable roadtrip. Unbelievably, we managed to coax our portly and petulant Petal pig into the back of a double cab pick-up truck, and set off for a small mountain village about 150kms away.
This is no ordinary village. The second most visited place in Zimbabwe, Chimanimani is set in a craggy mountain range, remote and indescribably beautiful. It is filled with hardworking, talented, interesting people, seeking work mostly between the forestry industry, tourism or an alternative lifestyle of simplicity and low impact. Fighting to keep the mountains pristine against gold seekers, is committed small group of environmental warriors. The community is diverse, and productive, and close. For them, to forfeit the crystal mountains that provide perfect water for so many innocent people living downstream, for a few grams of Gold, (that filthy lucre) seems incredible, but that is what has been happening.
Recently, when news of Cyclone Idai approaching from of the benign Indian Ocean began, no individual resident in this mountain region is wealthy enough to set up "just in case" provisions and plans. No-one from top "formal positions" came forward either. And so, a wait and see approach began, as the cyclone was plotted as drifting North. But when its destructive path swung to the South, it was unexpected. We all knew there would be heavy rain and strong winds, but no-one predicted the amount of rain, measurable in metres. The deluge came loudly and violently in the dark of night, setting free large mudslides and rock falls, and so the tragedies began. People were killed, injured, buried in mud or washed away, their faithful animals alongside them, suffering a parallel fate. Willing courageous people set about gathering the survivors into safer places, and yet the rains continued, and did not stop 6 days later. Bridges all around Chimanimani have been washed away into valleys below. Roads have slipped down mountainsides or have become rock beds, impassable graveyards. People, cars and buses have washed off the slopes. Schools have been destroyed, again with many children's and teachers' lives lost. Animals have disappeared, injured or killed.
How will an already poverty hit country ever recover?
Our SPCA has been asking people to set their livestock to range free, so they do not drown, starve or ironically die of thirst, penned up. Its sounds logical to you maybe, but when you just lost absolutely everything you possess, (and cattle are in your DNA as your savings bank,) the last thing you want is to lose them. We are hoping our wily mongrels and cats will be able to fend for themselves until their owners came back. We are ready to send food and necessary supplies for animals as soon as we can, but we wait knowing the people must be rescued first. The few small shops of once quaint Chimanimani have almost run out of food, as has fuel, and no vehicles have been able to enter or leave the village. All rescue operations must be handled by helicopters which have limited weight bearing capacities. Meanwhile, we hope to stock pile dog food, cat food and medicines until the bridges are re-built, even temporarily.
It seems impossible to imagine how normality will ever come back to Chimanimani. But it will. It is a terrible time, in a beautiful place, with wonderful people. SPCA Mutare has no 4 x 4 to get there, along a dangerous and risk filled route, but we are sending help when we can.
Time henceforth will always be described as Before Cyclone Idai, or After Idai. Right now, during the aftermath, we take one step at a time, and help where we can. If you could help us right now, we will head to the mountains, with supplies for the animals of Chimanimani.
Thank you.
POST SCRIPT: By a stroke of fortune, all SPCA Mutare's efforts came to some fruition when we were able to send donated dog and cat food, medicines, scalpels, sutures, syringes and needles, bandages and blankets to Chimanimani on a helicopter. The roads are not open and the chopper is the only way to go. Our SPCAs supplies are not a priority, but somehow everything fell into place. Thank you all concerned.
THE PHOTOGRAPHS are not my own, but I thank the person who took them. I know the places in the pics and they are current.