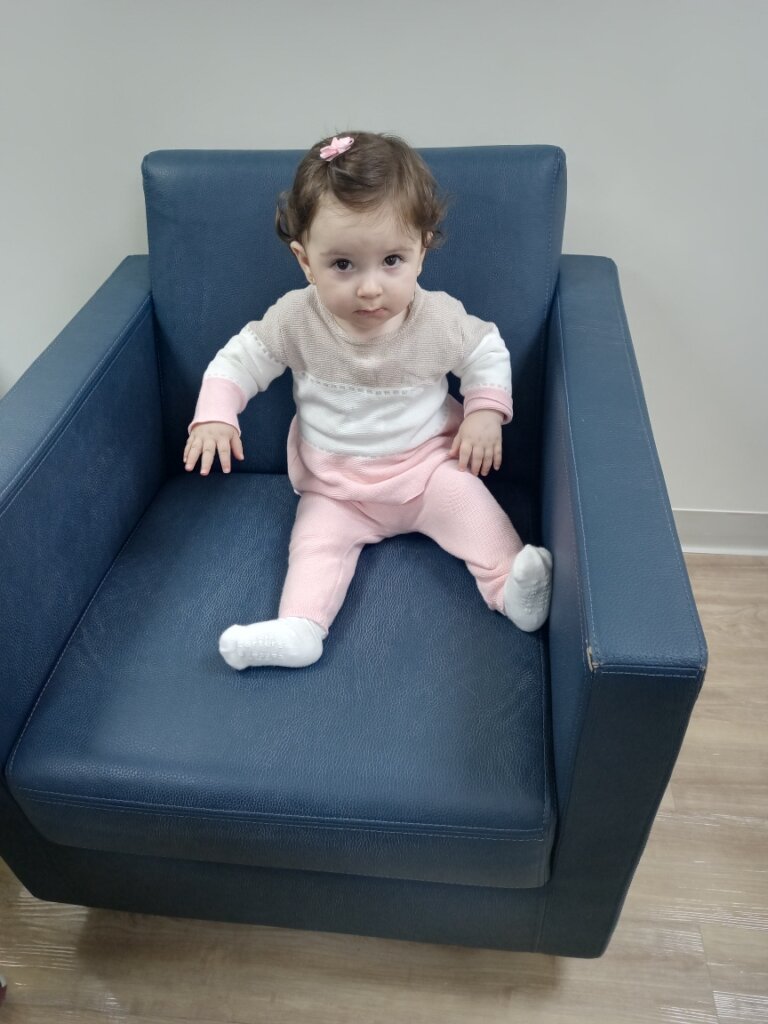 During her pregnancy, Patricia and Guillermo found out that one of their twins had a heart problem and unfortunately where they lived, San Luis Potosí, it was difficult to find the care they needed to repair Paz's heart. The diagnosis was confirmed: Tetralogy of Fallot and Paz would need heart surgery.
After her birth, on October 21, 2020, her parents discovered that the Medical Insurance they had did not cover Paz's illness and they felt totally helpless. They knew that their little girl would need corrective surgery at some point, but at the same time, it was extremely expensive and in search of options, a family friend recommended the Kardias program to them in February 2021, they went to their appointment at the Pediatric Heart Center where she was evaluated and confirmed the diagnosis.
Before his surgery, the family lived in isolation. They feared for their daughter's health in the midst of a pandemic. Paz is fair-skinned, a little pale. She never turned purple but as she grew older, her oxygenation dropped and when she ate she became very exhausted and sweaty. After months of waiting, the surgeon Héctor Diliz broke the news: "Paz, you are about to receive the best gift you can have in your life." Paz was scheduled to have surgery on her birthday.
Paz was hospitalized for eight days after her surgery. Even her mom didn't think it was possible that she would be released so quickly. But just as his recovery was instantaneous, Paz's growth and development were also immediate. Within a week of being home, Paz learned to walk. When eating she no longer sweated or got tired. Today, Paz, her sisters, and her parents are very grateful to the Kardias program. "As a family we are very close. You become much more sensitive, but knowing that Paz came to a community where there are good people, who support you and move you forward, gives you hope in people, in humanity, in your country. Knowing that this program exists in this country, these doctors, changes everything", concludes Patricia, who before saying goodbye, expresses her gratitude and tells us that she will make sure that Paz carries Kardias in her heart for the rest of her life. "There is no way to thank them."
Links: