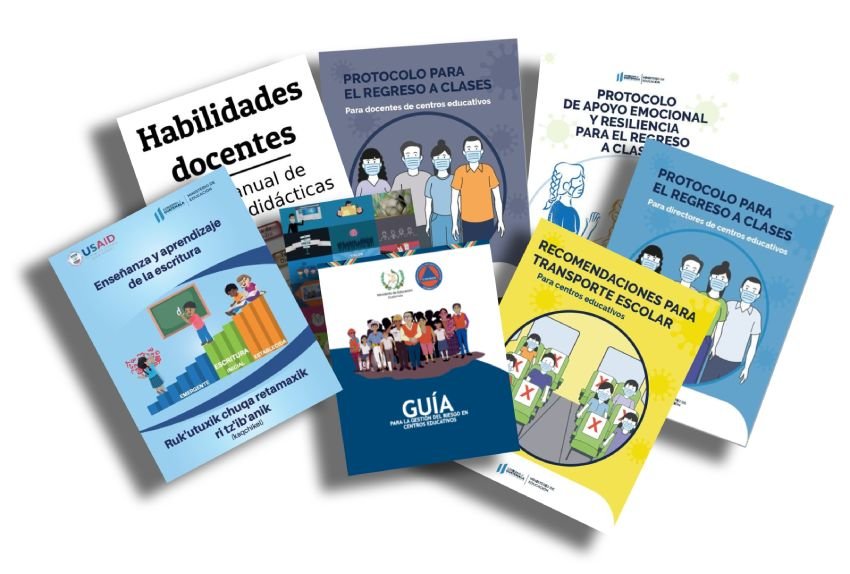 Dear Friend;
Three months have passed since we last sent you a progress report and it has been a busy time! The school year started in January in Guatemala, and teachers have been making intensive use of the curricular content and educational resources we provide on the Online Curriculum: 247,000 users in January, 348,000 in February and 338,000 in March! On average, 59% were from Guatemala, our prime target, but that still leaves a lot of people visiting the website from other countries, mostly in Latin America: Mexico, Ecuador, Colombia and Peru account for a further 20% of all visitors.
Why does this happen? Because teachers are finding useful content on the website. Over the same period we digitized, among other publications, a handbook on school disaster risk management, 5 protocols for a safe return to school (in collaboration with the Ministry of Education), including one specifically for teachers, a collection of videos and teaching guides to foster critical thinking in school (in collaboration with Fundación Gedeón), a handbook with 45 different student-, group-, and team-based learning techniques for use in the classroom, and two Unesco research-based handbooks, one on responsible talk and another on proportional reasoning in mathematics, and a brand new handbook on teaching and learning of writing. That's 10 publications that are immediately useful and relevant for teachers! And we also completed the transcription of 86 individual class guides for lower secondary produced by the Ministry of Education, including revised and updated content.
This isn't as much fun as telling you about putting books in children's hands or going into the rainforest to save wildlife. But we trust you'll agree it is a good use of your money. Children need teachers who can help them learn to read, if they are to benefit from books. They need teachers who challenge their minds and imagination, if they are to make a difference in the World. And there is so much more to be done! So please, share this report with the links below and ask your friends, family and colleagues to join you in supporting OLI today!
Thank you once again.