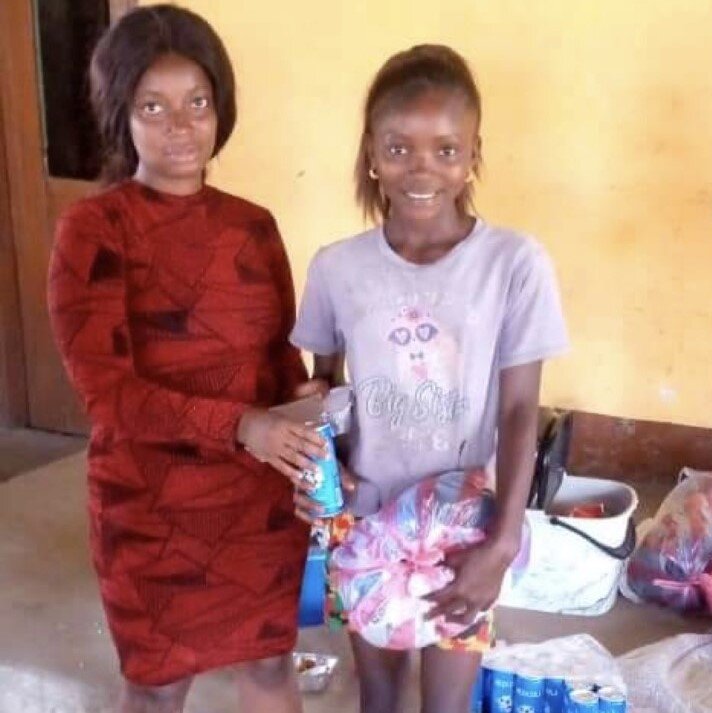 Kusheh usay Makeni, Sierra Leone!

It is a pleasure to write an update on behalf of the Sierra Cares Foundation in Makeni, Sierra Leone. It has been nearly 2 years since Covid hit and some of the strategy and resources have shifted to meet basic needs, but we are slowly moving forward with incremental and crucial projects, including having our kids back at school fulltime!

Since 2020, Sierra Cares Foundation has served to repatriate over 511 women back from the Middle East and has 69 students in our Makeni School. With the Christmas season passed, we were able to provide all the students and some of the women in our program with a Christmas gift, clothing, and food for their families, which was an incredible blessing.

We also rolling out our business micro loan program for eligible women to continue to help them have a sustainable living and reduce their vulnerability to human trafficking and poverty. The first of 3 monthly loans will be disbursed in February, which we will continue to award three a month with a scaled repayment plan (at zero interest) to be collected and distributed onto future applicants, spurring a community program in a pay-it-forward style.

In addition to continuing to cover educational expenses for students, we also are working to get our staff educated and reduce the barriers of poverty though a University Education. We sent funding to help staff with their entrance exams and are waiting for the results mid-March.

Lastly, we purchased land to build the SCF Community Center on, slated for summer 2022. The community center is greatly needed to run our educational and therapeutic programs for the survivors of human trafficking that have been repatriated back to Makeni and surrounding areas. None of this is possible without the support of donors and partnerships with other organizations. We are excited to continue to build a strong program in Makeni that focuses on strengthening vulnerable populations and allowing them to thrive through education, mental and physical health support, and job training.

As always, Sierra Cares Foundation does not take any donor fees to cover costs and all work is done by volunteers, so that donor money can go directly to staff and on the ground services in Sierra Leone.