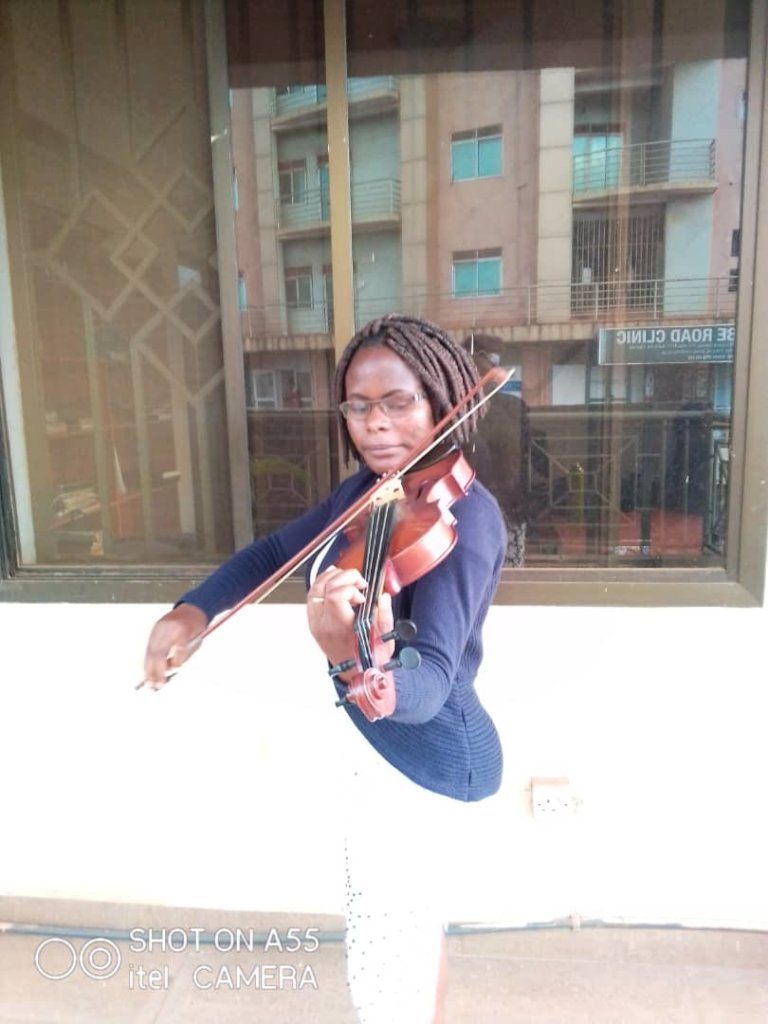 The past few months have been a challenge for our students in coping with life in general and also with their learning. The Lockdown which had meant that people were not able to move, has eased, however, each student has had different experiences. As we move towards opening up, there are a few reflections from those concerned.
All in all, the students are looking forward to the time when we would be able to meet again, which is hopefully soon, but is dependent largely on the government organs.
Babirye noted the challenges she has faced being a musician, for her, not being able to have lessons, personal training and is worried that everything she had learnt before lockdown, she would forget.
Due to the pandemic, the situation has not been easy on her side whereby "I and my family had to struggle hard for a better living. As a music student it has really affected my goals, my plans and expectations in music now are a bit behind and as a person she has not been doing personal practice due to the situation."
"There's a time when I lost faith in Music, I thought we won't study music again. I couldn't get access to online lessons because of some issues of our phones, which locked us out."
She was not alone in this struggle, as most students on this programme had neither smartphones, nor computer, nor reliable enough internet to be able to get this forward.
"During the lessons, I was gaining a lot. Right now, all schools are closed so this was sad for me. I feel like when we reopen, we should add some days of the lessons like two to three days in a week and also we need a flashback in the things we were taught to bring back our memories in music but not to just start from where we stopped."
Phiona also felt the slowdown in acquiring new skills. "I am in lack of new skills due to inability to have lessons, I haven't been able to have my interesting music lessons for a long period and the chance I had to have group practice sessions were put at stake, and physical interaction with fellow musicians was blocked due to social distance and lockdown."
She resorted to keeping her passion going and moving forward, that she would do some personal research on YouTube.
"The time I was able to have my lessons before COVID-19 my expectations were indeed met and gained a lot and was in a gradual journey of achieving a successful professionalism musically"
The hope for all the students would be the eventual reopening with of with Kampala Music School with Sops guidelines so that they can resume enjoying our lessons plus acquiring new skills.
We look forward to also in the future providing a basis for which students such as those included in this report can also have