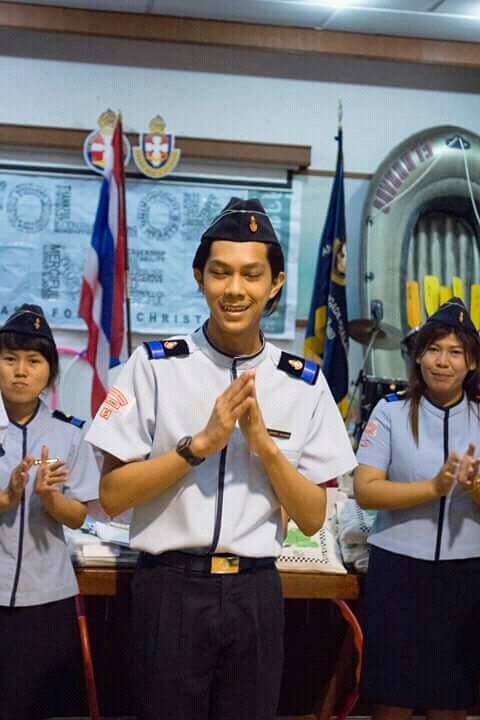 Is it Fluke?
Fluke (nickname) is a fine boy who was brought up by a single mom. When he was 18 years, he decided to volunteer with us to help the younger kids and youths in our program. It was because he had also benefitted from our program while he was growing up.
One evening, while he was riding his newly bought motorcycle home, he met with a serious road accident with a truck, causing him head injury and fractures. It was a season of uncertainty and stress especially for his mom, as he was her only son. He hung between life and death while unconscious and decisions were made for a brain operation to save his life.
Thank God, that after the critical months of hospitalisation, he survived the accident, but it left him with weaknesses on the left side of his body and difficulties in his balance.
His studies was also severely disrupted, and he had to start anew.
The Foundation therefore stepped in to help with an educational scholarship, sought the help of a volunteer physical therapist to give him post-trauma exercises, advice and follow-up.
Today, Fluke says, "Thank you Foundation for Life, for the help throughout my illness until today. I was able to go through this ordeal due to the training I had undergone while in the program, and also and with the encouragement from fellow volunteers ".
So is it fluke that his recovery has been almost complete?
Certainly it was Fluke who made great efforts in his own recovery and that it was NOT fluke that the Foundation was able to help him, because of the generous donations by you, our partners in the building their Character and Leadership ..self-leadership of the individuals, and leadership for the team.
We look forward to all your support and feedback to help us better our assistance to those whom we serve.
Yours sincerely,
Vena