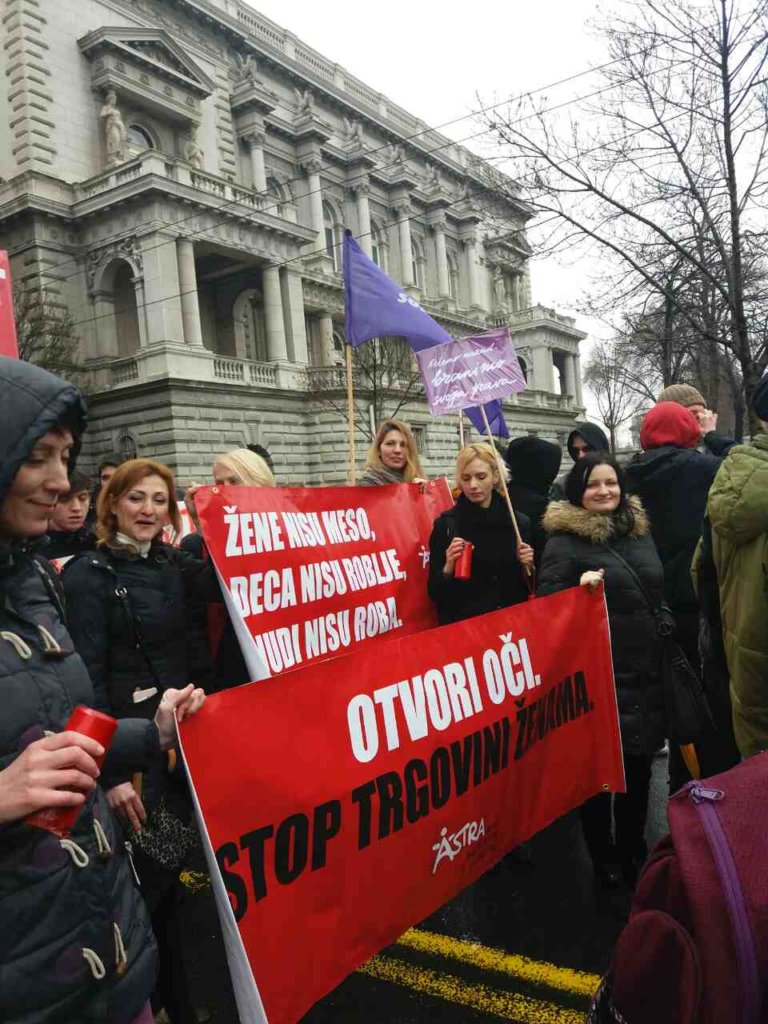 ASTRA's client left our SOS telephone number to her friend who was exploited with her, and who helped her to run away. She told us that her friend needed help because she was living in very bad conditions. Soon after that, her friend contacted us. She is a single mother of three children, which traffickers used in their advance to lure her in the trafficking chain. They played on her hope to be able to provide a better life for her children. But she couldn't predict a hell that was coming.
She and her children were most of the time hungry, because she couldn't find a job for a very long time. After a while she finally found a job in a factory where her mother was already working. But that was not a good decision. She and her mother were in bad relations. Additionally, she experience mobbing on the job place. She tried to put up with it for a while, until she eventually left the job. The day when she quit her job, she sat in a nearby cafe trying to put herself together and to decide what to do next. While she was sitting there, an unknown man came to her and made her a promise of a better life. He offered a well paid job in casino in another country.
She accepted the job offer enthusiastically because she saw it as a way out of her current situation. When she came to destination country, they took her passport and other documents, and instead of job in a casino she received instructions how to behave and what her job really was. It was then when she realized that she got into a trouble. Since that moment, she was constantly trying to figure out how to get away. In the hardest moments she fantasized about seeing her children again, and that was her biggest motivation to run away as soon as possible.
While we were talking, she told us "I still cannot believe how strong I was back then, and how my children gave me strength to survive." She managed to run away and save few more exploited girls.
Her friend told her about ASTRA and she contacted SOS hotline. After her telephone call, ASTRA's consultants went on field action to meet her in person. This lovely young girl was too shy to ask for anything. ASTRA consultants wanted to do something nice for children because they live in poor conditions, so they bought them books for school and notebooks, so that they could be just like other children. Children were very happy and grateful for their gifts, and they were constantly showing their mother what they got. Since our client hasn't finished secondary school and was very interested to continue her education ASTRA made it possible.
She is a strong woman. She continues to struggle and not to give up. The other day when we spoke to her she told us: "Every day is difficult for itself, but freedom and love for my children give me strength to fight. How do you feel knowing that you made a life better for someone, that you brought back a joy to someone's life? You proved me that I am not alone. Thank you for that".
Links: