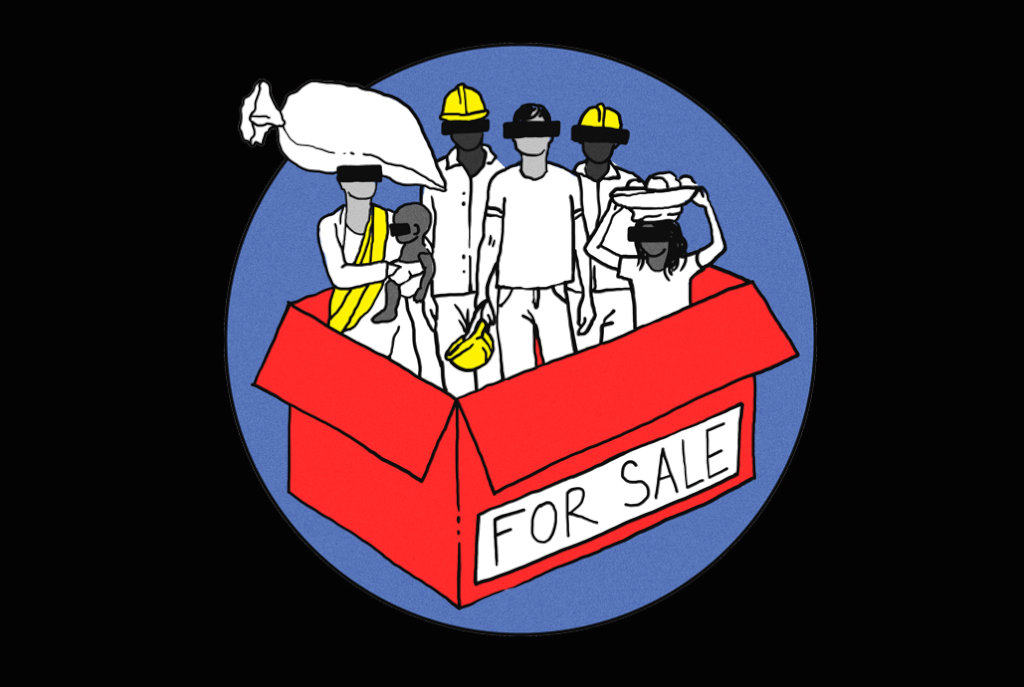 The main difference in this period, comparing to any other period of time since our organization started operating, is the virus that has spread all across the planet changing everyday lives of people everywhere. The COVID-19 virus took the whole planet by surprise. Global crisis emerged, countries imposed new laws and tried to balance between limiting people's movement and trying to maintain a stable economy.
The last year has been challenging for all of us. Due to the Covid-19 virus pandemic and restrictions it caused, in already unequal conditions, many people experienced severe consequences and erosion of their basic rights and needs. Many of our citizens lost their jobs, with no perspective to find it soon.
The COVID-19 virus affected the lives of people, held captive in trafficking chains tremendously. Since the pandemic started to spread quickly, the government ordered for the majority of the resources to be directed to "fight" against the fast growing pandemic. This affected the lives of people in trafficking chains as well as the organizations trying to find them and help them. Traffickers are now able to work "in the shadows" since the majority of the resources are redirected to assist in the fight against the virus. The media space is also occupied with information about the Corona virus, which makes it almost impossible for organizations battling against human trafficking, or any other problem for that matter, to let their voices be heard.
According to statistics, 25,5% of the Serbian population is at the risk of poverty, while almost 1,37 million people live in a state of material deprivation. Almost 65% of Serbia's population perceives themselves as poor. According to the European Quality of Life Survey, 69% of citizens of Serbia say they don't know how they will survive until the end of the month with the income they have. The youth unemployment rate is at 29.7%.
Victims of trafficking in Serbia are mostly recruited through job offers made by people they know or by employment agencies. The presence of the Covid-19 pandemic has made human trafficking less visible, due to the fact that the activity of human traffickers takes place on the Internet and social networks. Victims are most often recruited through false job advertisement (for example on Facebook, Instagram, or even some false sites offering high payed jobs).
Since Serbian citizens are receiving the vaccine, individuals seem to have calmed down completely, and for that reason, on daily basis, we receive calls from our citizen who want to go abroad for work, because they cannot find a job here and/or the job is better paid abroad. They find jobs through Facebook, Instagram and on the Internet on individual sites.
A couple of days ago, we receive a call from a citizen who quit his job in Serbia so he can go aboard and work for a bigger salary. They told him he will get work contract there, and accommodation with food. He needed to pay them 50 euros for transportation. When he arrived, nothing was agreed. They told him that he would work illegally and that he would not get an employment contract. He changed two accommodations in one week. When he decided to return to Serbia on his own, he didn't got the salary for that one week.
We receive calls from citizens every day for similar or same job offers. We provide them with preventive information, check the contracts they receive (if they get one), send letters to the Ministries, and contact the Embassies to get information on whether it is possible to enter a certain country at all, and we are doing our best every day to help our citizen.