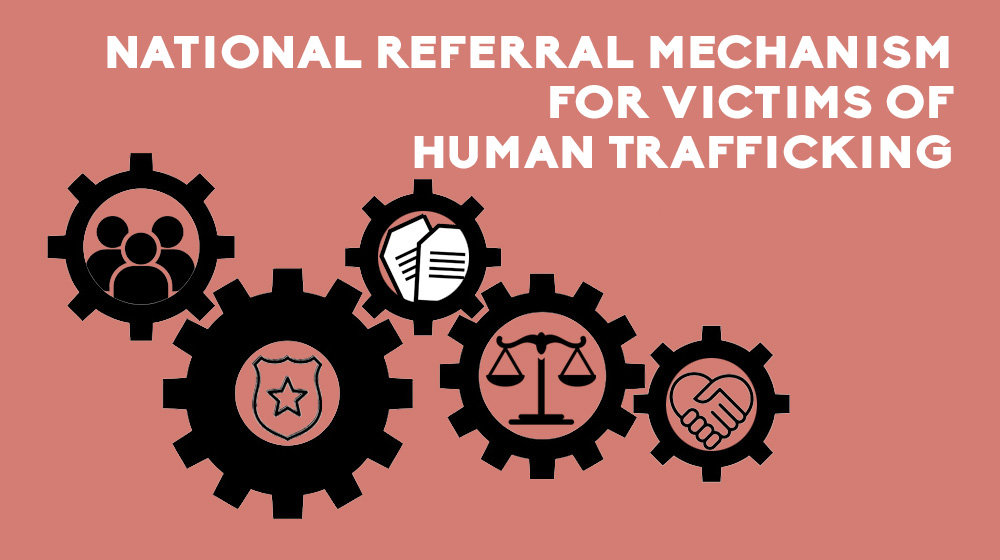 This year it will be twenty years of the adoption of Palermo Protocol and twenty years of ASTRA's presence in the anti-trafficking field. Over the past two decades, ASTRA has supported over 540 victims of trafficking and received over 45,000 calls via the SOS hotline for supporting victims of trafficking.
The National Referral Mechanism for protection of victims of trafficking in human beings did not originate in Serbia, but Serbia is one of the first countries to embrace the idea of this mechanism. We felt it was important to consider how this mechanism works in practice today and how it can be improved for the benefit of the trafficked persons. For this reason, ASTRA released a new publication "Assessment of the national referral mechanism for victims of trafficking in the Republic of Serbia", available in English language: https://drive.google.com/file/d/1AUc5FOsGsObuEcOJjHl2ZUT1M5RKIonM/view .
Since the beginning of this year, ASTRA SOS hotline recorded an increased number of calls and in the previous period, from July until today, this trend is still present. For clients who call the ASTRA SOS Hotline, it is both a source of information and support for various challenges that have intensified and expanded due to the situation caused by the Covid-19 pandemics. However, even in this difficult time, there is a space for solidarity and good deeds. Clients with whom we have been in contact before, who have recovered from the trauma and experience of human trafficking, from different sides and from different meridians, called asking about the situation, sympathizing, looking for a way to help, in concrete means, sending things and necessities for children of ASTRA's other clients. They, empowered and in full control over their lives, recognize it is a difficult moment for those who are now even more marginalized and unable to find a foothold in today's world, for those that need additional encouragement and strength to keep standing straight and not to give up.
Very poor health conditions of victims, identified this year, required professional medical assistance and treatment. Men, victims of labor exploitation, due to isolation experienced, lack of documents and fear, have not been examined for years. The conditions they lived in (poor nutrition, housing conditions beneath any human dignity) combined with hard physical work and psychological conditions (threats, beating) contributed to severe health issues they are struggling with, physical but also those connected to mental health (PTSD, depression, anxiety and others). ASTRA Victim Support Unit helped them while being in contact with institutions in order to receive all necessary medical support. For one client, there was a need to organize a very complicated surgery, which, after an exhaustive analysis, review and preparation, was successfully performed.
Migrants from India, victims of labor exploitation to whom we provided assistance during this summer, recently informed us about activities of new Serbian agencies which recruits Indian workers for engagement in construction sites in Serbia and for other occupation. Feedback we receive from them, now that they are safe in their country, show us that the trust that is built in contact with them is really a great value and strong base for proactive approaches and preventive measures. On the other hand, community-driven groups and strong workers' initiatives that share information and resources building social cohesion and healthy, protective core, even in such challenging time like this is.