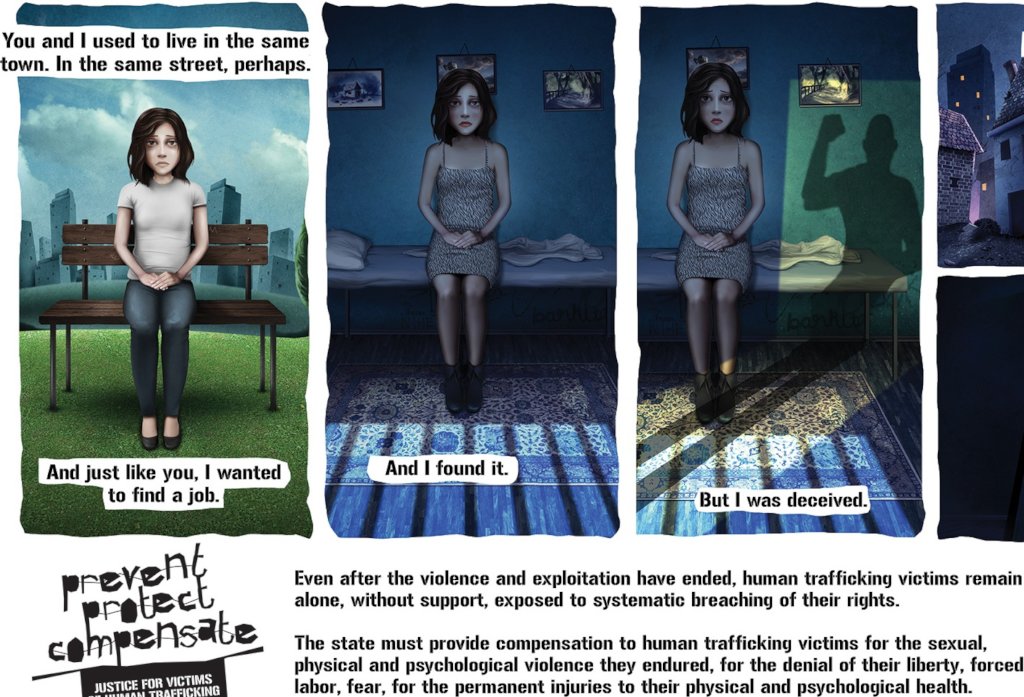 The problems for victims of human trafficking don't end when they manage to leave the trafficking chain, nor when they reestablish their physical and mental well being. In ASTRA, we know that some of the great challenges for our clients may come even later- during the exhausting court process.
A young woman came to us last spring, she was a victim of sexual exploitation and terrible abuse for a long period of time. Finally, she succeeded to run away from her abuser, and after being reunited with her family, she came to us for help. She was scared and vulnerable, but with support and psychotherapy, she felt better. This woman was determined, now that she knew that the person who caused her so much pain was behind the bars, to once again take control of her life and leave the past behind.
This winter, a friend of hers informed her that the trafficker was seen in the town. Shocked and confused, she went to the police who told her that the court decided to make the plea agreement with him- he was convicted for facilitation of prostitution, and finally, they let him go until the verdict was effective.
Even though she went through such a remarkable process of empowerment, our client took this news very emotionally. She felt betrayed. No institution reached out to her before making such a decision, nobody let her know that her abuser was released. To make everything worse, this verdict made her feel that, in eyes of the others, she was now labelled as a prostitute, not as a survivor of the human trafficking. During this difficult time, ASTRA was again the main source of support. She needed to be reminded of her strengths, but also someone to acknowledge the fear she felt. There was a threat that he might try to make a contact or blackmail her, but we made sure she knew that she can always call us, or police. In the next couple of weeks, ASTRA was in regular contact with her. She felt encouraged to continue with her everyday life. This young woman was still deeply disappointed with the outcome of the court trial, but we helped her not to let this incident provoke the traumatic memories.
This case serves as a great reminder that even when violence is gone from their lives, people often suffer when they witness their abusers going unpunished, and the institutions, which are there to protect them, or at least provide them the information they have the right to know, fail to do their duty. Having this in mind, we must make sure to be ready to provide assistance and support to whenever there's need for it and to remind the institutions that they should never forget to work in the interest of victims.