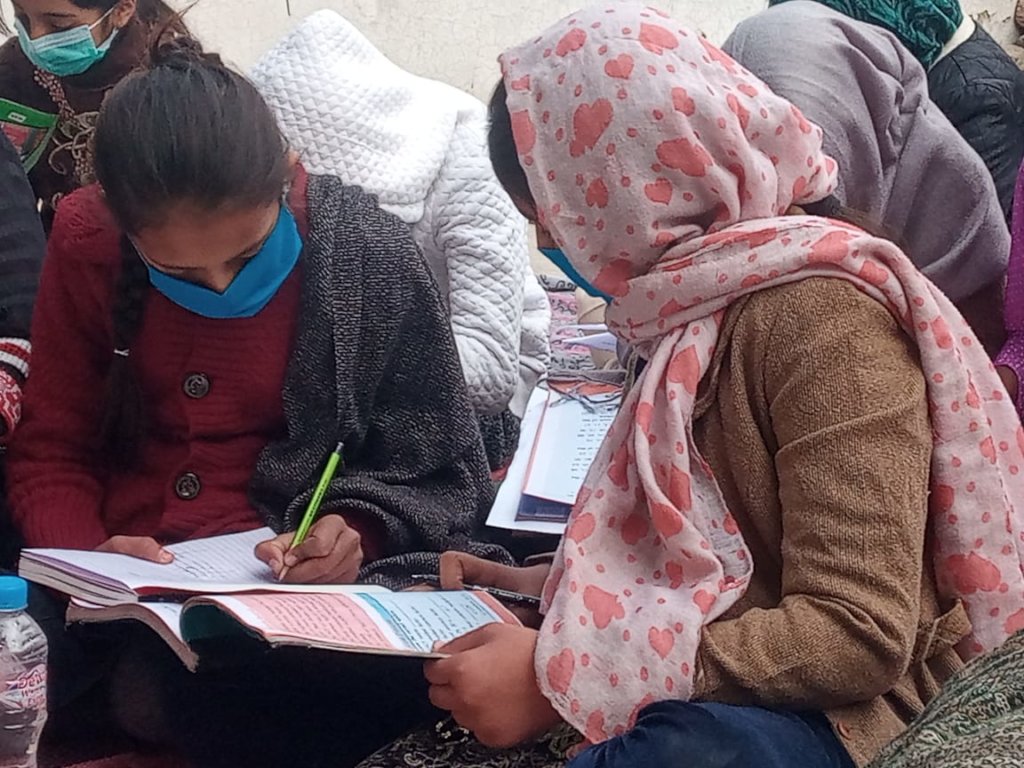 A blessed Ramazan to all our donors who are observing the holy month! We want to thank you all for your continued support and enabling our team and Fellows to adapt and innovate in exceptionally challenging circumstances, to work with school and community actors to keep our 3,700+ students safe, learning and hopeful about their future prospects. As an organization, we have learned more about mobilizing and developing collective leadership for educational equity this year than any other before it, and are now working to build those learnings into our regular programming.
Our recruitment campaign is live
We launched our 2021 Recruitment Campaign in January to bring in exceptional leaders to join our movement for educational equity. This year's campaign highlights the gaps that exists between what our children deserve and what they get. We are looking for leaders to join us towards bridging those gaps. This campaign has been uniquely challenging for universities calendars constantly kept changing with frequent and unpredictable closures of universities campuses limiting our in-person interactions with graduating students. This meant that our recruitment activities and planning had to be a nimble process so we could quickly and repeatedly adjust our approach in response to the changing environment. In these circumstances, our 28 'Campus Ambassadors' were crucial to this year's campaign who were trained and placed across Pakistan to identify and cultivate High Potential Candidates (HPCs). Although we were able to participate in a few recruitment drives and career fairs when campuses were briefly opened, our most significant info sessions and HPC conversations were held on virtual platforms. Despite all difficulties, we were able to attend 5 Career Fairs on various campuses, conducted 6 info sessions, cultivated 23 HPCs and were able to generate 650 applications in the first cycle of the campaign which ended on Feb 14th with the second cycle still ongoing. We urge you to share the Fellowship opportunity with young leaders in your circles and encourage them to apply before the deadline on May 16th, 2021. This could be a life changing experience for them!
Impact from Distance Learning Initiatives
After school reopened briefly in September 2020, we were able to collect data on the impact of our Distance Learning initiatives during the first round of school closures (March to September 2020). Based on assessments for to test learning outcomes of each grade, we found that students who engaged in our distance learning initiatives had fewer learning losses compared to students who could not be reached for various reasons such as inadequate access to technology, moving back to their hometowns, unresponsive to phone calls etc. We found that an average Teach For Pakistan student in Grade 4 who engaged with the distance learning was able to score 8.6 percentage points more in the test compared to the student who could not participate in the distance learning. Similarly, an average Teach For Pakistan student in Grade 5 was able to score 6.3 percentage points more in the test. These results were really encouraging for the team because it gave us confidence that our strategies were effective and we were able to achieve great results with our students. For context, 9 percentage point growth is worth around 2 months' growth acquired in a regular Teach For Pakistan 4th grade classroom.
Dania & Ayesha's Community Learning Center
Fellow Ayesha and Dania have been teaching in Tarnol community for almost two years. They had big goals and aspirations for their students in the second year of the Fellowship which were disrupted due to multiple rounds of school closures. Initially, they designed various distance learning strategies to reach their students including designing, printing and distribution of Learning Packs, creating a vibrant classroom culture on WhatsApp, and engaging parents in ensuring students are actively involved in the activities. However, they realized the limitations of virtual learning and the challenges of access for some of their students. Understanding that in-person interactions with their students is most effective for their students' growth, Ayesha and Dania consulted parents to discuss the issues they were facing in reaching all their students. One of the mothers who had seen their efforts with the students, offered to work with the Fellows to create alternative leaning spaces within the community. She suggested using an empty upstairs space in her house to invite students for regular classrooms. After visiting and evaluating the space, they decided to organize the space such that it would remain a safe and conducive learning environment for students. Fellows sanitized the space, ensured proper air circulation, developed safety protocols for students, set-up a media room, transferred their classroom library books, and updated the classroom management plan to transform an abandoned first floor of a building into a vibrant learning center. Students who have no access to technology come to take their classes in the learning center, work in groups, revise their lessons and help each other with assignments. Fellows have recently started to experiment with conducting online Zoom classes for students with access a laptop or a phone. Inspired by their vision and dedication for their students, volunteers from the community have also joined Ayesha and Dania to help them with remedial classes helping students revise the sessions and practice exercises assigned by their teachers. It would perhaps not be wrong to argue that this might the be the most robust and relevant support that students studying in public schools might be receiving at the moment, which has all been possible by engaging and investing the community members.
We feel extremely proud about what we have collectively achieved in the past academic year, but there is more work to be done. We are planning to scale the program across the country so that all children in Pakistan can have an education that makes them loving, thinking, and engaged citizens.
Team Teach For Pakistan.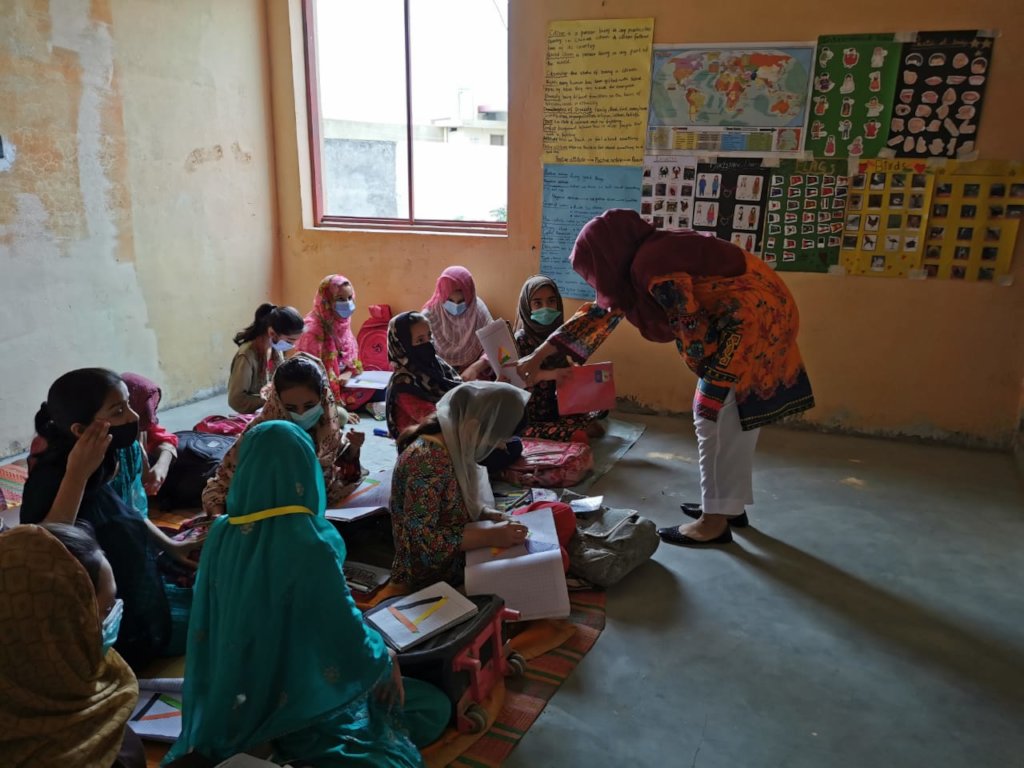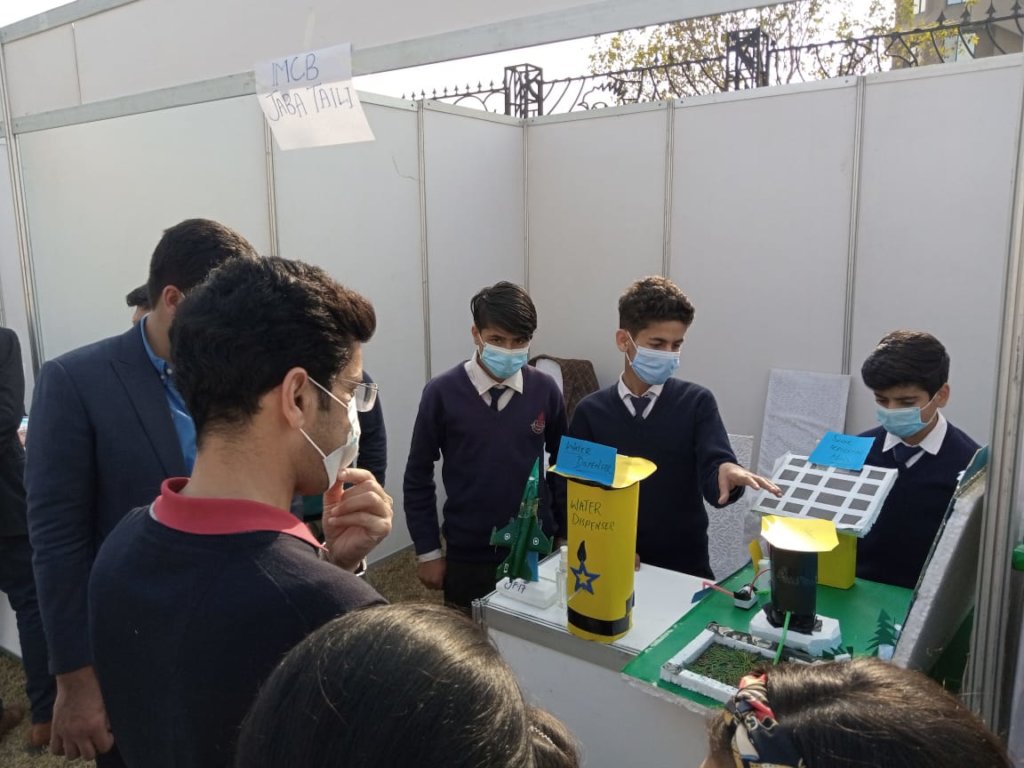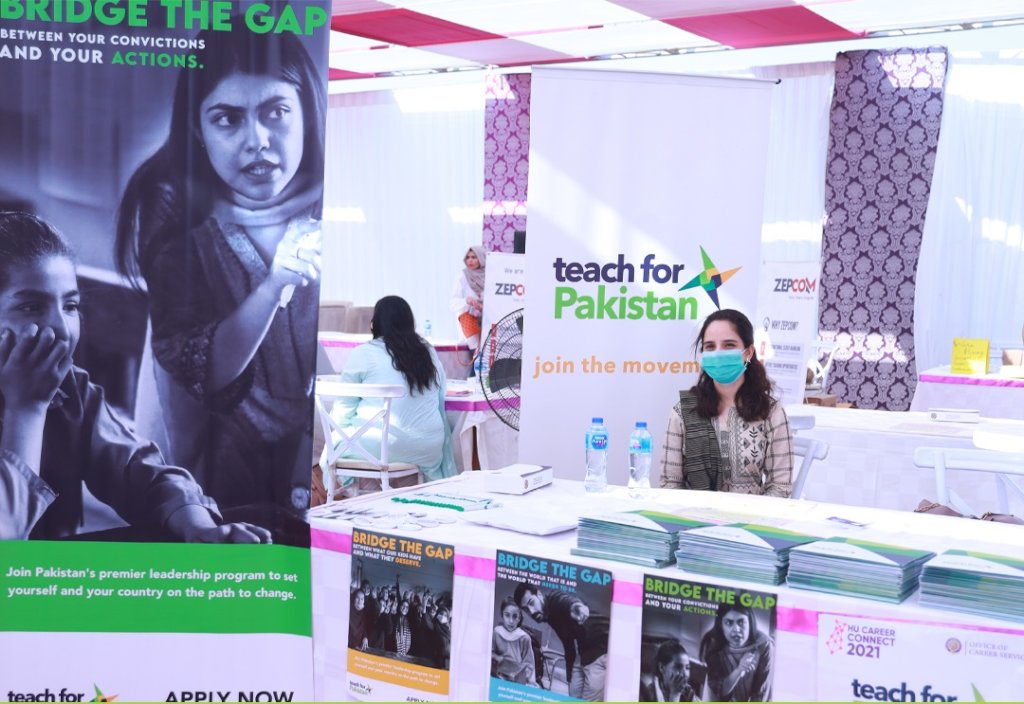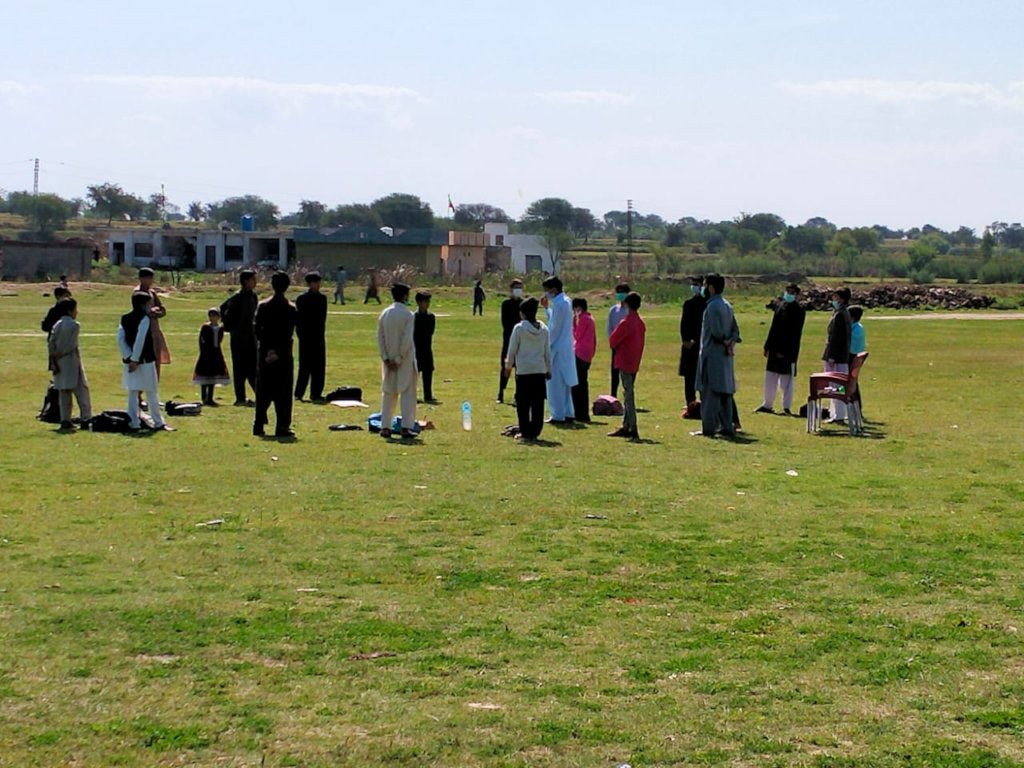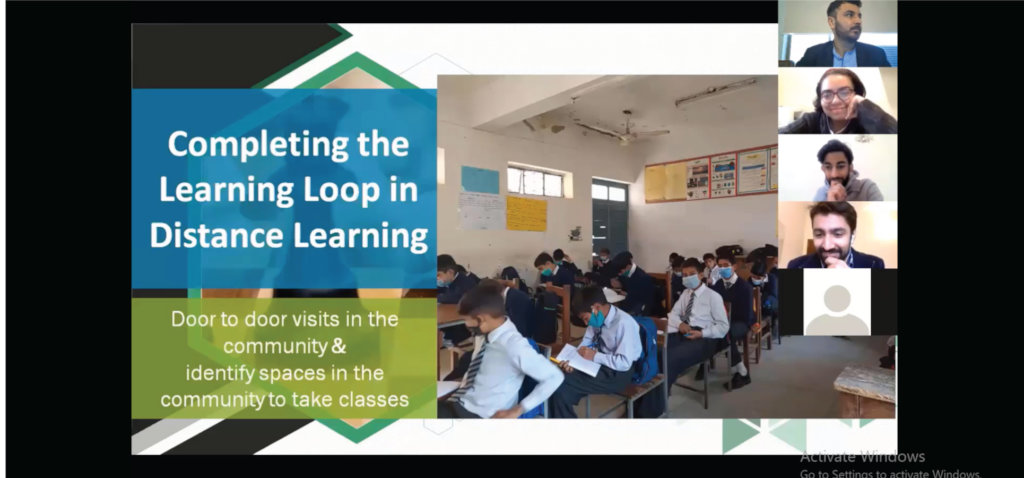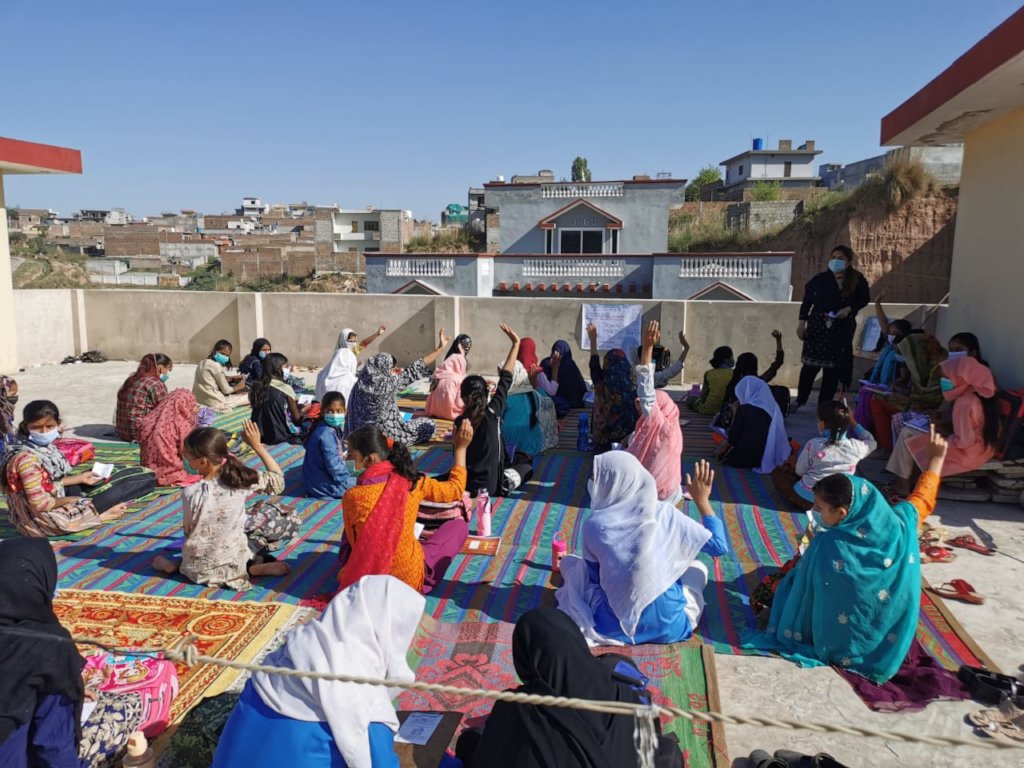 Links: