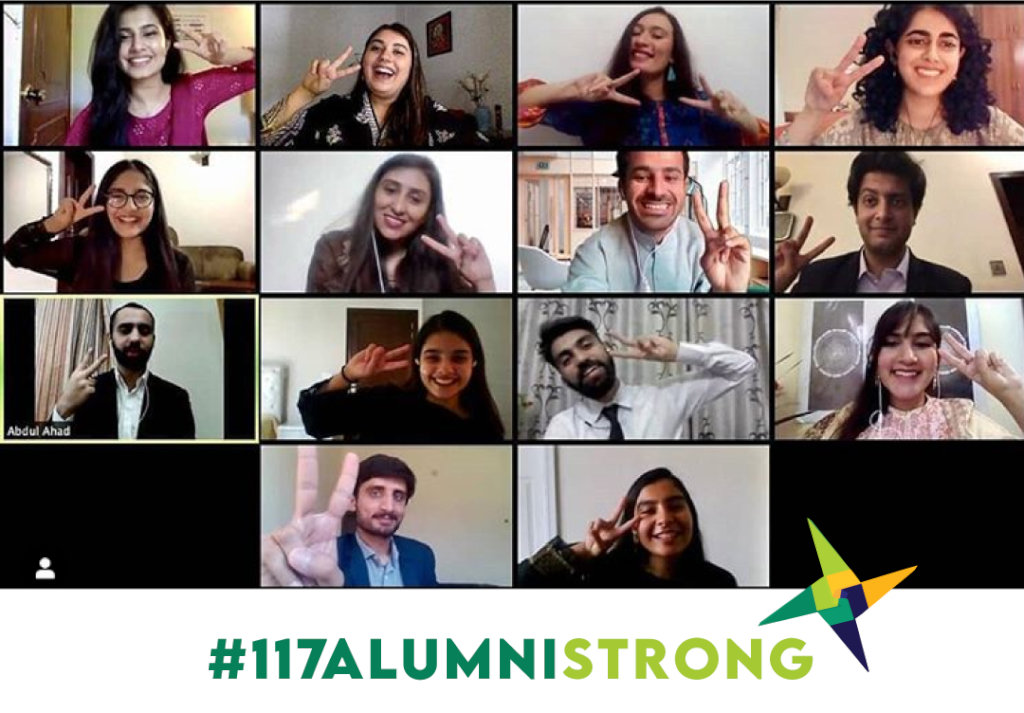 Since our last communication, we are proud to share that our first cohort from Islamabad has completed their two-year Fellowship, and have joined our Alumni movement that is now 117 Leaders Strong! The transition of these 15 incredible individuals into Alumnihood has come at the right time when we navigating a tumultuous period in history. The need for more effective leadership at every level in our education systems has never been more stark and our Alumni are prepared to step into this vacuum; equipped with the mindsets, understandings, values and relationships they will need to understand and solve complex problems.
Our community came together in an unforgettable virtual week-long Alumni Induction to pay our Fellows, their students and their coaches a fitting tribute, culminating in a moving ceremony featuring our Board, government partners, and representatives from our Alumni, student and parent communities. (Link to highlights from the ceremony are given below).
Preparing for school reopening
With planning for school reopening underway, the potential medium and long-term implications of the crisis on student learning is concerning for us. Preempting the additional challenges that students would face in the schools after reopening, we had to strategically think about how the year 2020-21 would look like for students, teachers and the school system and what we must do to effectively prepare for it. Grounding our understanding in research and evidence from across the globe, we designed and conducted a comprehensive 'School Reopening' Training for our Fellows in July, 2020. This 10-day training for our 2019 Fellows focused on responding to three critical students' needs for 2020-21:
Ensuring schools are safe for students' return
Ensuring students are supported socially and emotionally upon return and throughout the year;
Ensuring students' learning losses are recovered.
The post-training feedback poll revealed that 98% of participants found the training relevant to their work. Fellows are now working on their academic plans, assessments and classroom management plans for the year ahead, as well as coordinating with their school principals to develop customized school re-opening plans.
The year ahead
We are preparing to bring in 50 new Fellows to stabilize the Federal Education System in a difficult post-Covid year. Our Leadership & Training team has been working for three months to redesign the Training Institute for the 2020 cohort being on-boarded in these extraordinary times. Planned to run mid-September to end of October 2020, the training is part virtual and part in-person and will nurture the leadership competencies of Fellows that are most critical for their success as Fellows and Alumni.
We appreciate your support in getting us here and hope you would continue to strengthen our resolve in ensuring quality education for all children in Pakistan.
May we emerge from this crisis to build back better!
Team Teach For Pakistan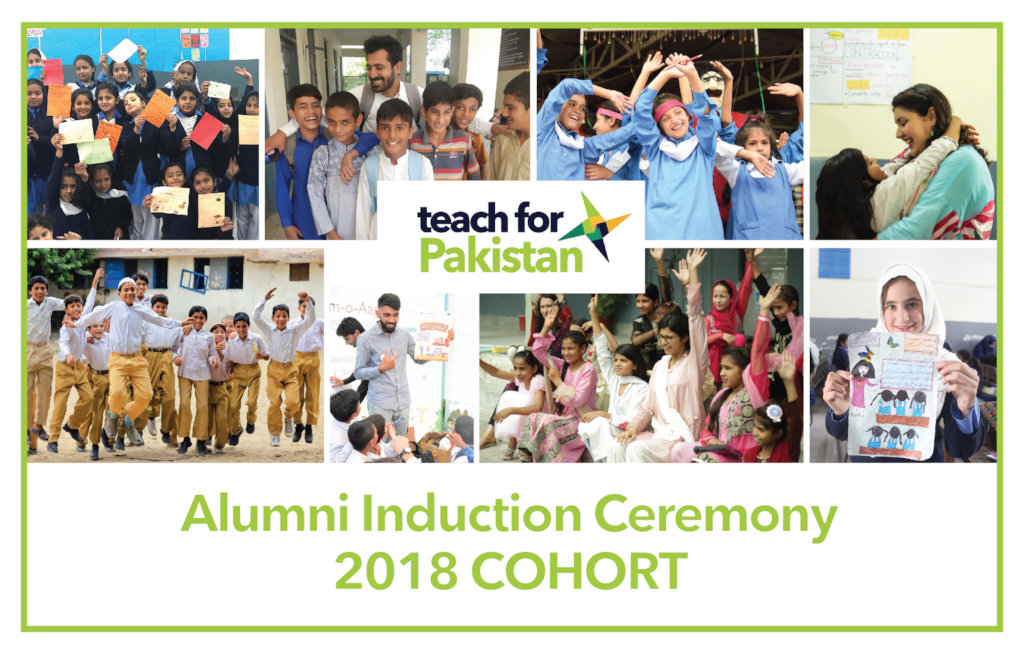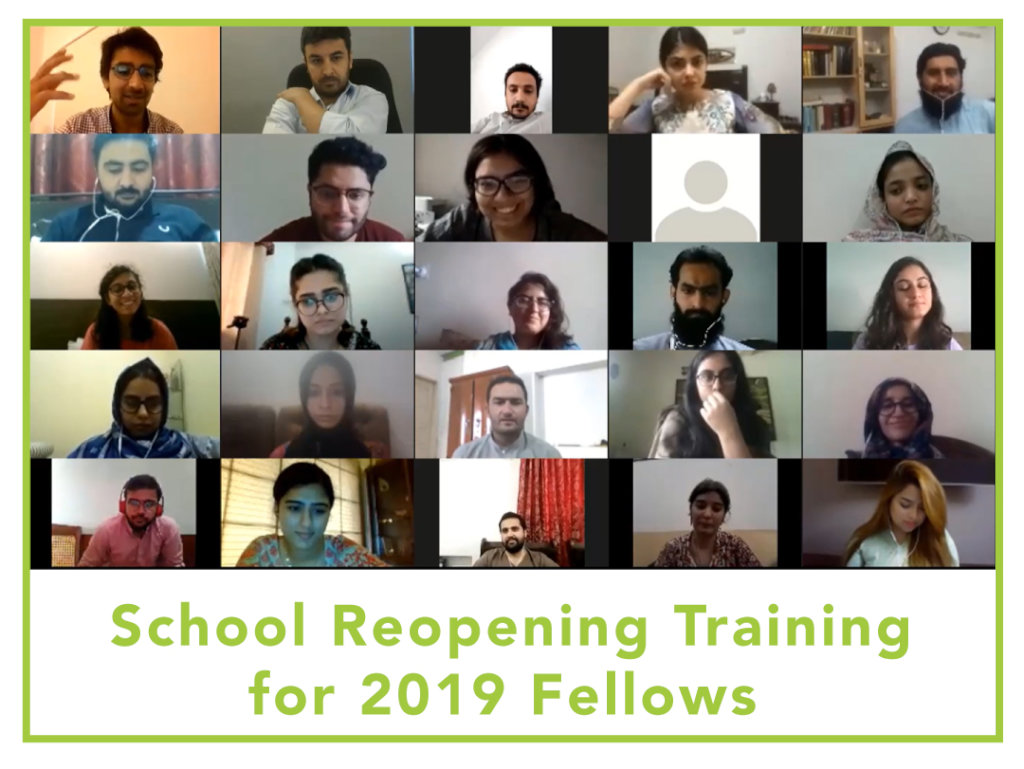 Links: