Chimpanzee Sanctuary and Wildlife Conservation Trust is grateful for the continuous support from donors through the GlobalGiving platform. From the support received we have been able to do the following;
1.0 Chimpanzee feeding
Chimpanzee food is one of the major expenses incurred by the Trust. The chimpanzee diet consists of fresh fruits, vegetables, eggs, milk, various cereals and enrichments like honey, peanuts and other supplements. This food has to be delivered to the Island every 10 days, for the fresh foods and once every month for the dry rations. The chimpanzees follow a specific diet that is designed to ensure that they each receive adequate nutrition to ensure proper development of the chimpanzees, maintenance and health. Chimpanzee food and the staff are transported by boat to the Island. This has only been possible through the support of generous donors.
2.0 Enrichment
Enrichment for captive chimpanzees is very important in their well-being since in the wild they spend much of their day foraging. To make this possible for those at Ngamba Island, these chimps are given enrichments like honey which is put in the feeders, hay to mimic the wild making of nests which are made every day and Afromomum plants. Chimpanzees at Ngamba Island enjoy all these forms of enrichment.
3.0 Veterinary care
Routine chimpanzee monitoring is done by both the veterinarian and caregivers for injuries and any signs of illness. In this 4th quarter, 3 chimpanzees sustained minor injuries partly attributed to Cocoa and Medina (some of the females) who were on swelling. However, Asega (one of the adult males) sustained a deep wound on the right upper arm that was stitched and treated by the resident veterinarian.
As a way of disease monitoring, faecal samples were collected from the chimpanzees and examined to determine the worm burden in the chimp community. Based on the results, all the chimpanzees were dewormed with albendazole. Also, chimpanzees above 30 years were given multivitamins monthly to boost their body immunity.
4.0 Protection of staff from COVID-19.
The COVID-19 pandemic has caused radical changes in the operational protocols of the sanctuary, to minimize the risk of infection for the chimpanzees in our care. As such, strict measures, like regularly sanitizing, upgrading and wearing of specific Personal Protective Equipment (PPEs) have been instituted following the set Covid-19 sops. All the staff are required to sanitize regularly while at the sanctuary and at home in addition to putting on personal protective equipment (PPE) like gloves, coverall, facemasks and gumboots.
Furthermore, staff are tested monthly against the Covid-19 virus using the rapid antigen testing kits and in case any is found positive, they are isolated and treated.
Call for more support
Management of Chimpanzee Trust that manages Ngamba Island Chimpanzee Sanctuary is grateful to the donors for the generous support towards the operations of the Trust throughout 2021. The Trust continues to need your support and partnership to ensure that it continues to carry out the different conservation activities both at Ngamba Island and in the field operations. For a successful 2022, we have a funding need of $839,000 which we believe can be covered through your generous support.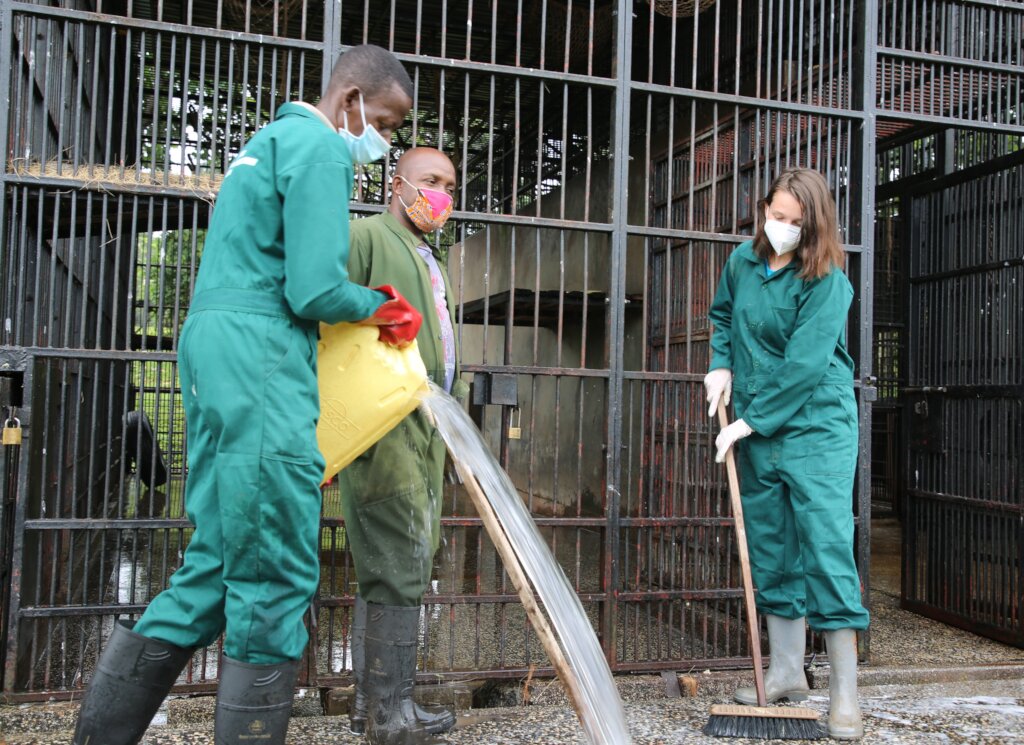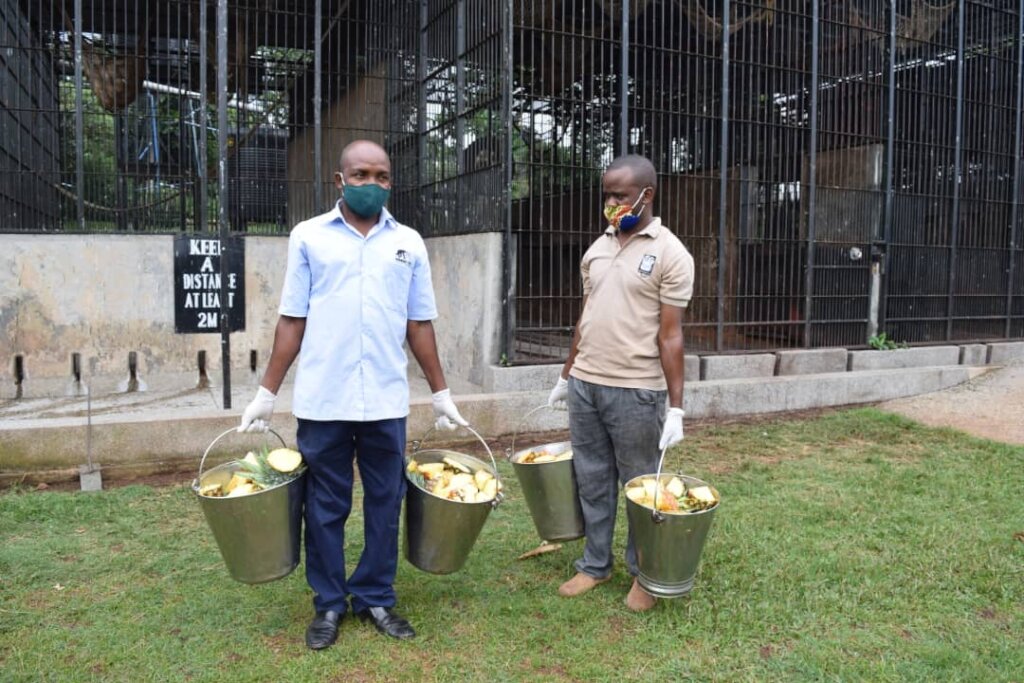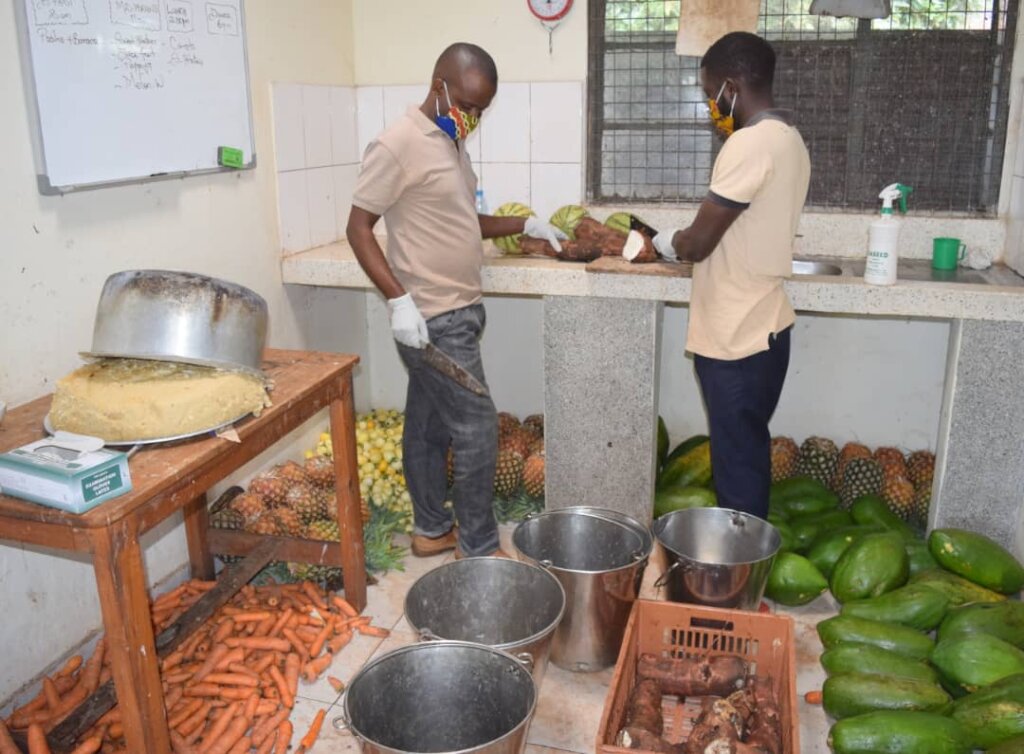 Links: