During the last quarter, the sanctuary received a new member and currently, it's home to 52 orphaned rescued chimpanzees. Chimpanzee Trust provides for their welfare needs including veterinary health care, feeding, infrastructure, and staffing. Through this platform, we have been able to raise funds that have enabled us to ensure the welfare of both the chimps at Ngamba and those that are in the wild.
Chimpanzee feeding
We have been able to procure food for the 52 chimpanzees throughout the quarter and we feed them a balanced diet 4 times a day. The supply is has a ten days interval and throughout the quarter food was supplied 9 times. The food is composed of fresh fruits and vegetables including avocado, bananas, cabbage, carrots, cassava, cucumber, eggplant, green beans, jackfruit, maize (corn), orange, pawpaw (papaya), pineapple, sweet potato, tomato and watermelon and dry rations including the maize flour/cornmeal, millet flour and soy flour.
Enrichment
Enrichments keep the chimps left in holding active as well as comfortable and we were able to procure some materials like hay, honey, peanuts and sunflower seeds. All hammocks in the chimpanzee sleeping area were also replaced.
Veterinary care
In the month of July 2021, all the 52 chimpanzees underwent the annual health examination and had a clean medical bill. These routine annual health examinations involve a full physical and clinical exam. During this time veterinary doctors individually examine each chimpanzee thoroughly. Additionally, physical and sample collection are collected for laboratory analysis. Issues that can be addressed at the time are attended to while other upcoming issues (from laboratory results) advise a health management plan.
Protection of staff from COVID-19.
The sanctuary has a team of dedicated staff that ensures that the welfare of chimpanzees is taken care of. We have implemented the Covid19 Sop's for the care of wildlife at the sanctuary where we procured protective wears like facemasks, sanitisers and water dispensers for hand washing. All staff at all times while at the sanctuary should adhere to the Covid Sops.
To further protect the staff, all staff were vaccinated against COVID-19 using the AstraZeneca vaccine for the first and second doses. They are tested against the disease using the rapid Antigen testing kits on a monthly basis.
We would like to extend our gratitude to all the donors who have supported us through all the donations that have enabled us to run our operations smoothly this quarter and the ones to come.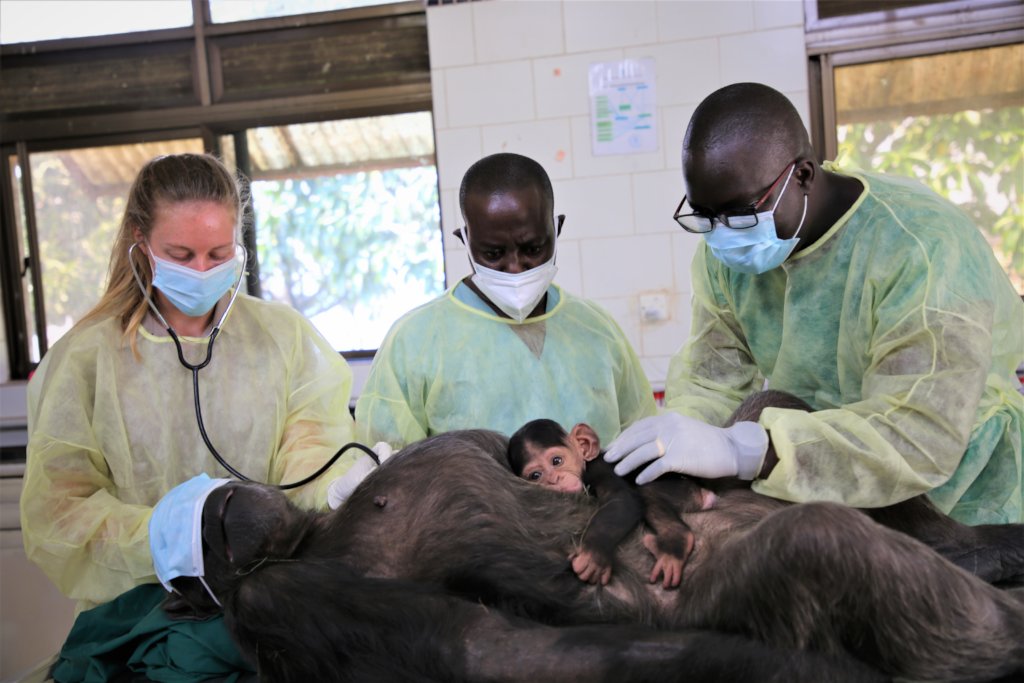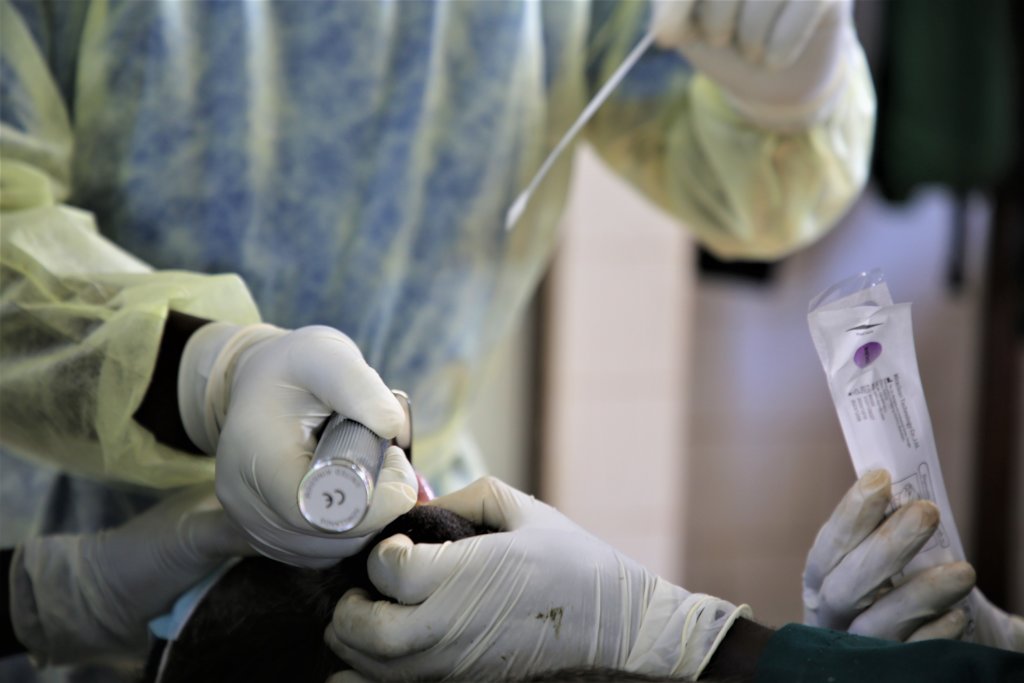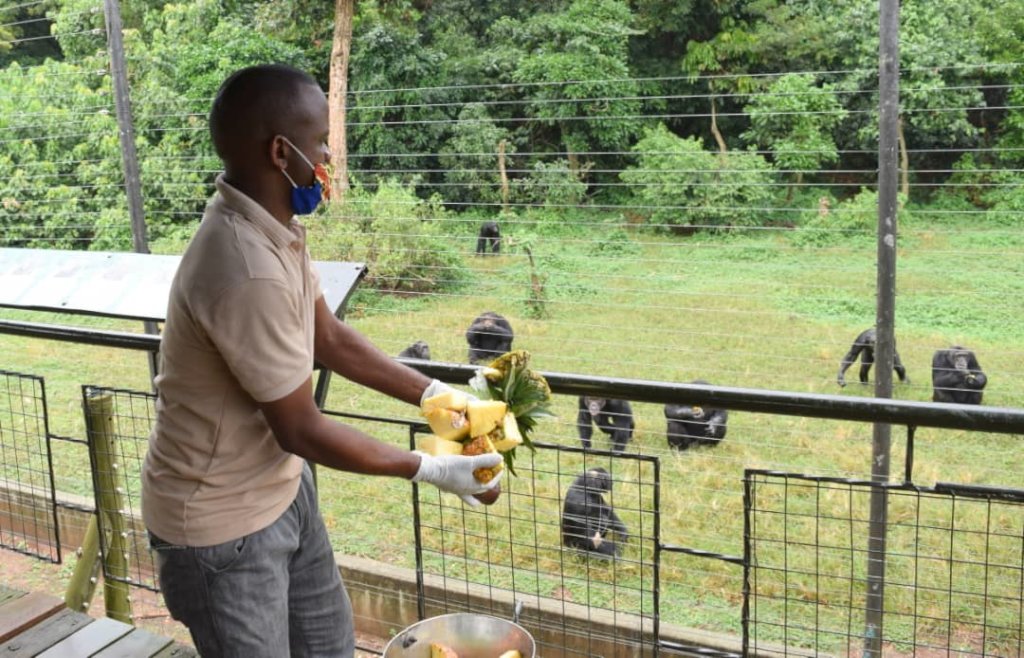 Links: