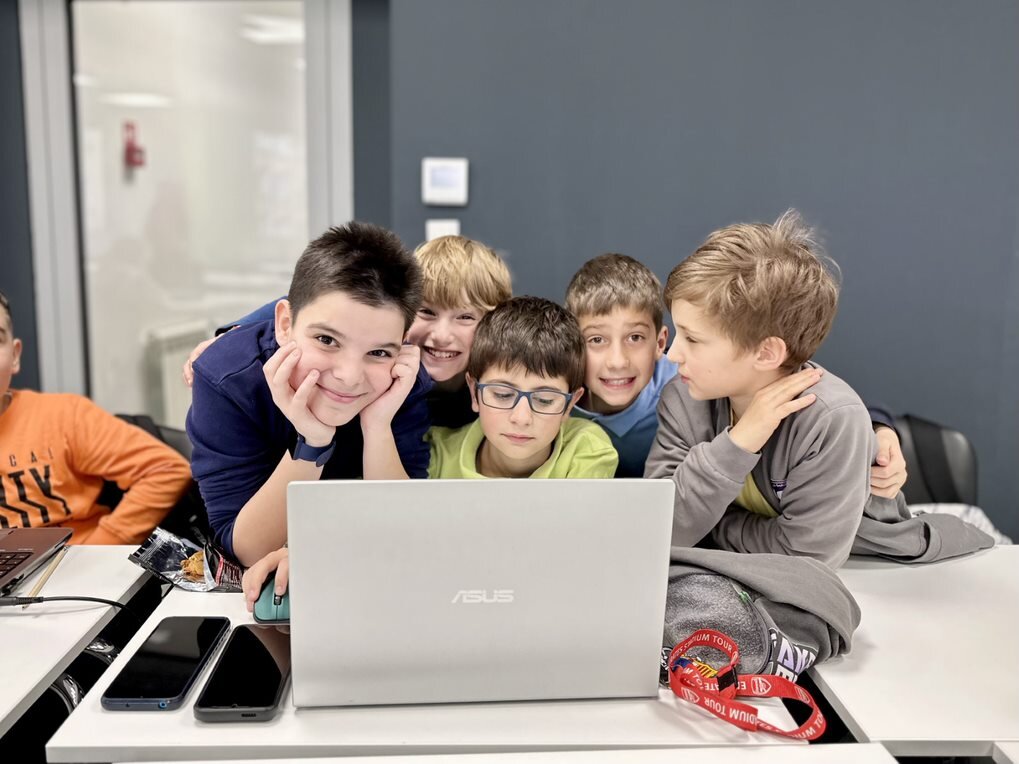 During the current reporting period at Telerik Academy School, we proudly ushered in the exciting year of 2023. As an organization that consistently dreams big, our ambitions continue to expand. Over the past few years, we have gained invaluable insights into the needs of the Bulgarian educational system, effective scaling strategies, and the cultivation of connections with potential supporters.
In February 2023, we convened a meeting with our most prominent partners to discuss our learnings, outline plans, and explore collaborative strategies for reaching even more students in Bulgaria. Below is a summary of the key topics discussed.
Accomplishments in the past 6 years:
Successfully provided 630 cohorts across 50 settlements in the country, enrolling over 14,000 students.
Engaged nearly 100 teachers in the current year, having trained over 250 throughout the years.
Dramatically expanded our partner network, now exceeding 140 entities, including companies, foundations, municipalities, schools, and educational organizations, as well as more than 500 individual donors.
Recognizing the immense importance of providing education in digital sciences, information technology, and programming to as many students as possible, we are determined to do more. While educating 3,000 children annually is a significant achievement, there are over 700,000 students in the system. Our ambitious goal for the next five years is to train nearly 30,000 students per year using our programs.
To achieve this, we acknowledge that our current model requires adaptation. Therefore, we are introducing a new approach, which involves integrating our programs into schools. Over the past two years, we have developed this model in collaboration with 15 schools across the country.
The updated model involves providing schools with a license to use our programs, training their teachers, and granting the schools the flexibility to incorporate the programs into their curricula as interest-based activities, new subjects, or supplementary material for existing IT lessons. This approach allows an unlimited number of students to benefit from our programs while giving schools the autonomy to make decisions that maximize their impact.
According to preliminary calculations, this model yields seven times greater impact for the same investment. For instance, in Burgas, seven schools have adopted our programs in their first year, teaching nearly 450 children. Our team is diligently working on a comprehensive plan to implement this model in additional schools across the country.
In our next report, we look forward to sharing more details and hearing your valuable feedback. Together, we can continue to elevate the Bulgarian educational system and empower students to reach their full potential.
Looking Ahead
For the 2023-2024 academic year, one of our primary objectives is to deliver 100 cohorts based on our current model. As we develop and refine the new model, it remains crucial to continue offering free cohorts throughout the country.
We aim to achieve this goal by the end of April, and we are grateful to our donors who have already secured 60 cohorts for the upcoming year. We sincerely hope that we can rely on your unwavering support in the forthcoming academic year as well.
Once again, thank you for your invaluable contributions to Telerik Academy School. We are honoured to embark on this journey together, preparing our students for the digital future that is already upon us. Your support is instrumental in shaping a brighter tomorrow for these young minds.