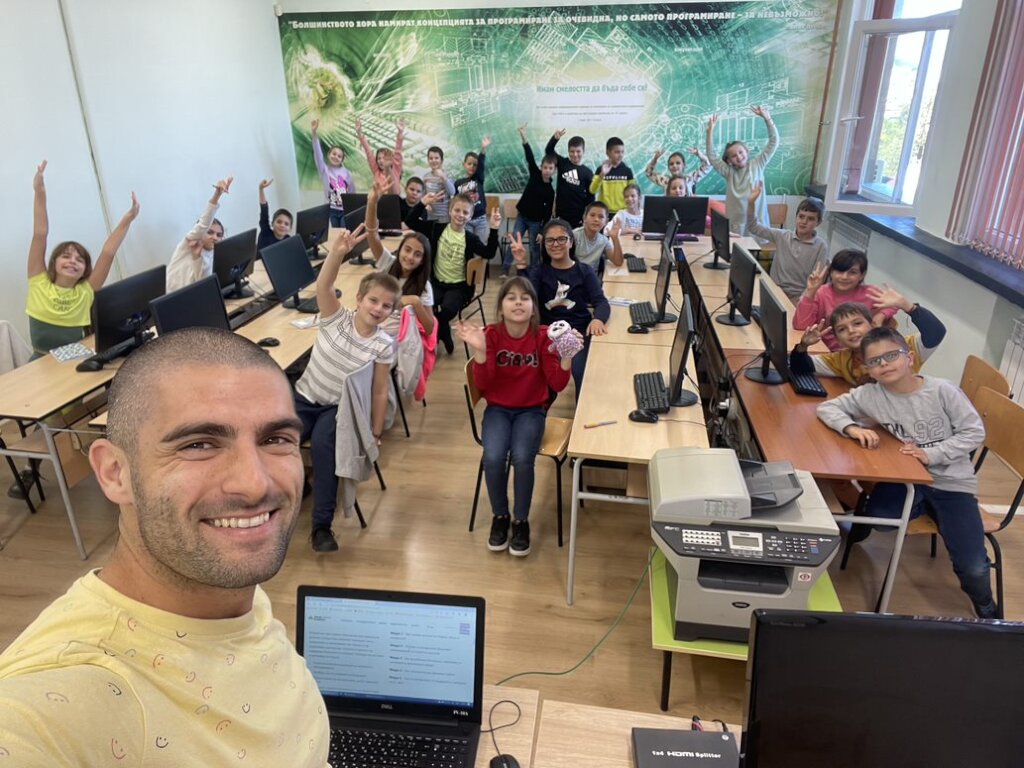 It has been a dynamic start of the new school year at Telerik Academy School. We are happy to share the good news that all 140 cohorts are conducted onsite, and the students and teachers are more than happy with that fact.
As you know from previous reports, the most important thing for that period of the year is the successful start of our 2022/2023 school year.
September is the time when all students in Bulgaria have the opportunity to apply for one of our cohorts throughout the country. During our admission campaign, students from 3-12 grade could choose between interactive programs in the field of digital technology and programming, each with a duration of 72 teaching hours and corresponding to their age and interests. At the end of the campaign, we had over 4500 applicants. We received great support from different local partners, educational institutions, regional and national media and our key partners and donors.
During October and November, we launched 140 cohorts in 47 settlements in Bulgaria with more than 3000 students enrolled. It is too early to share with you something else than the emotions from some first meeting between our teachers and students
In summary, thanks to the support of all donors, partners, municipalities and teachers, this year we have:
Secured 140 cohorts
Cover 47 settlements in Bulgaria
Over 3000 students enrolled
Grow our teacher`s network to 101.
Honours for our collective efforts
In November, we were honoured in the "Agents of Change 2022" - a Bulgarian initiative for charity and positive change. Telerik AcademySchool received two awards - in the category "Team" and "Change in young people". These awards are coming thanks to our entire community of like-minded people, partners, teachers, parents and students. You are the engine of our efforts and successes.
Looking ahead
We are sure that this school year will be filled with many successes for our students. Our team is planning exciting initiatives and expansion of our impact in the coming years. Within the next report in March, we will share with you our action plan.

Christmas has always been a time for giving and once again, we want to say "Thank you" for your trust! Together, all year long we are giving thousands of students in Bulgaria the key to unlocking the door of the world of technology. We thank you for every donation that brings us closer to even more children and enriches their worldview
Wishing you all a Merry Christmas and a healthy and happy New Year. We look forward to continuing to reshape the lives of children in Bulgaria step by step, it's going to be a year of big and hopefully very positive changes.