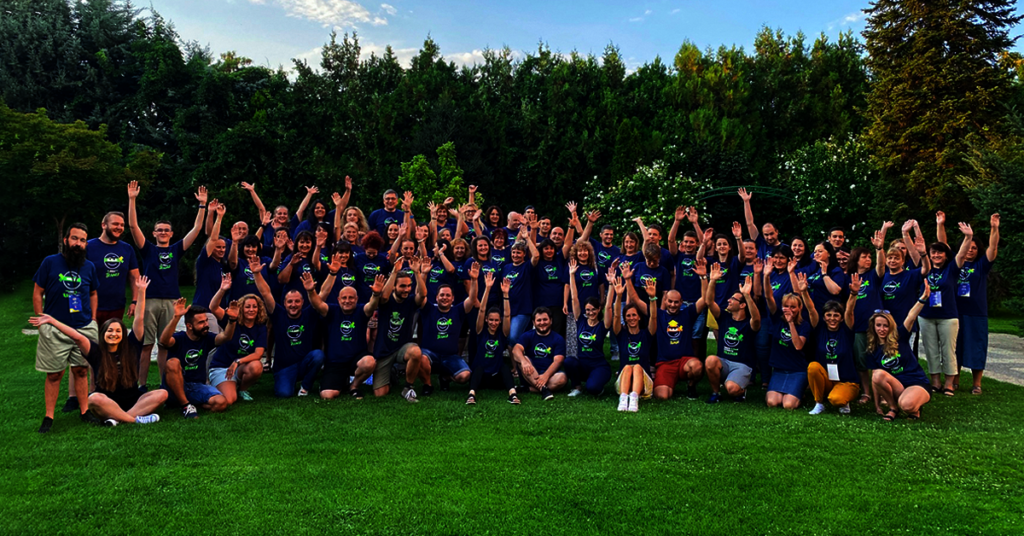 Since our last report in June, we were focused on the preparations for the upcoming 2022/2023 school year. Thanks to your support, we exceeded our goals, and have the funding to launch the record-breaking 140 cohorts in 47 settlements in Bulgaria, providing free digital skills and programming training to near 3000 students.

What we achieved

During the summer, we analyzed the past school year and confirmed the changes we want to make in our training process. Together, we managed to achieve the following milestones during this reporting period:
• Successfully concluded all cohorts for the 2021/2022 school year. You may take a look at our infographics, summarizing some key data from the year;
• We improved the model of our trainings and we make changes 3 areas – age groups, program duration and teachers' remuneration
• We expanded our team of contractors to a total of 100 educators delivering our programs across the country;
• Finalized our funding campaign to achieve our ambitious plan to open 140 cohorts this year, attracting many new businesses, municipalities, and individual donors. We also retained most of our existing ones.
Our most important task this summer was to organize an extensive and exciting summer training program for our growing network of trainers. We combined our teacher training and annual retreat into one big event. It was held in the capital of culture Plovdiv from the 25th of July till the 2nd of August. This event prepared new teachers to understand our programs and methodologies. During the retreat, we prepared trainers for the administrative processes we follow. As a result, we inspired and charged them with positive energy for the new school year.
Explore new implementation models
As you know, during the last few years we tested and explored different financial models to increase our impact and reach more students. That is why we decided to try a model where we can implement our programs on a school level. The model is simple:
We give access to our programs and content materials within a license model
We prepare school teams of teachers to deliver the programs like the way we train our contractors currently
The schools provide access to our programs to their students within the MOES program and project models – such as "activities by interests ", creating a new subject as part of the "Innovative schools" initiative, curriculum for the STEAM centers or implementing elements of our programs and combining them with existing subjects.
Our first step in this direction is a partnership with the Municipality of Burgas. In 2022-2023 we are ready to launch the partnership with 7 schools. Our ambition in the coming few years is to test and scale that model, and after covering the most of the schools in Burgas, to work towards reaching every school in the country.
Looking ahead
On September 1st, we officially opened our admission campaign for the 2022-2023 school year. The applications will be held entirely online from September 1st until October 2nd and are open to students from 3-12 grades in 47 settlements in the country.

Students in 3-4 grades can take part in digital science cohorts, where they will improve their digital skills and lay the foundations of their knowledge for the world of technology.
Students in 5-11 grades can choose between 4 programs in the field of digital technology and programming, each with a duration of 72 learning hours and corresponding to their age and interests. Their format (online or in person) will be following the recommendations of the health authorities.
For 12 grade we prepared online courses for students from all over the country, who can apply for any of the three programs: Digital Science, Game Development and Web Development.
The trainings will be held within the academic year, starting from the end of October and will give the opportunity to nearly 3000 children and young people to study programming and digital sciences for free in our 140 groups throughout Bulgaria.
Thanks to your support we follow our mission - to introduce Bulgarian kids to the world of technologies and give them access to quality and modern education every year. The training contributes to building knowledge in programming and digital technology, not only through our trainings, but also through the daily practice of our teachers in schools, where they use elements and teaching methods from our programs. This way, the effect of the initiative is even bigger. Thank youfor your valuable contribution!