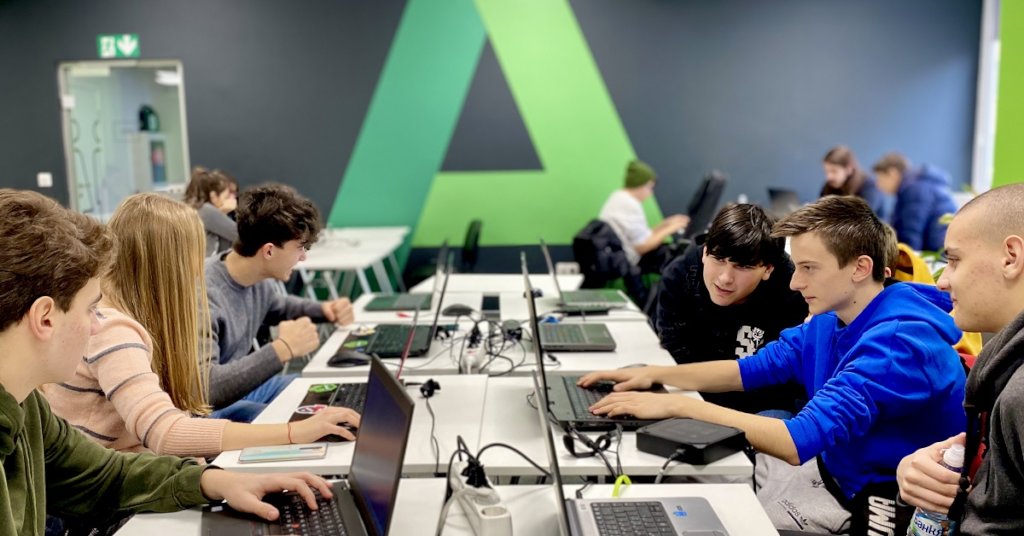 It has been a dynamic start of the new school year here at Telerik Academy School. The last three months laid the foundation for the entire school year and more than ever we relied on all our partners to help us face the challenges.
Your donor support makes training Bulgarian kids for the jobs of the future possible. Thank you for endorsing this cause!
Overview: What we accomplished with your help
During the current reporting period, we focused our time and energy on envisioning agile approaches that will allow us to successfully prepare, start and carry on our cohorts for the 2020-2021 school year within the uncertainties and changing conditions. We laid out a successful strategy and are happy to report that we have reached most of our core goals. Despite the pandemic, we increased our reach to:
We expanded our portfolio:
Based on the success of the 8-12 grade Web Development program and feedback from our parent and student surveys at the end of the 2019-2020 school year, in addition to the scaling of our existing programs, we decided to pilot a new Web Development program for 4-7 grade students with 1 cohort in Sofia. Our aim for this school year is to test, validate and prepare program content materials for teachers. If the program proves scalable, we will consider opening pilot cohorts outside Sofia during the next school year.
In total, we have 7 programs for the 4-7 and 8-12 grade age groups.
Admission campaign:
In September and October 2020 our admission campaign for the new school year took place. We increased its duration both based on the feedback of our teachers and the expectation that the new situation will change people's habits in planning and choosing extracurricular activities. We changed our traditional more hands-on, locally administered approach to a more centralized and tech mediated. As a result of our massive marketing campaign, we had 174,500+ website visits during the admission period alone and more than 3,100 applicants.
During the period September-October we constantly monitored the development of the pandemic in Bulgaria and the measures taken by the government. We anticipated that the measures would be gradually tightened which would affect the delivery format of our program. For this reason, we determined in advance four possible scenarios for the cohorts' delivery and envisioned different approaches toward each one of them:
We are in constant communication with all local partners and update the status of each cohort dynamically with changes in the conditions.
Based on the current health measures and local conditions as of December 1st, we have:
86 cohorts conducting our programs in an online format.

12 cohorts with status "waiting" and will start as soon as possible.
11 in-kind cohorts that are in an online format.

4 in-kind cohorts which will start in February 2021.
What's Next
The 2020-2021 school year promises to be challenging and we will keep our flexible approach to try and answer the needs of our students as best as possible. We also keep focus on the future and have even more ambitious plans for the upcoming years. By the end of 2024, we aim to prepare another 10,500 students for the professions of the future, reaching 35+ Bulgarian cities, further develop our portfolio of programs and train more teachers to be the movers and shakers of Bulgarian IT and programming education.
We would like to take the time to extend our utmost gratitude to you, our donors, who are making this journey for all our kids possible. We wouldn't have gotten this far without your support and we have a lot more planned for the future!
Stay well and thank you for supporting us!