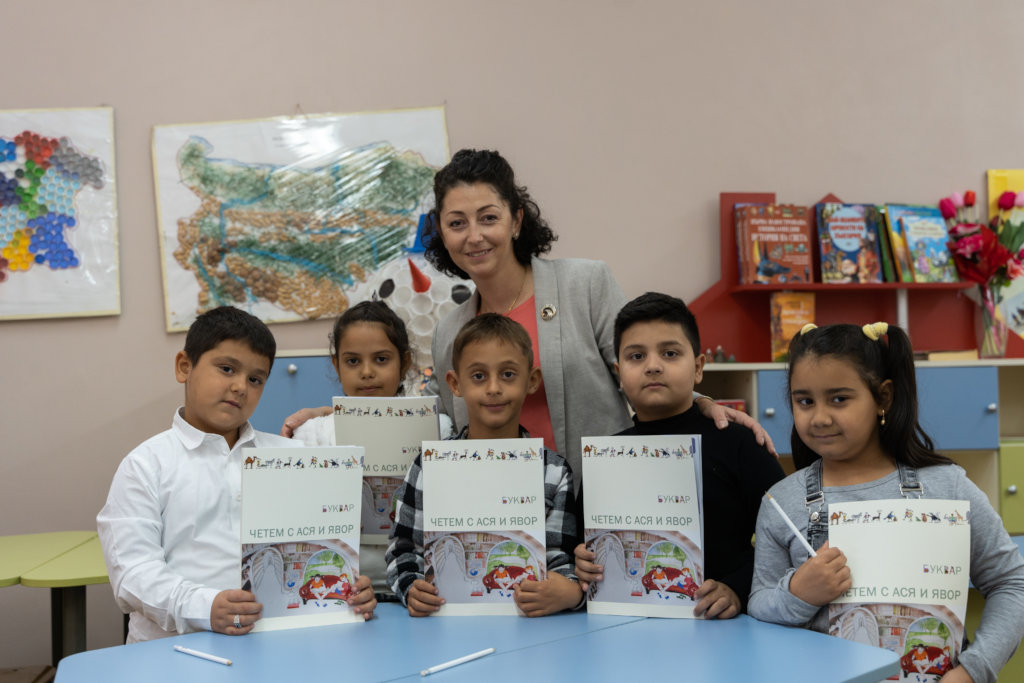 Teach For Bulgaria teachers are all working in schools across the country where the environment differs as well as the needs of their students.
During their preparation before the school year as well as during their training throughout the year, the teachers focus on many aspects such as developing 21st century skills, socio-emotional development as well as different methodologies for engaging the students while putting their needs in the center of the learning process.
A significant portion of Teach For Bulgaria teachers have students whose mother tongue is not Bulgarian and who require additional specialised language support in order to learn the language and excel in all other subjects as well.
One of Teach For Bulgaria's alumni who is also currently teaching, Alex, shares that since entering first grade students whose mother tongue is not Bulgarian do not have the needed vocabulary that their native bulgarian language speaking peers do. As they progress into higher grades, these deficiencies deepen even further.
Students in such a situation are in need of very specific language support both during their regular classes at school as well as during their extracurricular activities. Therefore, in order to provide such support, teachers also need to undergo training and preparation so they can teach Bulgarian as a second language as well as integrate practices into other classes to help these students progress and learn.
We at Teach For Bulgaria have developed a special course which is part of the teacher training that focuses on exactly this-how to teach multilingual students learn Bulgarian as a second language.
Alex is now working with the first ever book for learning the alphabet developed for students for whom Bulgarian is a second language and are in primary school. Together with a book with instructions and materials for making tactile letters, Alex can use the teachers handbook containing specific instructions and methodologies for working with these materials and with students for whom Bulgarian is a second or a foreign language and who are in primary school. All other Teach For Bulgaria participants can benefit from these newly developed materials as well.
Alex also shared that her students are very stimulated by the specifically developed materials as they are engaging and allow them to be actively involved in the learning process.
Thanks to your generous support we are able to provide quality training and support to our teachers! Support that helps them work for the success of every child in their classroom so no one is left behind and can develop their full potential!
Please consider upgrading your recurring donation or if you are a one time donor-donating again!
Every donation counts and allows us to better support more and more incoming teachers!
Thank you for your kind support,
Teach For Bulgaria team