Project Report

| Nov 24, 2021
Retrak in Uganda: working through COVID-19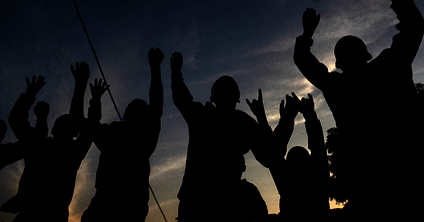 Retrak continues to offer vital support to children who are living on the street in Kampala. On the street children face significant dangers such as exploitation and abuse which has unfortunately been exacerbated by the COVID -19 pandemic. Retrak provides aftercare support through our lighthouses which offers medical, psychological and pastoral care as well as education and vocational training opportunities to help children rebuild their lives. When children are safely able to be reintegrated with their families we carry out follow up care and interventions with caregivers to help them care for and protect their children.
Since the pandemic we have faced challenges to our outreach, aftercare and reintegration work, however, these challenges have been well managed and our services have largely been able to continue. By August 2021, the strict lockdown in Uganda had loosened and we were able to support more children through reintegration which allowed us to take in more children into our lighthouses than we had been previously able to. Between July to October 2021 we had 99 new intakes into our lighthouses.
One significant development in this period has been the introduction of prevention work in the Kawempe area, a Kampala slum community that is a hot spot for commercial sexual exploitation of young girls. Working with the Probation Officer and community social workers, 18 girls were identified, trained in life skills and are now ready for enrolment in apprenticeship training.
The story below shows how we have been able to continue to support vulnerable children during the second COVID-19 lockdown.
Protecting vulnerable children during Uganda's latest lockdown, and beyond
Hope for Justice in Uganda is playing a vital role in a joint effort to care for vulnerable children during the country's second COVID-19 lockdown.
Our team is working with the city authority and other non-profits to provide emergency shelter and care to more than 150 children who were living on the streets of the capital, Kampala.
The children were rescued and are now staying in one of the city's schools. A Hope for Justice nurse and social worker are part of the on-site team, providing vital medical care and support. Our team also provided medical supplies, and blankets for the children.
Some of the children have been trafficked, and abandoned by their captors after the new lockdown restrictions came into place. The children were under the threat of violence from security personnel who are enforcing the lockdown, in an effort to clear them from the streets.
Florence Soyekwo, Uganda Country Director at Hope for Justice, said: "We are so pleased to report that the children are now safe, and well cared for. They have been tested for COVID-19 and are being quarantined as necessary. When the lockdown restrictions are lifted, we will take in some of the children at our Lighthouses, while some will be cared for by other NGOs. The children will then begin their journeys to more permanent family-based care. We are so glad to be playing our part in this vital work to ensure the safety of these vulnerable children during the national lockdown, and beyond. I would like to thank my wonderful team for going the extra mile during these unprecedented times."