Project Report

| Jul 30, 2021
Update on Retrak in Uganda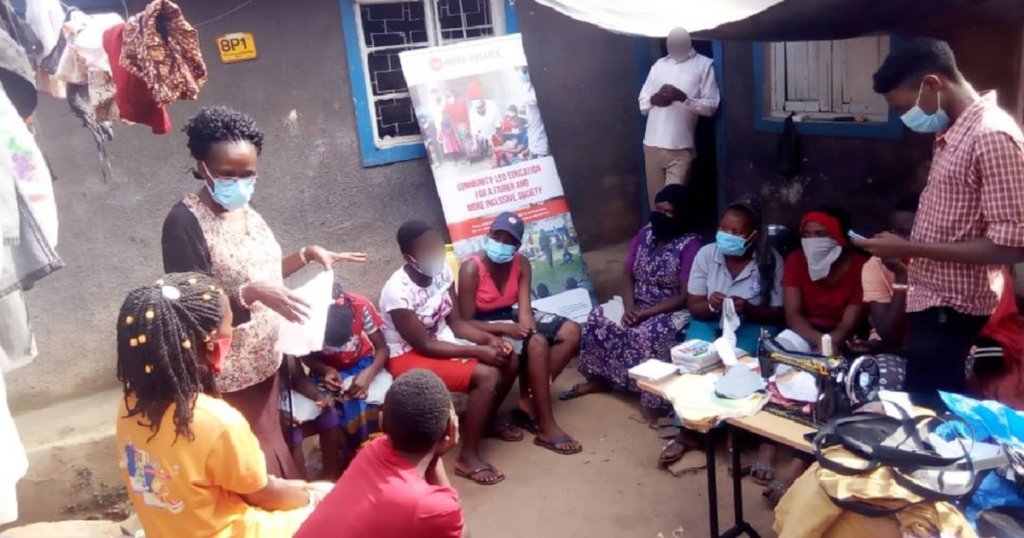 In Uganda, Retrak supports highly vulnerable young people who have been exploited and abused. The COVID-19 pandemic has worsened poverty and exacerbated exploitation here and our teams are working hard to provide aftercare facilities as well as supporting outreach operations for children of this exploitation.
Retrak has continued to support children through our four lighthouses based in Kampala. In the first 5 months of 2021 we have had 140 new intakes into the lighthouses which are providing aftercare, counseling and employment or education support so that these young people can reintegrate into society and reclaim their lives.
Alongside this we are working together with authorities to reach out to young people in siutations of forced begging and commercial sex exploitation. In March we supported the rescue of 50 girls and young women and the arrest of 11 perpetrators who were apprehended and taken to court. By better enabling the prosecution of these crimes, Retrak ensures trafficking and exploitation are crimes with consequences for perpetrators.
An example of our innovative work to help vulnerable children and prevent child trafficking and street exploitation in Uganda is shown in the below story:
Helping girls go to school during their periods
A group of 30 young people in Uganda have learned to make reusable sanitary towels to enable girls to continue attending school during their periods, and reduce their risk of becoming street connected or trafficked (as girls who drop out of school are more at-risk of being trafficked).
The children are not only running their own social enterprise which is already benefiting girls and young women in the slum area of Kampala, but they are now set to learn tailoring as a group. They have also already learnt many skills to empower themselves and reduce their own risk of exploitation in the future.
The local Retrak team were first introduced to the group of girls and boys through our network of local contacts. None of the children were at school, and some were trapped in sexual exploitation, street begging and forced labor.
We began supporting the group by providing life skills training, covering areas such as decision making, communication, growing up and achieving goals, to empower them to take back control, plan and enjoy their lives.
Retrak then worked with the young people to create the social enterprise, which targets girls' absenteeism from school as one of the root causes of child exploitation. Many families in the area cannot afford sanitary towels, and so girls use rags or toilet paper instead, which often leads to their clothes becoming stained. This, together with the stigma associated with periods and a lack of health information and education means that often girls don't go to school for about a week each month during their period. This can lead to them dropping out of school altogether, placing them at higher risk of sexual exploitation, domestic servitude or street vending.
We provided training and materials including a sewing machine, cotton and other essentials, as well as hygiene information to the group, so they can reduce stigma and spread the word about personal hygiene in their community. The group then began making and distributing the sanitary towels to girls who cannot afford them, ensuring they are able to continue going to school which we know acts as a strong preventative tool for exploitation.
Your continued support for Retrak allows us to facilitate community-led projects that empower young people to make a difference, ultimately helping girls stay in education and away from living on the streets.