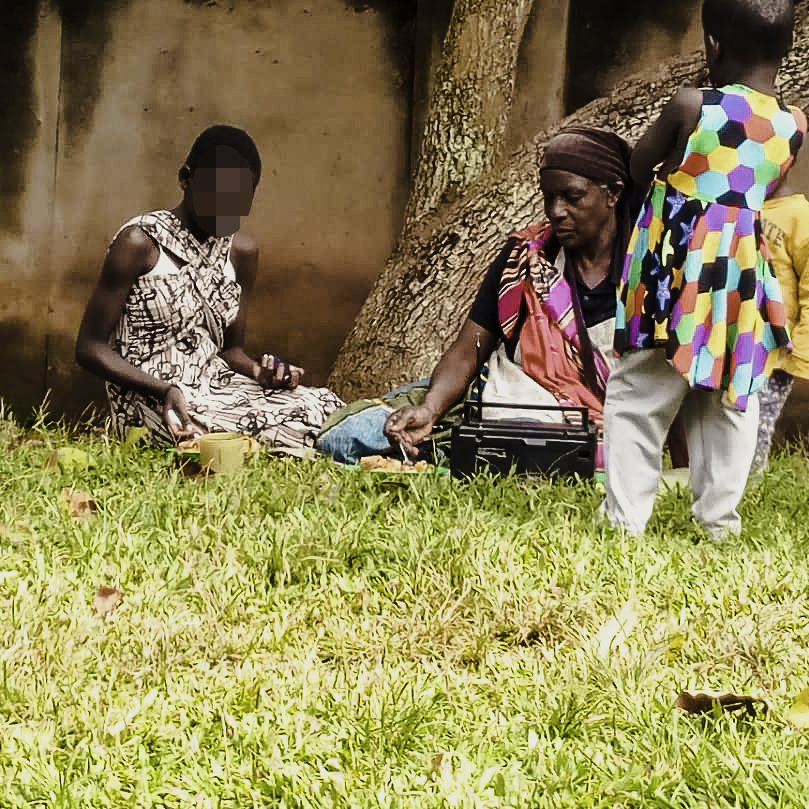 In Uganda, there are thousands of vulnerable children encountering violence, exploitation and abuse on a daily basis – on the streets, in situations of trafficking or forced labor. Retrak's program aims to provide a safe space for children to overcome their trauma and, if possible, reintegrate them back into a safe family environment.
In 2020, Covid-19 challenged everyone on a global scale. The impact of the pandemic has been significant on the children we work with, and their families. Despite the many challenges we have faced due to Covid-19 restrictions, Retrak reached 313 children in our Lighthouses (short-term residential centers) providing them with safe shelter and protection. 240 children were placed back with their families.
At Retrak's Lighthouses, children are supported to overcome trauma by accessing catch-up education (taught in line with the national curriculum), trauma-informed care and medical care, which they urgently need. We use a child-rights approach, meaning that together with them, plans are made for their next steps. Retrak social workers contact each child's family to assess whether it is safe and appropriate for children to go home. When this is impossible, Retrak ensures that alternative family-based care arrangements – such as foster care or supported independent living – are made.
Below is a story of Rachel*, who is back with her family thanks to your support.
Girl, 14, reintegrated after being rescued from sexual exploitation
A young girl has been reunited with her family following interventions from one of Retrak's community-based programs.
The team, based on the outskirts of Uganda's capital Kampala, identified that a 14-year-old girl, Rachel*, was trapped in an abusive, exploitative relationship under the guise of marriage to a 17-year-old boy.
Rachel had run away from home – to escape an abusive and alcoholic relative – seeking security and an improved way of life on the streets of Kampala.
But she was lured into sexual exploitation and forced labor at a bar, servicing customers for the profit of the bar owner in exchange for food and shelter. Three of her peers were rescued earlier this year but fearing arrest, Rachel ran back to the streets.
One of Retrak's staff members said: "When the lockdown restrictions were brought in due to the Covid-19 pandemic, Rachel was left stranded. It became a huge struggle for her to survive on the streets. As a survival mechanism, she began living with a 17-year-old boy in the name of marriage, who could provide her with shelter and food. But in reality, she was abused and sexually exploited."
The Parish Kagugube Child Community Protection Committee (CCPC) identified the abused child and worked with Retrak's Family Strengthening Officer to help Rachel make an informed decision.
She chose to separate from the boy and sought refuge with a friend, during which time she received support from Prevention Community Officers, CCPC members, police and local community leaders in the form of counselling, food, tracing her family and preparation for reunification with her family. She has also been supported to stop using drugs which she had been given during her time in exploitation as a coping mechanism.
Following support from the police and local authorities to trace the family, the prevention team worked with the reunification team at Retrak's Tigers' Lighthouse to arrange a pre-visit and eventually reunite her with her grandmother.
Retrak's Family Strengthening Officer, said: "The sight of Rachel hugging her grandmother gave me goose bumps. This immense love and family attachment had been destroyed by parental negligence but has now been rebuilt through Retrak's community-based responses by simply linking formal and informal processes."
Rachel is now under the follow-up care of staff at Mary Lighthouse, who will provide continued psychosocial support and family support.
Another staff member said: "When Rachel began the process of rehabilitation, she was lonely and sad. She had lost hope that her family would receive her. At reunification, Rachel was a happier girl, determined to become a better person. She longed to see her family and could not hide her excitement on seeing her grandmother after almost one year apart."
*Name changed to protect identity