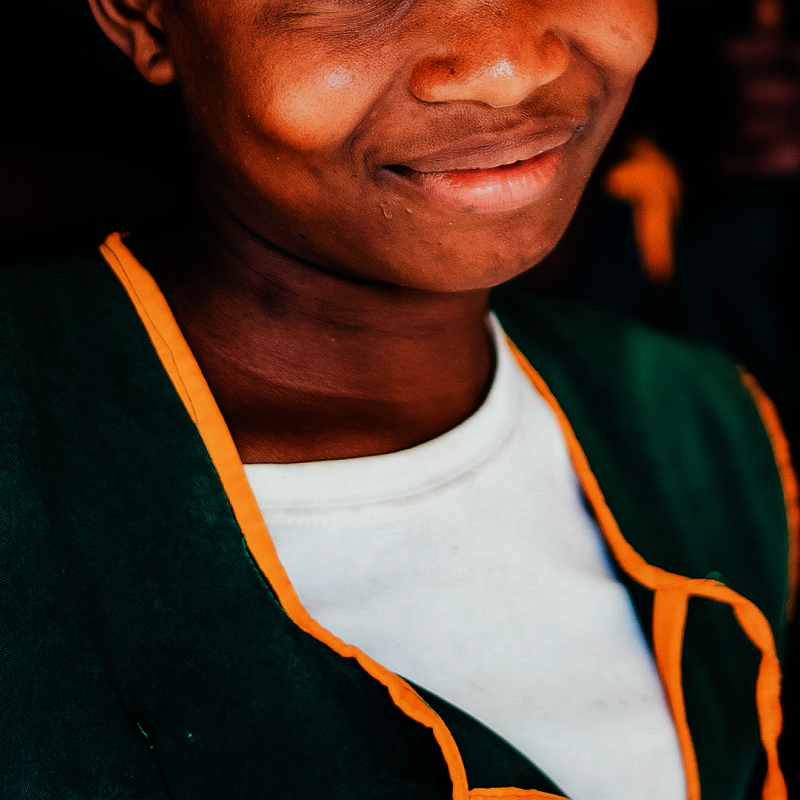 Protecting the children in Retrak's care and the staff who work with them remains one of the charity's top priorities during the COVID-19 pandemic. The teams at our Lighthouses are maintaining rigorous, long-term health and safety procedures to keep staff and children as safe as possible, with Retrak following the guidelines set out by the World Health Organization, including hand-washing and avoiding touching the face, nose or mouth. Nurses are stationed at each Lighthouse to provide medical care and check-ups. The children's and staff's temperatures are taken on a daily basis in addition to other health checks to identify any COVID-19 symptoms. Our Lighthouses are also disinfected and cleaned several times each day.
In Uganda there are thousands of vulnerable children* encountering hunger, poverty, violence and abuse on a daily basis. Retrak's principal aim is to reintegrate these children back into a safe family environment. In the three months April to June 2020, Retrak reached 270 children through outreach or referral, numbers which are less than the same time last year due to restrictions in place because of COVID-19. Nevertheless, we were able to provide safe shelter and protection to 114 children in the Retrak Lighthouses (our short-term transitional centres) and served 1041 children through the sessions in our clinics; 50 children successfully completed our reintegration process and were reunited with their families or placed in alternative, family-based care.
At Retrak's Lighthouses, children are supported to overcome trauma by accessing catch-up education (taught in line with the national curriculum), psychosocial counselling and the medical care they so urgently need. We use a child-rights approach to work with the children, meaning that together with them, plans are made for their next steps. Retrak social workers contact each child's family to assess whether it is safe and appropriate for children to go home. In cases where this is impossible, Retrak ensures that alternative family-based care arrangements – such as foster care or supported independent living – are made.
Below is the story of Anna** who is back with her family thanks to the support of donors like you.
A young Ugandan woman has been given hope for the future at Retrak's Mary Lighthouse
'I was received with open arms' - Anna, 17, rescued from trafficking
Anna was one of ten girls belonging to the Karamojong ethnic group from Karamoja in north-eastern Uganda who were trafficked to Kenya for the purposes of forced labour and sexual exploitation, and rescued in Nairobi by police earlier this year.
Anna*, the oldest of seven siblings, grew up in a very poor, unstable family. Her elderly father was unable to work and the family survived on government aid, supplemented with the little money her mother made from selling charcoal.
But this was not enough to fund Anna's education, and when a friend convinced her to leave home with the promise of finding a well-paid job in Nairobi, Kenya's capital, Anna became a victim of 'peer trafficking'.She and nine other girls were targeted by an organised criminal group and soon found they were victims of cross-border trafficking. Thankfully, they were rescued by Kenyan and Ugandan law enforcement. Some of the perpetrators were arrested and the investigation is continuing.
Anna and the other girls were referred to Mary Lighthouse, Retrak's aftercare facility for children who have been exploited or who are vulnerable to exploitation. A team member told us: "When Anna arrived here she was very unsettled. She'd lived through such awful circumstances – she couldn't sleep on a bed because she was so used to sleeping on the floor – and really struggled to find hope. But over the weeks we have seen her make huge improvements."
At the Retrak Lighthouse, Anna is learning English to supplement her two native languages, Ngakaramojong and Kiswahili. She has developed basic literacy skills, and learned life skills, housekeeping, personal hygiene and cooking – she can now cook pancakes, samosas and meat pies.
Retrak is also committed to supporting vocational training for the young people it serves, to make sure they never again become vulnerable to traffickers. Anna has taken part enthusiastically in extra-curricular lessons that the Lighthouse offers: "She's passionate about catering and hairdressing, and has already learned the basic skills. The positive interventions that Anna has experienced from Retrak since her rescue will give her a fresh start in life and equip her to become a self-employed business owner. This young woman's future is bright!"
Anna said: "I'm so thankful to Retrak for the care they've given me. They received me with open arms and showered me with love. And I'm so proud of what I've achieved.
"The practical skills I've learned have greatly shifted my thinking – I used to think the only way I could survive was as a nanny or by doing domestic work, but now I believe that with a little financial support I can start up my own business and earn money.
"I won't be a victim of human trafficking again. Thank you, Retrak!"
*Retrak's focus is on children under 18 who spend the majority of their time living or working on the streets
**Name and image changed to preserve anonymity